Last Updated on October 22, 2019
TikTok, the popular app dubbed the spiritual successor to Vine, has banned multiple accounts for publishing ISIS propaganda.
TikTok, a Chinese-run social media platform that allows users to post short videos, often synced to music or other popular audios, had to remove approximately 24 or so accounts for posting ISIS propaganda. The Wall Street Journal initially reported on the discovery by Storyful, a "media monitoring agency" of the accounts, who reported their findings to TikTok.
VIDEO: On 9/11 Anniversary, CNN Says White Terrorism is Worse Than Jihadism
Some of the video content posted by ISIS supporters included showing them marching through streets carrying bodies, women who declared they were "jihadist and proud," and references to the propaganda arm of the group, Amaq Agency.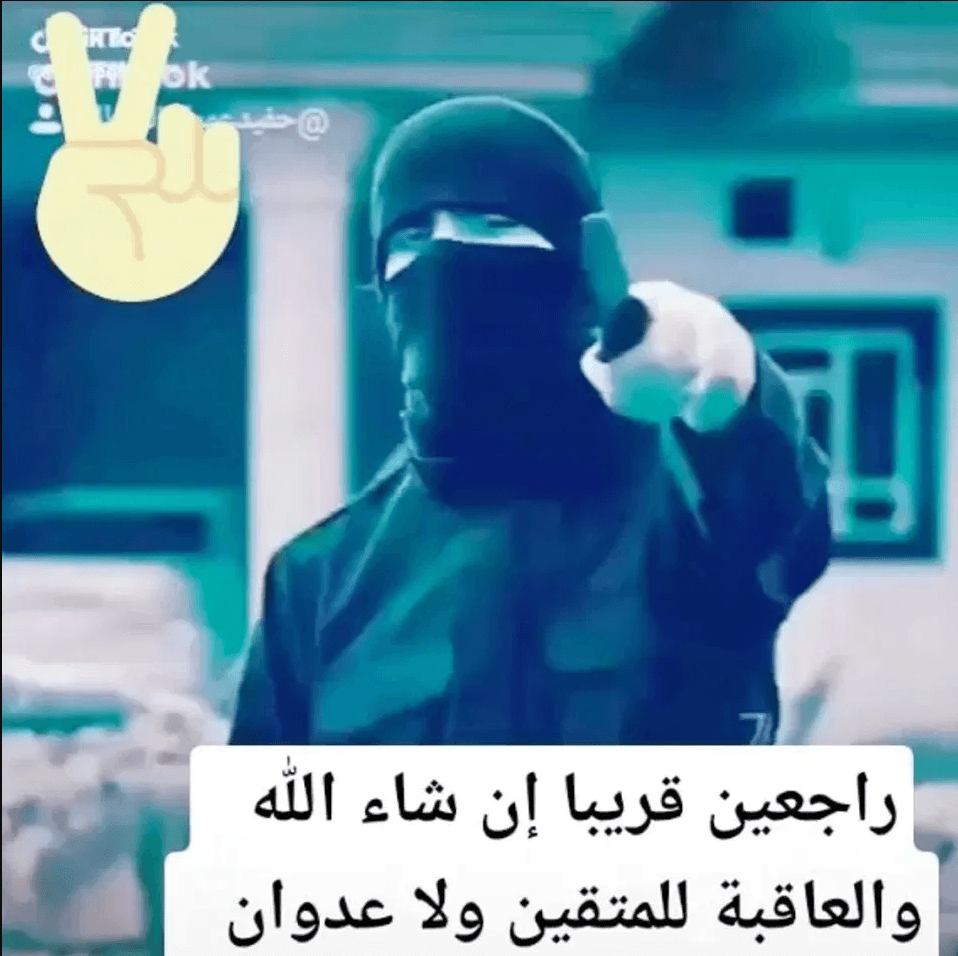 According to Storyful, some of the accounts posted on TikTok by ISIS had over 1000 followers, and one video had 68 likes. It is unclear whether this was representative of all the accounts that were taken down or not.
Elizabeth Kendall, a terrorist expert at Oxford University, told the WSJ that the short videos on TikTok are especially effective at recruiting new militants:
The rhyme, beat, evocative lyrics and punchy delivery are especially appealing to youth… This catchy sing-along method for propagating ISIS ideology means it spreads quickly and sticks quickly and sticks in the collective memory. It tends to be far more effective than sermons or theological debate and treatises.
READ MORE: OMAR: White Men Commit "Overwhelming Majority" of Extremist Attacks
A spokesman for TikTok told The Sun newspaper that "content promoting terrorist organisations" such as ISIS has "absolutely no place" on their platform:
We permanently ban any such accounts and associated devices as soon as identified, and we continuously develop ever-stronger controls to proactively detect suspicious activity. This is an industry-wide challenge complicated by bad actors who actively seek to circumvent protective measures, but we have a team dedicated to aggressively protecting against malicious behaviour on TikTok.
Earlier this year, the British government announced they were investigating TikTok after one of the UK's leading child safety experts said the app was "a magnet for paedophiles." Elizabeth Denham, the Information Commissioner, told MPs in the Parliamentary Culture Select Committee that they were looking at "the transparency tools for children, the messaging system, the kind of videos collected and shared by children online."
VIDEO: Nine-Year-Olds Sold into "Pleasure Marriages" in Iraq