Last Updated on May 11, 2021
Multiple activists and a former state legislator tell National File that the Texas House Calendars Committee's refusal to assign a date for a floor debate on H.B. 1399, which would effectively ban transgender surgeries and chemical castrations for minors in the state, has essentially killed the bill.
Despite over 91% of voters in a large Texas district supporting the bill, it was not added to the calendar for a floor vote yesterday. Multiple sources have told National File that it will instead be scheduled for a Wednesday vote in a bid to stop the bill from passing while still allowing those associated with the legislation to take credit for writing it and officially scheduling it.
Former Texas House Rep. Matt Rinaldi told National File, "If it's scheduled for a Wednesday, unless they're doing something completely different, I'll be shocked if they get to it." He added, "When they schedule something on the last day, they're setting it up for the Democrats to filibuster it. If they wanted it to pass, it would have already passed."
"If you look at the calendars the last several session, and look on the last day," Rinaldi continued, "You'll see a host of bills that are conservative firebrand bills that they knew they would never get to, and that's all for them escaping accountability." He then suggested that the Texas Republican Party has failed its voters. "I think it's absolutely disgusting that bills like banning the mutilation of children and sex change surgeries are even being delayed. If we can't, as a party, holding both houses of the legislature and the governor's mansion, if we can't pass that bill, what's the case for voting for them at all, in any election? They're absolutely terrible."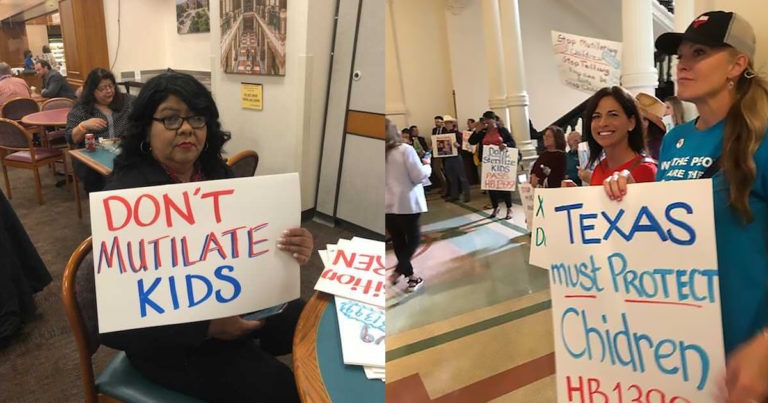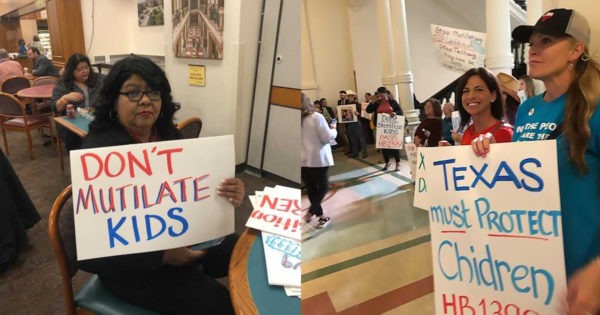 These remarks echo those made to National File by Kevin Whitt, a pro-family activist who formerly lived as a transgender woman before finding God and choosing to live life as a biological male. Whitt promised National File that all members of the Calendars Committee, who each could have advanced the legislation to a floor vote starting on April 27, would face a strong primary opponent.
"In Texas, we have got a swamp," said Whitt. "That State House is full of swamp creatures, and if it's up to me and my activist friends, we will be primarying candidates. Anybody who did not stand up for this bill will be primaried, especially if it's a Republican."
National File previously covered an ad released on April 28 voiced by Texas Agriculture Commissioner Sid Miller, who urged Texas Rep. Dustin Burrows – a member of the Calendars Committee – to advance the bill. "One man standing in the way, that's your Rep. Dustin Burrows of Lubbock, who chairs the Calendars Committee and is holding up the bill because woke corporations put pressure on him. We need to fight back," Miller declared in the ad. "If he won't stop them, [tell him] you'll replace him with someone who will."
Miller later appeared on Tucker Carlson Tonight to discuss the issue, and expressed disappointment both in the Texas legislature and with Gov. Greg Abbott, who National File was told is an opponent of the bill and refused to speak about it publicly. National File has been told that Burrows, House Speaker Dade Phelan, and others were working on Abbott's behalf to prevent the bill from coming to a vote, as Abbott's refusal to sign the bill would cause embarrassment similar to that given to Arkansas Gov. Asa Hutchinson, who vetoed similar legislation only to have the legislature override his veto.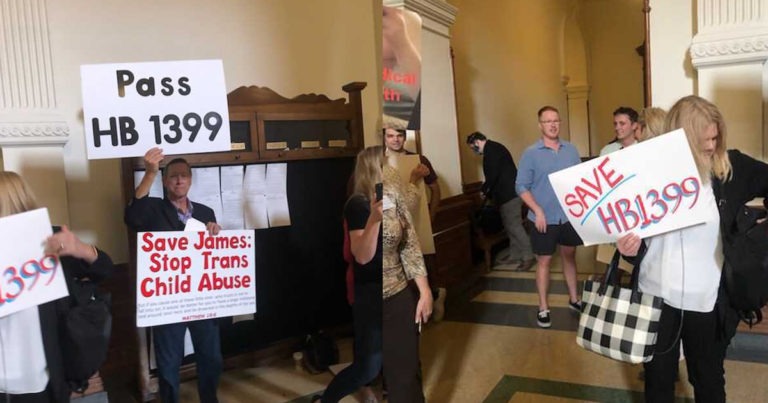 As such, the members of the Calendars Committee, Reps. Burrows, Tom Craddick, Cody Harris, Cole Hefner, Ben Leman, Jared Patterson, and Shelby Shawson – all Republicans – became a firewall to prevent other Texas legislators from voting the legislation down to appease Abbott, and to prevent Abbott from suffering the potential embarrassment of refusing to sign the bill.
Former U.S. House candidate Chris Ekstrom previously told National File that the blame for the bill's failure will ultimately land with Abbott. "We assume that Rep. Barrows was given this important position in order to protect the priorities of Governor Abbott and the current Speaker. He's their hatchet man, he's there to snuff conservative bills," Ekstrom told National File. "Abbott's woke corporate cronies have decreed that we can't be Texas anymore, and no one's taken more money from them than Greg Abbott, no one in the country," Ekstrom added, "Not even Joe Biden."
Today, Ekstrom told National File that despite the bill's impending doom, there is an opportunity to pass a House version of S.B. 1646, a bill that would go further, and label attempts to force transgenderism on children child abuse. "Senator Charles Perry has a strong bill to end the criminal practice of child sex reassignment," Ekstrom told National File. "The bill is back with Rep. Stephanie Klick, that means pressure must be brought to bear for Nurse Klick to do the right thing again and pass it out for a vote immediately. Everybody who cares about children in Texas needs to call Rep. Stephanie Klick right away and demand she pass Sen. Perry's bill to the floor."