Last Updated on December 4, 2021
South Korea is in the midst of a COVID outbreak that is setting pandemic records for the country. The Korea Disease Control and Prevention Agency said that there were 5,352 new cases of COVID and 70 deaths over the past 24 hours, each a record high for the country of 51 million. The outbreak comes despite the country having one of the world's highest vaccination rates.
New daily cases have topped 3,000 on three separate occasions over the last week. 83% of South Koreans have been fully vaccinated against COVID-19, according to Reuters.
Mask-wearing is also very prevalent in South Korea. A recent Gallup poll found that 27% of South Korean citizens expect mask use to continue indefinitely, regardless of the pandemic. Masks have been quite common in Southeast Asia for quite some time, at least in contrast to western nations.
Mask-wearing is often utilized by public transportation passengers in South Korea.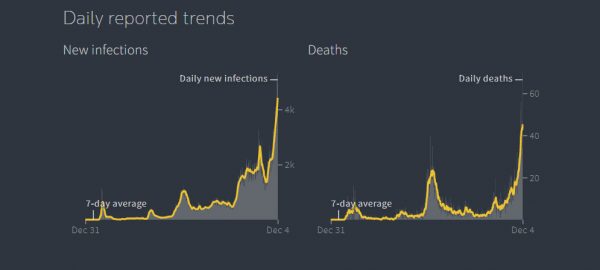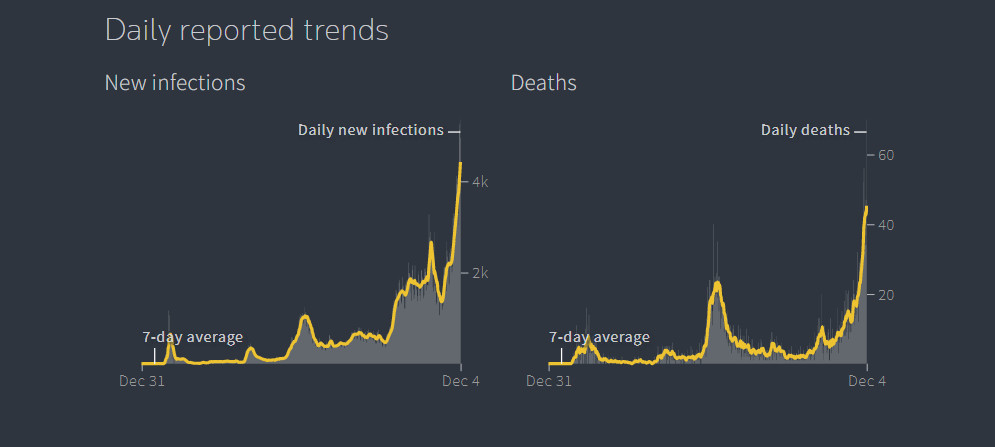 In order to combat the pandemic-high case numbers and deaths, the South Korean government has enacted a fresh set of COVID guidelines/restrictions. Gatherings of more than seven people will be banned in Seoul and surrounding communities next week, according to the Associated Press.
The country will also require will also require all international visitors arriving over the next two weeks to quarantine for at least 10 days, and it has banned foreign travelers from nine African nations over omicron variant fears, including South Africa and Nigeria.