Last Updated on November 20, 2021
As the nation continues to react to Kyle Rittenhouse's acquittal on all charges, the rioters shot by the teenager continue to be characterized as "victims" by mainstream media outlets and left-wing entities, despite Judge Bruce Schroeder banning the use of the term in his courtroom.
In comparison, little attention has been given to the serious criminal records of the rioters who attacked Rittenhouse.
All three men shot by Kyle Rittenhouse had serious criminal records, as did numerous other individuals the teen encountered in August of 2020.
Joseph Rosenbaum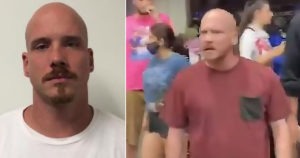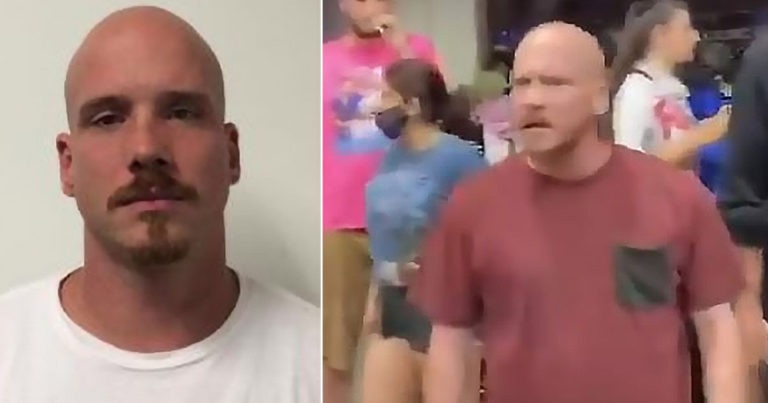 Rittenhouse's defense team built their case around the fact that the entire sequence of events was set in motion by the actions of Joseph Rosenbaum and his associates. When Rittenhouse was separated from his associate and was attempting to make his way back to the Car Source lot by himself, he was approached by a group that included Joseph Rosenbaum and Joshua Ziminski.
Both Ziminski, Rosenbaum and others in their group had started numerous fires throughout the night, according to testimony from multiple witnesses throughout the trial. After words were exchanged, Rosenbaum began to chase Rittenhouse.
It was at this point that Joshua Ziminski fired a handgun into the air as the mob chased, spearheaded by Rosenbaum. Rittenhouse was eventually cornered and forced to shoot, killing Rosenbaum, who tried to grab his rifle.
Rosenbaum had just been released from a mental institution a day before the shooting. The deceased rioter had a serious criminal record, having been convicted of multiple sex crimes against young boys aged between nine and 11 years old.
According to court documents, Rosenbaum was charged with eleven counts of sex crimes against young boys. He was charged with engaging in oral sex with victims, groping the victims' genitals and sodomizing the victims.
New information about the UNDER AGE CHILDREN the guy that got shot in the head in Kenosha molested!
Joseph Rosen-whatever raped 4 boys in 2002.
See pics for details.
How was that guy free!? pic.twitter.com/K1zd60JDtE

— Dame Pesos 🌮 (@cenkpesos) September 3, 2020
Joshua Ziminski, the rioter who fired a handgun into the air, also has a lengthy criminal history. He was initially arrested and charged with felony arson, disorderly conduct with a dangerous weapon and obstructing an officer for his role in the incident, but the charges were dropped earlier this year for unknown reasons.
Ziminski's criminal history dates back to 2002, when he was charged with robbery with use of force, a felony, but the case was reduced to misdemeanor disorderly conduct, according to court records. In 2016, he was found guilty of a hit-and-run in Kenosha, and Zminsky has an open case out of Racine from June 2020 for misdemeanor battery and disorderly conduct, domestic abuse related, according to court records. A trial is scheduled for December 2021.
Ziminski has racked up several other arrests as well, including marijuana possession and child support-related charges.
Anthony Huber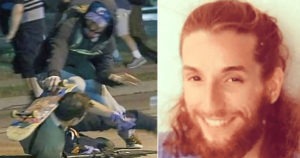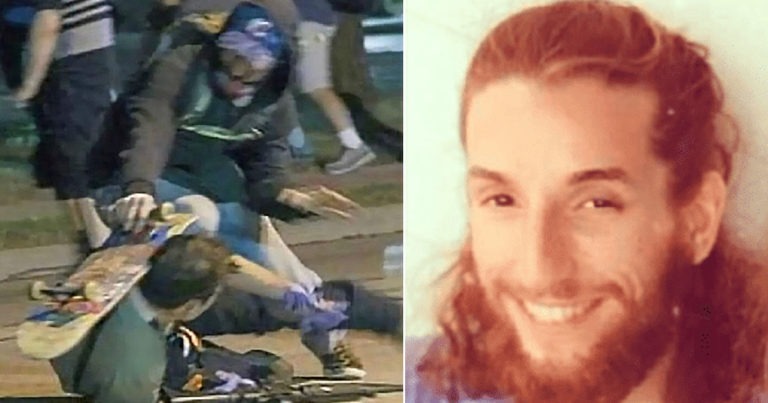 Anthony Huber was shot by Kyle Rittenhouse after striking the teenager in the head with a skateboard and attempting to grab his rifle. He was fatally shot in the chest one time. Huber attacked the teenager after being prompted by a pursuing mob, who were yelling "get him!" as Rittenhouse attempted to cross police lines. During the trial, Rittenhouse repeatedly said his intention was to surrender to police immediately.
Huber had a serious of arrests himself, according repeat instances of domestic abuse. According to the New York Daily News, Huber was "arrested several times on battery, drugs and other charges", according to court records. Huber had a disorderly conduct conviction from 2018 as a domestic abuse repeater, which is a misdemeanor.
In 2012, he had a case where he was convicted of domestic abuse strangulation and suffocation and false imprisonment with a dangerous weapon, both felonies. Huber held a 6-inch-long butcher knife to his brothers neck and violently attacked him.
He told his brother he was going to "gut him like a pig", according to the criminal complaint. He then stabbed him in the ear and threatened to burn his house down with his family members inside. Other charges – for second-degree recklessly endangering safety, battery, and disorderly conduct – were dismissed but read in.
In 2017, Huber got into an argument with his sister. He ultimately karate kicked his sister, prompting his mother to call the police. His mother told the police that he had a history of domestic violence-related incidents on the call. Huber later told police that it wasn't "wrong" to hurt his sister.
Gaige Grosskreutz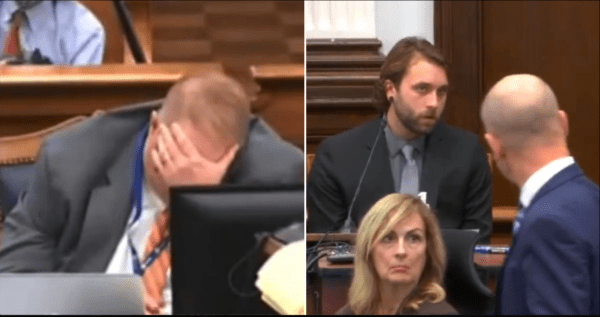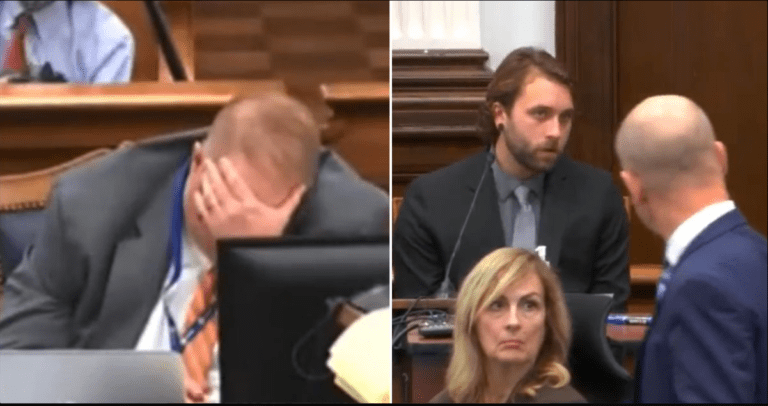 Grosskreutz was shot in his bicep by Rittenhouse after raising a handgun towards his head. He was the last person shot during the incident before Rittenhouse crossed police lines. Grosskreutz testified that he thought Rittenhouse was an "active shooter", but also admitted that the teenager did not fire until Grosskreutz raised his weapon in one of the pivotal moments of the trial.
Kenosha police mysteriously opted not to seize Grosskreutz's phone or record his police interview, making him the only witness or person of interest where this was done.
Like Anthony Huber and Joseph Rosenbaum, Grosskreutz had a criminal record prior to the night of the shootings. In 2015, he was convicted for intoxicated use of a firearm in Wisconsin, a misdemeanor, according to court records.
He has a much lengthier arrest record according to Wisconsin DOJ archives, however. That shows a string of dismissed charges for numerous offenses, including domestic violence and felony burglary charges, The felony charges were expunged, meaning they can no longer be used against him.
Grosskreutz has also had legal woes in 2021. He was accused of drunk driving earlier in the year, but the charges were dismissed. He is now suing the city of Kenosha for damages, alleging that Kenosha Police enabled the situation that cost him his bicep.
Grosskreutz, who is not a citizen of Kenosha, actually traveled much further to the scene of the riot as opposed to Kyle Rittenhouse. The teenager lives in nearby Antioch, Illinois but worked in Kenosha as a lifeguard and his father lives in Kenosha. All told, Kenosha is roughly 21 miles from Antioch, Illinois while Grosskreutz traveled 51 miles from the Milwaukee area in order to get to the riot.
https://twitter.com/Partisangirl/status/1461102492662611979
Kyle Rittenhouse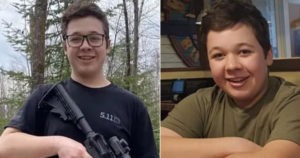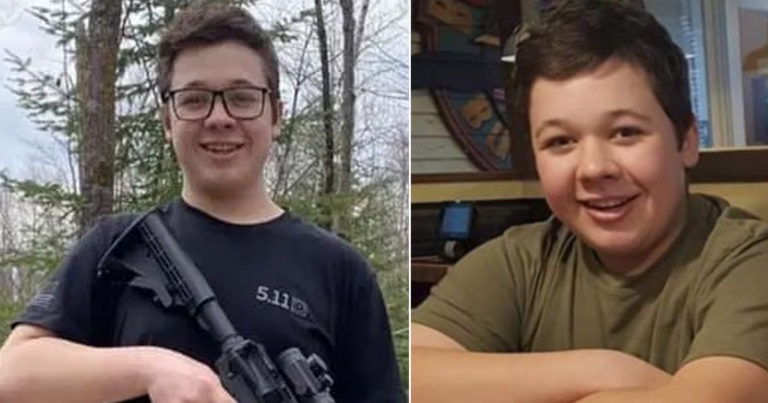 Kyle Rittenhouse was acquitted on Friday, much to the chagrin of riot proponents, among them prominent Democrats including Joe Biden.
Rittenhouse and his lawyers successfully argued that the teenager was forced to act in self defense in response to a violent mob that included members who, earlier that night, threatened Rittenhouse's life. Self defense and gun rights advocates have celebrated the verdict.
Rittenhouse physically collapsed in tears as the not guilty verdicts were read, and the teen only regained his composure when his lawyers helped raise him to a seated position.
BREAKING: Kyle Rittenhouse collapses crying as he is ACQUITTED of all charges. pic.twitter.com/X1LLehwAhX

— National File (@NationalFile) November 19, 2021