Last Updated on December 4, 2020
The daughter and supervisor of Georgia poll worker Ruby Freeman – who was caught on video repeatedly scanning the same batches of ballots  – has been identified by National File as Wandrea "Shaye" Moss, the same blonde-braided black female who delivered suitcases of ballots to the counting room floor after legal observers were sent home for the night.
Sharp-eyed citizens had previously zoomed in and enhanced a photo of Freeman's daughter to identify the name Wandrea Moss, Registrations Officer" on her identification badge.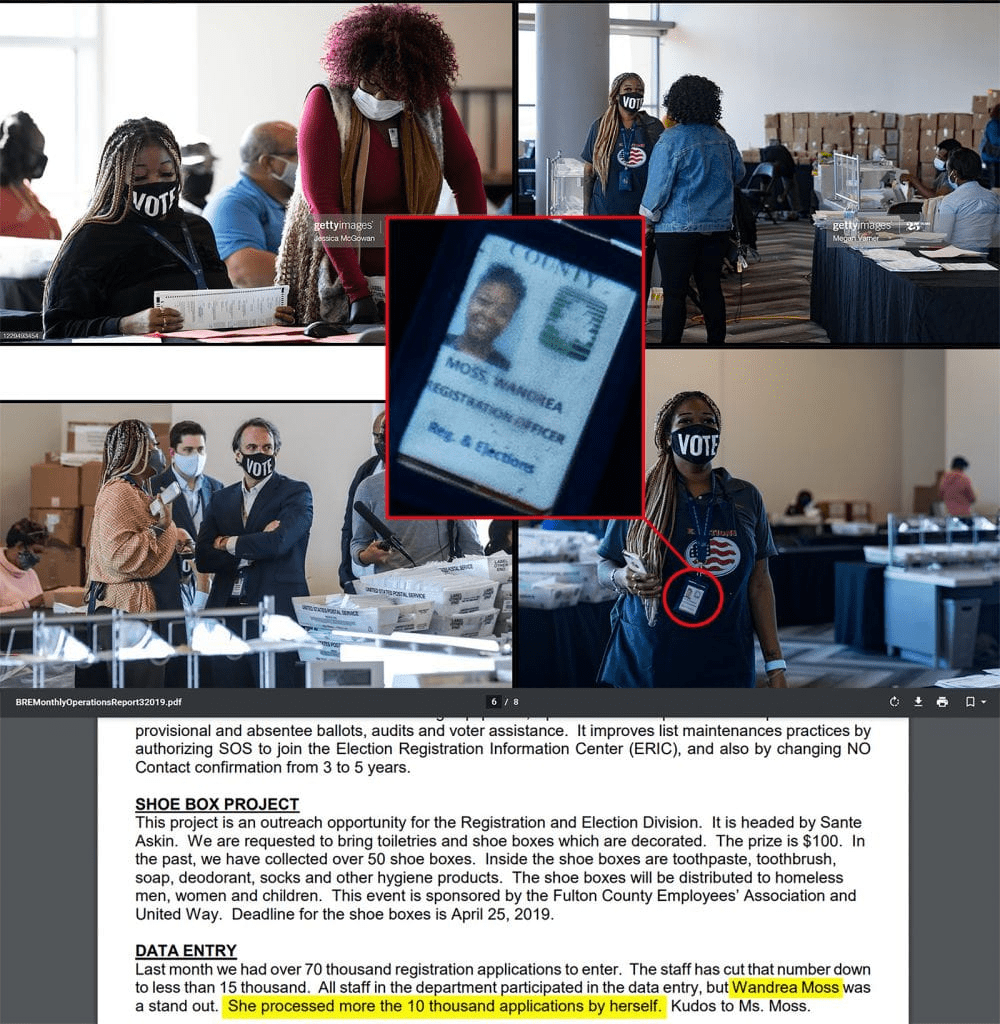 Freeman had previously stated on Facebook that "Y'all want to know who my supervisor is over here? It's my daughter, but I just do what she say do and it's her show baby, it's her show." Freeman also identified her daughter on the November 2 edition of The Atlanta Journal-Constitution, writing that she, as "Supervisor of registration," was "giving that look to the employees."
Most importantly, National File was able to track down a New York Times article in which Moss was identified as "Fulton County employee Shaye Moss," who "scanned mail-in paper ballots at the Georgia World Congress Center during the Georgia primary elections in Atlanta" in June.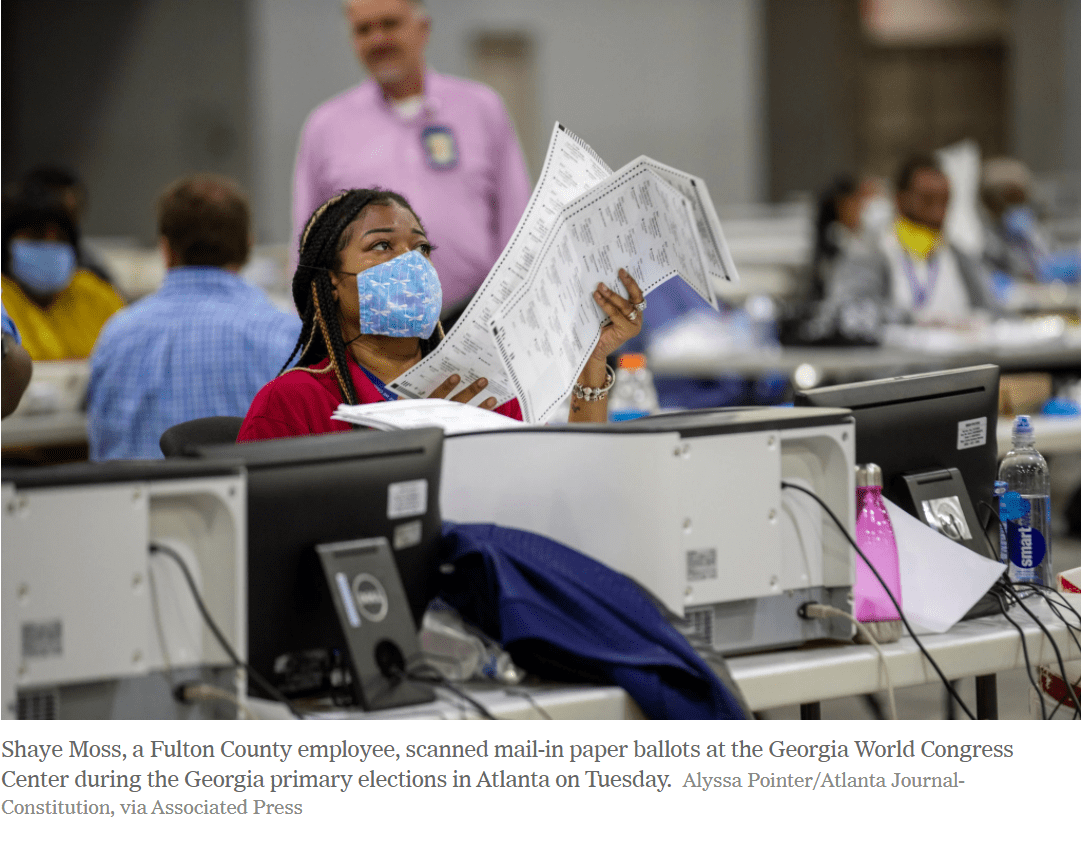 In a Fulton County Board of Registration and Elections inter-office memorandum sent in April of 2019, Wandrea "Shaye" Moss was described as a "stand out" who processed more the 10 thousand applications by herself.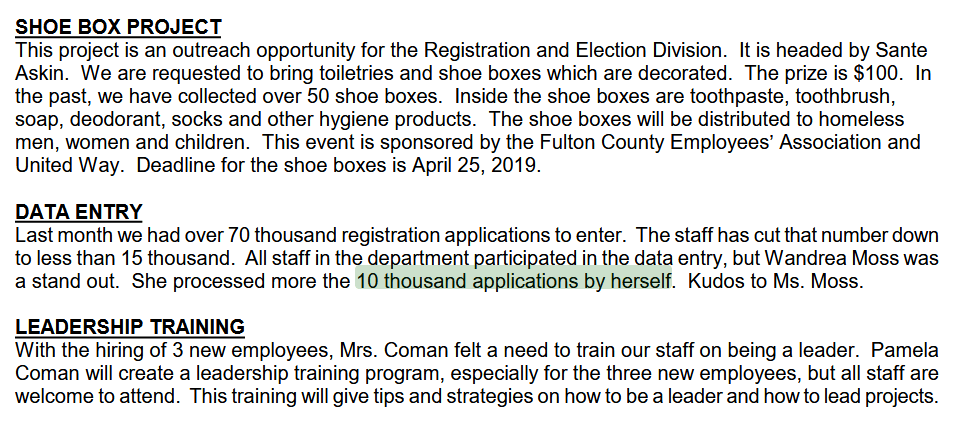 Wandrea "Shaye" Moss pulled suitcases of ballots from under a table after legal observers had been sent home, and was also caught on video surreptitiously passing around a USB drive she was given by her mother to an unidentified bearded black male.

Moss, alongside her mother, then proceeded to count the suitcase ballots while unsupervised. Ruby Freeman was caught on camera repeatedly scanning the same batch of ballots multiple times on no less than three occasions during small two-minute video clip.
READ MORE: VIDEO: Georgia Poll Worker Ruby Freeman Runs SAME BALLOTS Through Tabulation Machine MULTIPLE TIMES
In Freeman's own words, "I just do what she say do and it's her show baby, it's her show."