Last Updated on October 1, 2020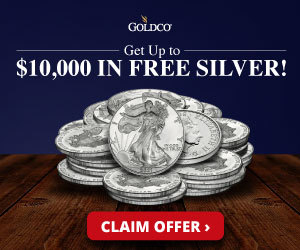 Senate Minority Leader Chuck Schumer (D-NY), threatened Wednesday to aggressively pursue statehood for Washington, DC, and Puerto Rico and end the filibuster in an effort to delay Senate Republicans confirmation of Amy Coney Barrett to the US Supreme Court.
Speaking to MSNBC's Joy Reid, Schumer reiterated the Progressive-Left's talking point that "everything is on the table.

"We are using all the tactics we can to slow the thing down," Schumer said. Speaking on the subject of statehood for the District of Colombia and Puerto Rico, Schumer continued, "I'd love to make them states."
It is commonly understood in Washington that the entrance of The District and Puerto Rico to the Union would produce four additional votes in the Senate that would caucus with Democrats.
"And as for the filibuster," Schumer said, "I'm not busting my chops to become majority leader to do very little or nothing. We are going to get a whole lot done. And as I've said, everything, everything is on the table."
Democrat Sen. Chuck Schumer: "I'm not busting my chops to become majority leader" in the Senate to be stopped by the filibuster, "everything is on the table"
pic.twitter.com/biM90bHPeJ

— Steve Guest (@SteveGuest) October 1, 2020

Democrats believe that  the addition of Barrett to the High Court would create a shift to the ideological Right, reversing gains Progressives have achieved over the past four decades, and bolstering the influence of conservatives for the foreseeable future.
In an effort to counter the perceived conservative influence Barrett represents to them, Democrats are threatening to pursue the scorched Earth agenda of eliminating the filibuster, stacking the courts, and fast-tracking the admission of two additional States to the Union.
Former Senate Democrat Majority Leader Harry Reid (D-NV), told reporters, "If President Biden wants to get things done, he can't play around with the filibuster. So, I think that should be the first item of business with a Senate majority which is Democrat – to get rid of the filibuster."
At this point these threats are hollow at best. Each of the threats require Democrats to be the majority party in the Senate, this is especially true on the issue of the filibuster, which requires a 60-vote supermajority to pass any bill out of the Senate.
Adding States to the Union requires the assent of the total of Congress, which means Democrats would have to control both chambers of the Legislative Branch.
It is unclear why the Democrat-controlled House and Senate under President Obama didn't advance statehood for Washington, DC, and Puerto Rico.