Last Updated on February 17, 2022
Kyle Rittenhouse's defense attorney Mark Richards used his opening statement to lay out the timeline of the shootings with images and videos. Richards said witnesses will testify that deceased pedophile Rosenbaum threatened to kill Rittenhouse and one of his associates. "If I get either one of you two alone, I'm going to kill you… I'm going to rip your heart out."
Richards described the events leading up to the shooting in which Rosenbaum can be seen lighting a dumpster on fire and pushing it towards a gas station. After the fire was put out by an armed guard dressed similarly to Rittenhouse, Rosenbaum became enraged and dared someone to shoot him. "Shoot me n**ga," was the specific phrase Rosenbaum was heard shouting on video.
Richards also claimed that Rosenbaum was armed with a heavy chain and was antagonizing guards who were defending businesses on Sheridan Road, which is where the car dealership Rittenhouse was initially defending is located.
Rosenbaum was accompanied by Joshua Ziminski, who also set fires and later fired a handgun into the air as Rosenbaum chased Rittenhouse, which was the first shot fired in the timeline of events.
Richards then went over an interview Rittenhouse had with Daily Caller reporter Richie McGinniss, who is set to testify at the trial. Rittenhouse and an associate, Ryan Balch, had left the dealership in order to administer first aid to anyone in need. McGinniss then opted to follow the pair.
Rittenhouse, Balch and McGinniss eventually had an interaction with a group of threatening individuals armed with rocks, a noose, and a handgun. Richards said McGinniss will testify as to the "marauding nature" of this group. McGinniss allegedly had to bribe the individuals with white claws and cigarettes so that they wouldn't attack him.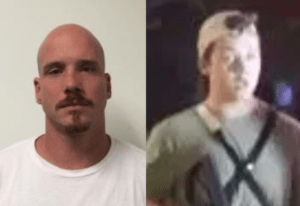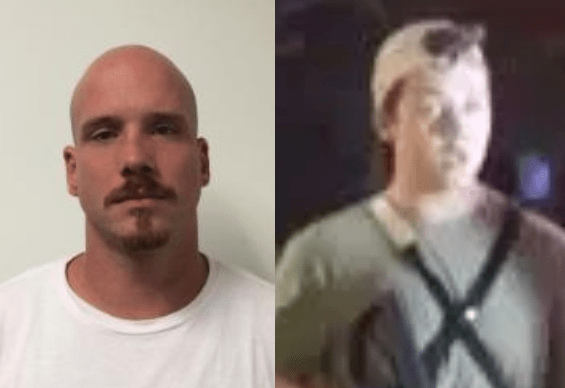 From there, according to Richards, Rittenhouse was separated from Balch and went to the gas station in order to look for him. Richards then played a video of Rittenhouse, now alone, attempting to get back to the Car Source location. At this point the teenager received a phone call from his friend, Dominic Black, who informed him that a mob was smashing windows and setting fires at another Car Source location. Rittenhouse then grabbed a fire extinguisher and proceeded to the lot.
Not long after that, Rittenhouse encountered Rosenbaum, Ziminski and other individuals who were setting a car on fire. From there, Rosenbaum began to chase Rittenhouse, according to Richards. "Kyle Rittenhouse then runs away in this direction, trying to get away from Mr. Rosenbaum," Richards said while showing aerial footage of the event.
"Ladies and gentlemen, Kyle Rittenhouse is under no obligation whatsoever to retreat from Mr. Rosenbaum. He does, he runs away from him because he doesn't want a confrontation, he doesn't want trouble."
Ryan Balch is set to testify that Rosenbaum threatened to kill both he and Rittenhouse. "If I get either one of you two alone, I'm going to kill you," Rosenbaum allegedly stated. He also said "I will eat your heart out" and stated that he was not afraid of going back to jail.
Rosenbaum had previously been convicted of molesting and raping young boys. McGinniss is also set to testify that Rosenbaum let out what he described as one of the most terrifying screams he's ever heard while antagonizing people on Sheridan.
Richards also claimed that Rosenbaum tried to grab Rittenhouse's weapon. The four shots that killed Rosenbaum were allegedly fired over the span of .76 of a second from first to last shot.
Richards also went over the second shooting, which occurred after a mob chased Rittenhouse while he was attempting to surrender to police following the first incident. He went over still images that showed Anthony Huber, who was shot and killed, clearly reaching for Rittenhouse's with his bare hand.
UPDATE: Defense attorney Mark Richards showing images of #KyleRittenhouse being hit with a rock, having his hat knocked off and ultimately falling on the ground, "He was afraid he was going to be shot with his own weapon."-Richards @fox6now pic.twitter.com/pol9hrnccZ

— Angelica Sanchez (@AngSanchezFox6) November 2, 2021
Huber held a skateboard he had swung at Rittenhouse's head a split second before in his other hand. Rittenhouse was also drop kicked by another protester and had his hat knocked off as a result of another confrontation.
"You'll see the photographs. You'll see the videos. And ultimately you'll get to make the decision of what Anthony Huber was trying to do," Richards said.
He also pointed out that Rittenhouse aimed his weapon at another pursuing rioter after shooting Huber, but did not fire when he saw he was unarmed. This contradicts the state's narrative that Rittenhouse was "hunting" rioters, Richards said. The attorney also went over video evidence showing Gaige Grosskreutz, who was shot in the arm, raising his hand gun towards Rittenhouse's head after issuing a fake surrender. Grosskreutz allegedly told law enforcement that he was unarmed when he was shot, claiming that he lost his gun earlier in the night.