Last Updated on September 18, 2020
A top "cybersecurity adviser" to the Joe Biden presidential campaign has reportedly been outed as an online user who frequently interacted with the infamous troll group Gay N***** Association of America, according to evidence uncovered by the Washington Examiner.
Jackie Singh, who appears to have locked down her Twitter account after the report surfaced Friday, reportedly engaged in activism and recruitment for GNAA under the handle "jax."
Among notable high-profile GNAA members is a man named Andrew Auernheimer, known online as "weev," who played a significant role in co-founding the Daily Stormer website with Andrew Anglin.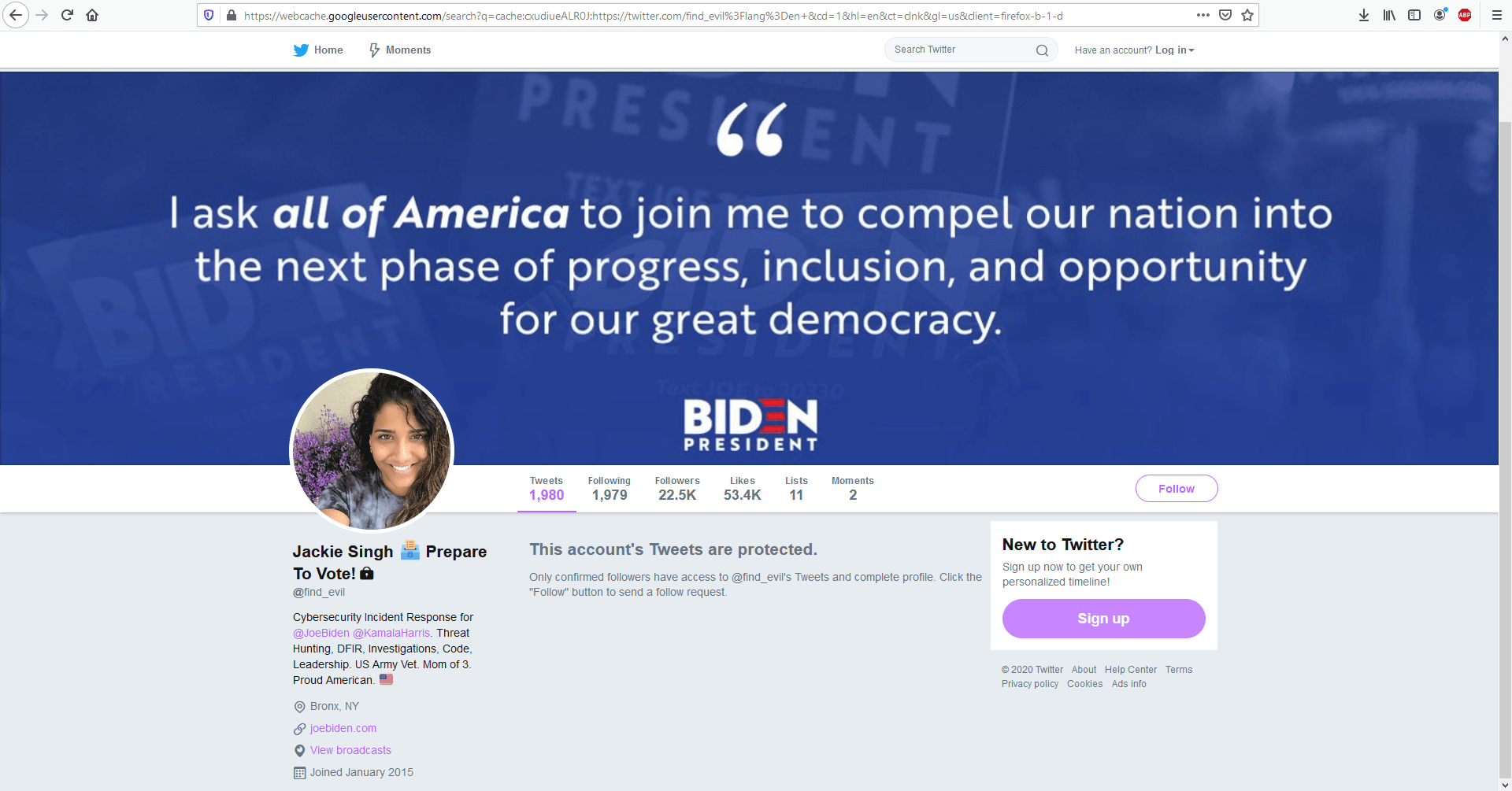 The GNAA has trolled many mainstream outlets such as CNN, Wikipedia, and Slashdot, as well as public like figures like Barack Obama and Hillary Clinton from a perspective often described by the media as right-wing or overtly racist.
Nonetheless, the Examiner reports that Singh, who claimed in August to be "working tirelessly to ensure the digital safety of this campaign," had few qualms about interacting with chatrooms frequented by GNAA members.
"Throughout the logs seen by the Washington Examiner, Singh repeatedly uses racial slurs and off-color jokes in conversation with other members," the Examiner reports. "In one instance, she expresses frustration that the use of the N-word had been banned from the IRC channel. Other times, Singh justifies the use of the word, recounting frustrations with job recruiters."
Experts who spoke to the Washington Examiner reportedly indicated that the extensive chatroom logs featuring Sigh would be "nearly impossible to falsify."
Singh categorically denied being a member of GNAA, an accusation which does not appear to be made in the Washington Examiner piece, but does not appear to have clarified whether the remarks on her LiveJournal blog under the handle "jax0m" – in which she reportedly boasts about hacking into a neighbor's computer – were made by her or not.
"These accusations are categorically untrue and the words falsely attributed to me are anathema to the values I've embraced and championed in my life. I've never been a member of that group, and the chat logs have been faked and promoted by individuals as part of an ongoing online harassment campaign," Singh said in a statement according to the Examiner.
Singh's Medium profile describes her as the "Founder and CEO of Spyglass Security, a boutique cybersecurity advisory firm," and "Former soldier, defense contractor, and industry consultant."
The management of the Biden campaign has come under increasing scrutiny in recent weeks, as a growing number of gaffes are associated with Joe Biden's public appearances.