Last Updated on December 9, 2022
The latest dump of internal Twitter documents and communications released by Elon Musk on Thursday reveal how the company suppressed or "shadow-banned" right-wing commentators, influencers and journalists. According to independent journalist Bari Weiss, who revealed the latest "Twitter Files" drop in a Twitter thread, targeted users included Turning Point USA's Charlie Kirk, conservative radio host Dan Bongino and Stanford University COVID-19 lockdown critic Dr. Jay Bhattacharya, among several others.
Weiss reported that the "blacklists" were built in secret and were created "in secret" and "without informing users."
"A new [Twitter Files] investigation reveals that teams of Twitter employees build blacklists, prevent disfavored tweets from trending, and actively limit the visibility of entire accounts or even trending topics — all in secret, without informing users," Weiss wrote in a tweet Thursday. The former New York Times and Wall Street Journal writer noted that the company went against its original mission statement of giving "everyone the power to create and share ideas and information instantly, without barriers" by demonstrating political bias in content moderation.
In one example, the account belonging to Stanford's Dr. Jay Bhattacharya — a vocal critic of COVID-19 lockdowns — was placed by Twitter employees on a "trends blacklist," which prevented his tweets from trending.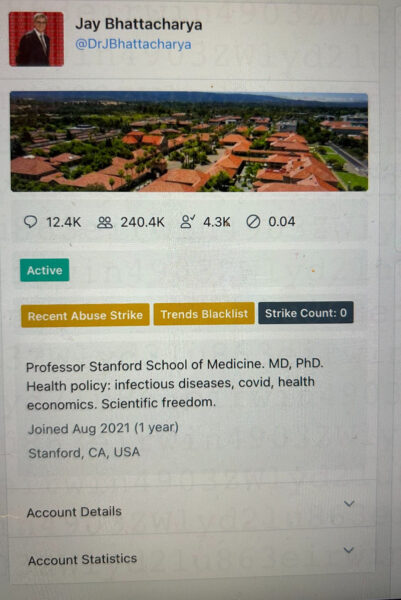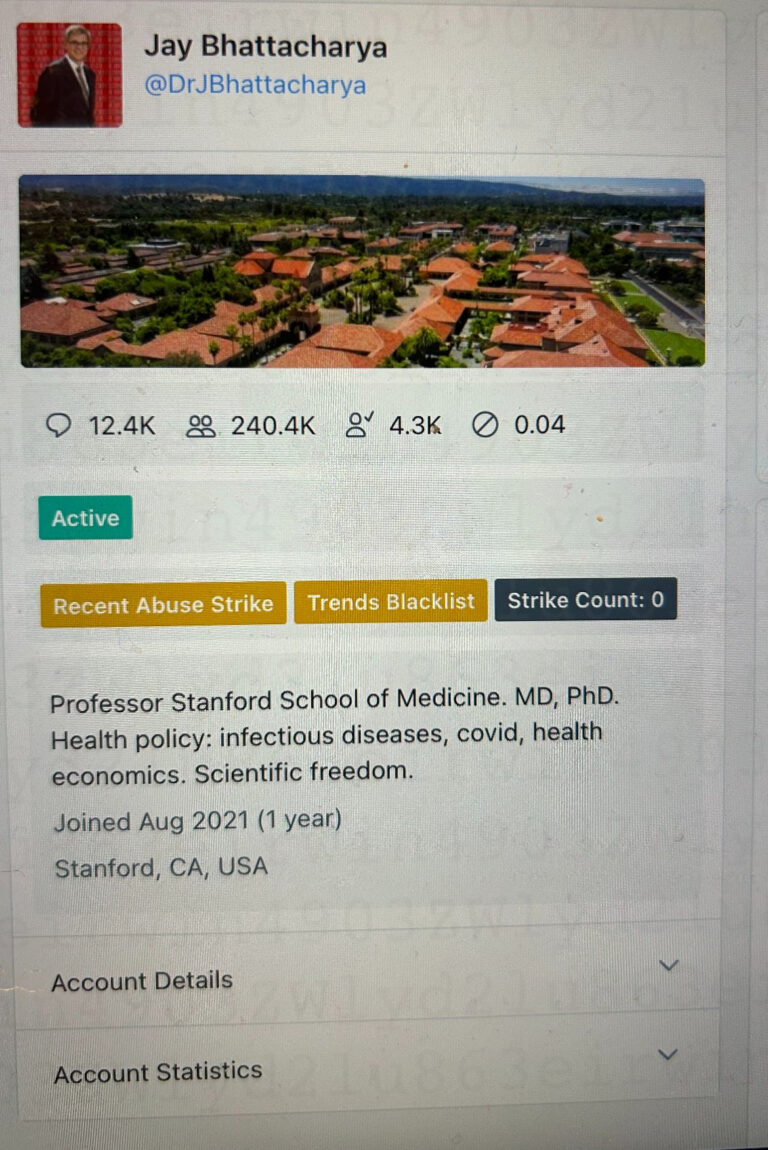 In another example, conservative talk show host Dan Bongino was at one point placed on a "search blacklist," which prevented his account or tweets from showing up in search results. Conservative activist and talk show host Charlie Kirk also experienced similar treatment, as his account was flagged as "do not amplify."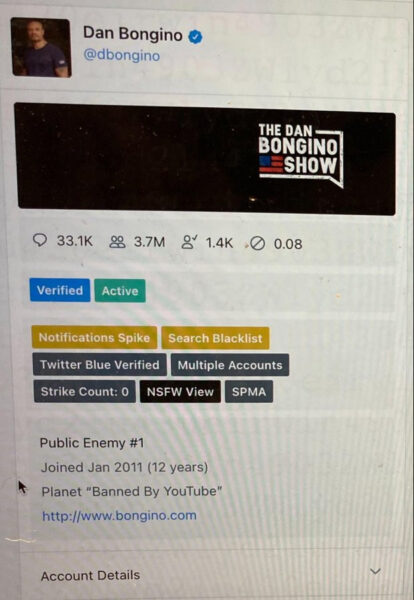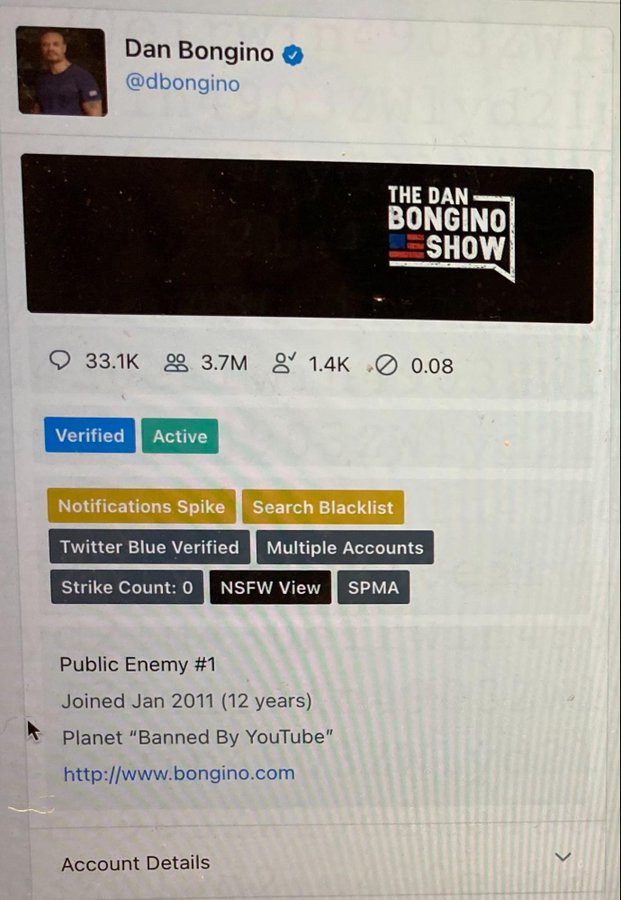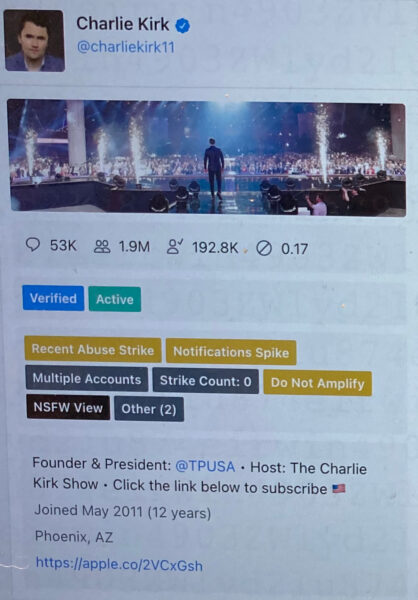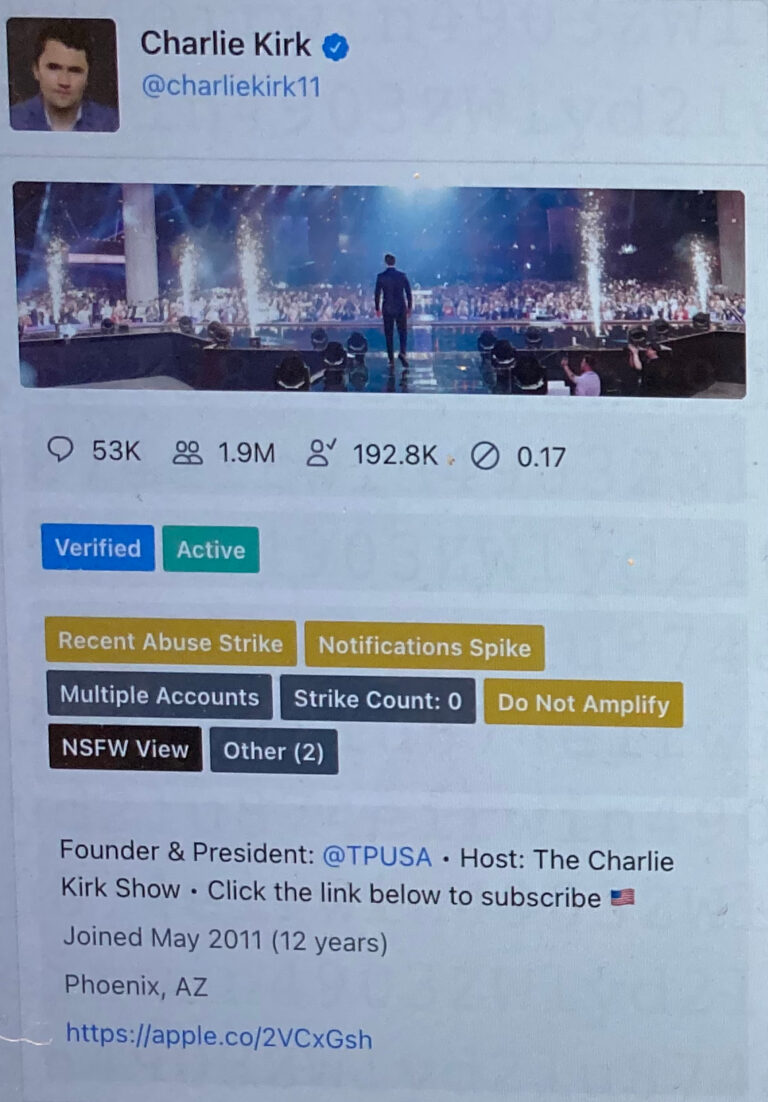 Despite evidence to the contrary, Twitter had repeatedly denied that it "shadow banned" users prior to Musk's tenure as CEO. "We do not shadow ban," former head of legal policy and trust Vijaya Gadde and head of product  Kayvon Beykpour said in 2018, Weiss reported.  "And we certainly don't shadow ban based on political viewpoints or ideology."
That same year, Twitter co-founder and former CEO Jack Dorsey also claimed that the company does not engage in shadow-banning based on political ideology. "We don't shadow ban, and we certainly don't shadow ban based on political viewpoints," Dorsey said in 2018.
"What many people call 'shadow banning,' Twitter executives and employees call 'Visibility Filtering' or 'VF.' Multiple high-level sources confirmed its meaning," Weiss wrote in a tweet. Think about visibility filtering as being a way for us to suppress what people see to different levels. It's a very powerful tool," said one senior Twitter official, per Weiss.
"We control visibility quite a bit. And we control the amplification of your content quite a bit. And normal people do not know how much we do," a Twitter engineer told Weiss.
Decisions on which Twitter accounts to shadow ban fell to a group known as the Strategic Response Team – Global Escalation Team, or SRT-GET.
In addition to SRT-GET, the secretive Site Integrity Policy, Policy Escalation Support team, or SIP-PES, was responsible for the most "politically sensitive decisions."
"It often handled up to 200 'cases' a day," Weiss reported. "This secret group included Head of Legal, Policy, and Trust (Vijaya Gadde), the Global Head of Trust & Safety (Yoel Roth), subsequent CEOs Jack Dorsey and Parag Agrawal, and others," wrote Weiss. "This is where the biggest, most politically sensitive decisions got made," she added.
SRT-GET would navigate how Twitter would go about censoring accounts with large followings, such as Libs of TikTok, which was garnered more than 1.4 million followers. The account was slapped with a "trends blacklist" shadow-ban and was marked as "high profile" due to its significant follower count.
"Think high follower account, controversial," a Twitter employee told Weiss, explaining the team's clandestine work. "There would be no ticket or anything" for these accounts, the employee said.
Additional Twitter files are expected to be released in the coming days and weeks.