Last Updated on April 27, 2023
Six black men have been arrested and charged with committing one of the largest mass shootings in Alabama state history, a mass shooting that the national corporate media has largely refused to cover, as it blows their "white male" mass shooter narrative out of the water.
Six black men, including four teenagers, have been arrested in Dadeville, Alabama, and charged with murder, among other crimes, for allegedly committing a mass shooting at a Sweet 16 birthday party that left four people dead and injured thirty-two more.
The mass shooting took place on April 15th and is one of the largest in Alabama state history. It had more gunmen involved than any recent mass shooting that's been nationally profiled by the corporate media.
But contrary to the media-promoted narrative that white men armed with AR-15s are responsible for a disproportionate amount of mass shootings, all of those arrested and charged are black and their weapons of choice were handguns.
Police recovered a whopping eighty-nine shell casings at the scene of the crime and suspect that the gunmen used a total of seven different firearms to carry out the massacre. The mass shooters are said to have indiscriminately fired into a large crowd, leaving fifteen teenagers and more than a dozen other partygoers with gunshot wounds.
According to local reports, since the national corporate media has largely refused to cover the shooting, five suspects, Tyreese "Ty Reik" McCullough, Travis McCullough, Wilson LaMar Hill Jr, Johnny Letron Brown, and Willie George Brown have all been charged with murder. They range in age from 16 to 20 years old. They are all being charged as adults.
Another suspect, who is only 15, has also been apprehended, but his name has been concealed due to his age.
Three of the suspects were recently recorded by a local ABC affiliate station, shackled and wearing bulletproof vests for their own protection as police officers escorted them out of a government building and into police vehicles.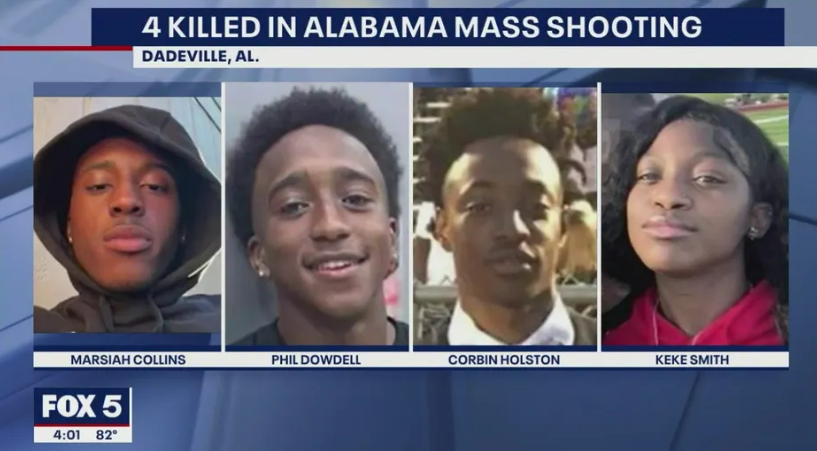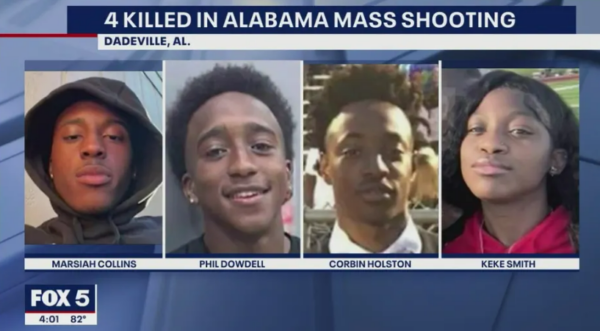 Despite the corporate media narrative that asserts that white males are responsible for a disproportionate number of mass shootings when compared to their share of the US population, figures compiled by the United States Department of Justice easily refute this claim.
While Black Americans account for roughly 13% of the population, according to a US Department of Justice study that examined mass shootings dating back to the 1950s, black assailants were responsible for 20.9% of all mass shooting crimes.
Non-Hispanic White Americans were found responsible for 52.3% of mass shootings, according to the DOJ report, despite making up roughly 60% of the nation's total population as of 2022 and a far greater share of the population in years past.