Last Updated on October 26, 2021
Following national outrage over the National School Boards Association's September 29 letter calling for federal law enforcement to criminally investigate parents, the Missouri School Boards Association has decided to withdraw from the NSBA "effective immediately."
The Missouri School Boards Association (MSBA) has decided to officially withdraw from the National School Boards Association "effective immediately" over the NSBA's decision to ask the federal government to criminally investigate concerned parents for domestic terrorism using the PATRIOT Act.
The initial NSBA letter served as the basis for the Biden regime's announcement that they would be using the powers of the Federal Bureau of Investigation (FBI) and the Justice Department (DOJ) to criminally investigate concerned parents who attend school board meetings to protest anti-white Critical Race Theory and other controversial educational materials and lessons in public schools.
The then NSBA issued an apology over their letter after widespread public backlash. "We are going to do better going forward. We are engaged in a formal review of our processes and procedures," wrote the NSBA board.
Today, the MSBA issued a statement saying that the NSBA "through it's recent actions, such as its letter to the White House, has demonstrated it does not currently align with MSBA's guiding principles of local governance."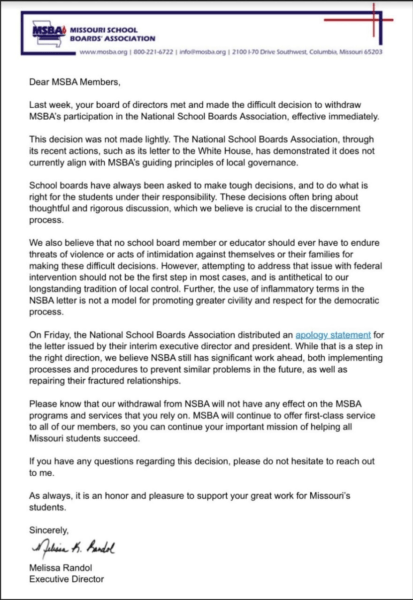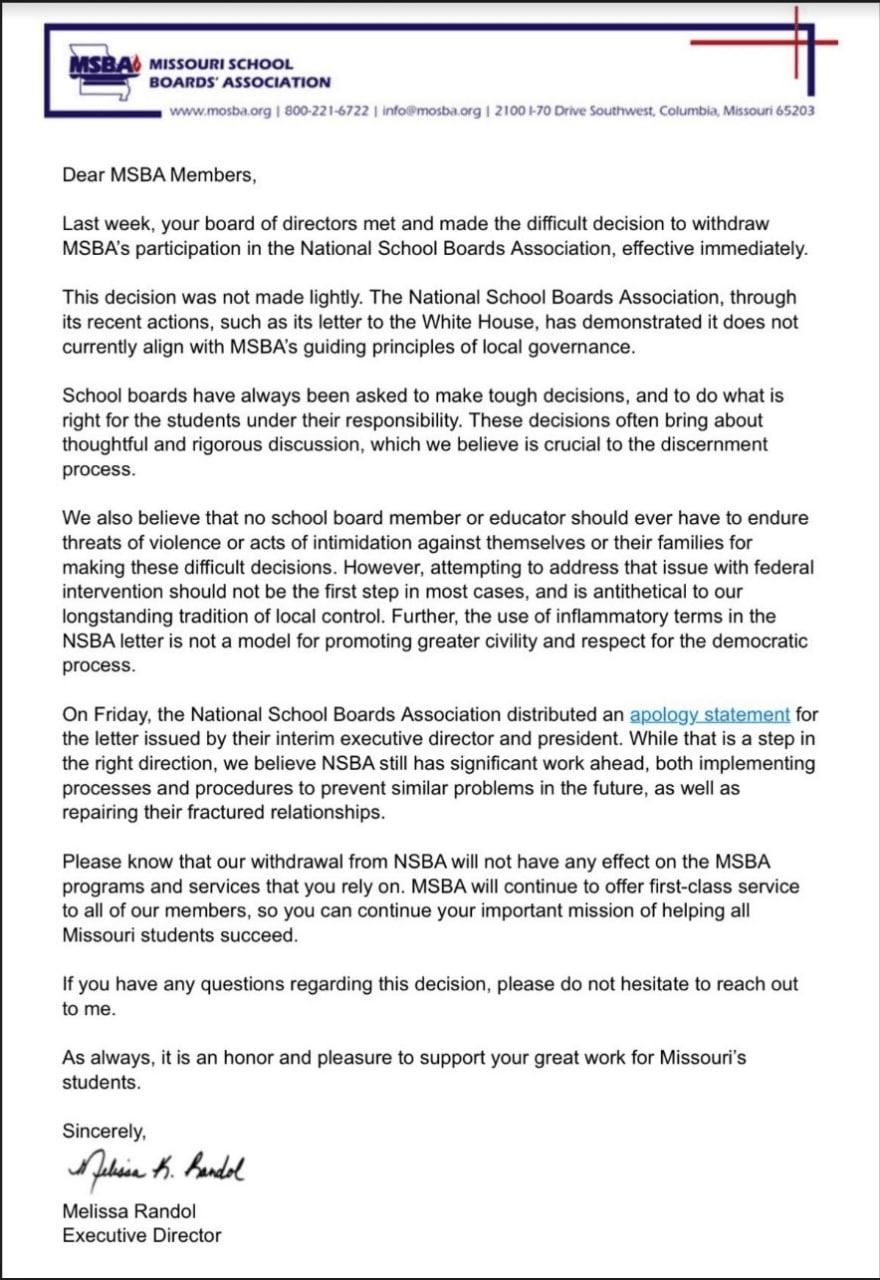 The MSBA wrote that they "believe that no school board member or educator should ever have to endure threats of violence or acts of intimidation against themselves or their families for making these difficult decisions. However, attempting to address that issue with federal intervention should not be the first step in most cases, and is antithetical to our longstanding tradition of local control."
"Further, the use of inflammatory terms in the NSBA letter is not a model for promoting greater civility and respect for the democratic process," the statement continues.
"On Friday, the National School Boards Association distributed an apology statement for the letter issued by their interim executive director and president. While that is a step in the right direction, we believe NSBA still has significant work ahead, both implementing processes and procedures to prevent similar problems in the future, as well as repairing their fractured relationships."