Last Updated on January 25, 2023
Two Florida residents have been indicted by the Department of Justice over charges alleging they vandalized a pro-life health center with threats.
Caleb Freeston, 27, and Amber Smith-Stewart, 23, are facing up to 12 years in prison if convicted of vandalizing the Life Choice Pregnancy Center in Winter Haven, Florida in June 2022.
Following the Supreme Court decision overturning Roe v. Wade, the pro-life center was vandalized with the messages "If abortions aren't safe than niether [sic] are you," "WE'RE COMING FOR U," "YOUR TIME IS UP!!," and "We are everywhere."
"As part of the conspiracy, the defendants targeted pregnancy resource facilities and vandalized those facilities with spray-painted threats. According to the indictment, Freestone and Smith-Stewart, and other co-conspirators, are alleged to have spray painted threats," the indictment stated.
RELATED: 'You Ain't Safe': Lynchburg, VA Pregnancy Center Attacked After Roe Ruling
The DOJ's indictment suggests the two suspects may have targeted two other pro-life reproductive health centers. "The indictment further alleges that facilities in Hollywood, Florida, and Hialeah, Florida, were also targeted."
Screenshots from Smith-Stewart's Facebook suggest the 23-year-old holds ties with a Miami Antifa group and supported violence against police.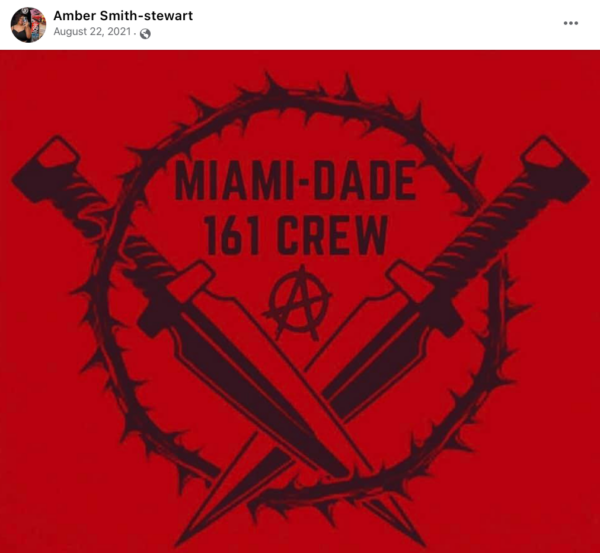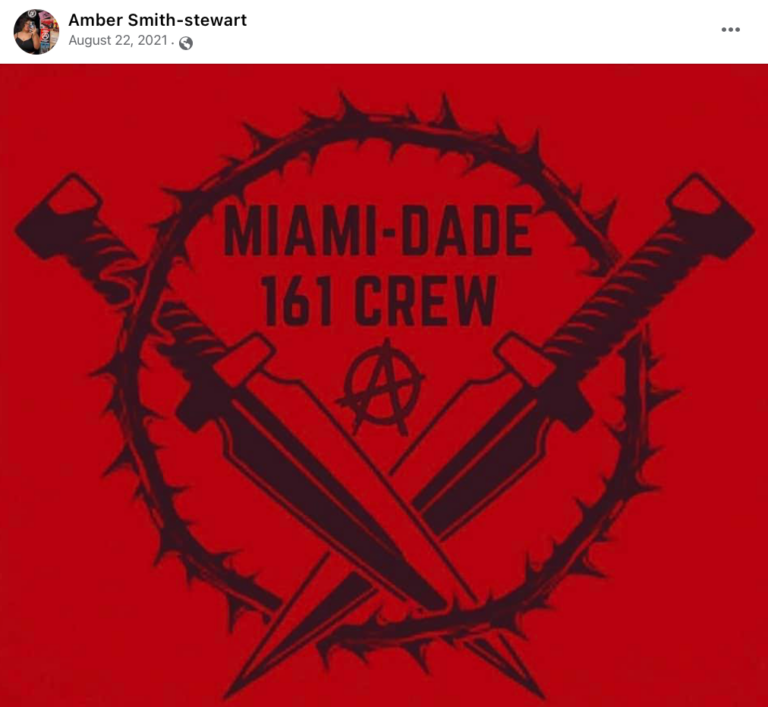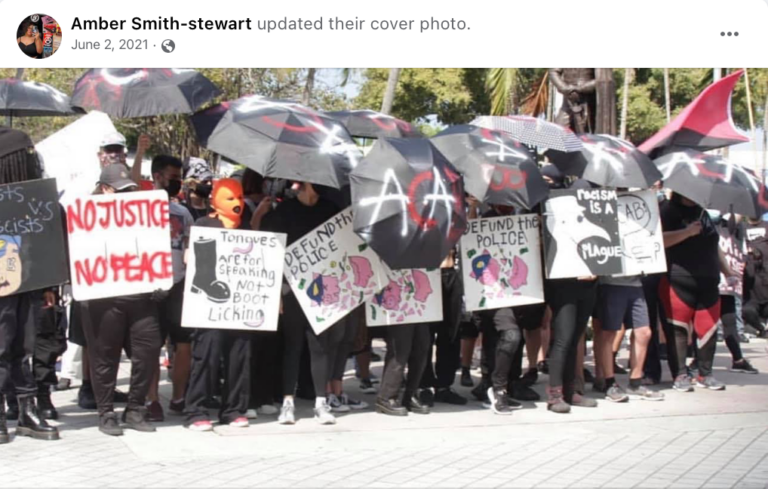 Freestone and Smith-Stewart also may have violated the Freedom of Access to Clinic Entrances Act (FACE Act), allegedly threatening and attempting to intimidate employees at the Winter Haven reproductive health facility.
The FACE Act "prohibits threats of force, obstruction and property damage intended to interfere with reproductive health care services."
Images of Freestone and Smith-Stewart were posted to Twitter.
Here's the woman who was charged: Amber Stewart-Smith pic.twitter.com/3PVc22w288

— Chuck Ross (@ChuckRossDC) January 25, 2023
Preceding the Dobbs decision which led to Roe v. Wade being overturned, a violent far-left group, Jane's Revenge, vowed a "night of rage" should the right to abortion ends.
The group took responsibility for attacks on pregnancy centers in Madison WI, Ft. Collins CO, Reisertown MA, Olympia WA, Des Moines IA, Lynwood WA, Washington DC, Ashville NC, Buffalo NY, Hollywood FL, Vancouver WA, Frederick MA, Denton TX, Gresham OR, Eugene OR, and Portland OR.
The FBI launched an investigation into the group in June 2022.
READ MORE: FBI To Investigate Pro-Life Center Attacks As Domestic Violent Extremism
RELATED: Capitol Hill Crisis Pregnancy Center Attacked by Pro-Abortion Radicals