New York Republican Lee Zeldin voted with Democrats to redefine marriage in the image of the LGBT lobby, supporting the "Respect for Marriage" Act that gives the federal government unprecedented jurisdiction over American families and religious institutions.
Lee Zeldin was among the 47 House Republicans who voted for the "Respect for Marriage" Act when it made it to the House floor back in July, joining the likes of J6 Committee members and notorious Democrat collaborators, Liz Cheney and Adam Kinzinger.
In addition to governing gay marriage and stripping religious liberties away from American churches, the legislation parrots Democrat race attacks against Republicans.
Fresh off a loss to Democrat Kathy Hochul in the New York Governor's race, Zeldin, an ally of Kevin McCarthy, is reportedly planning to take on Ronna Romney McDaniel to be the next chairman of the Republican National Committee.
If he does, Zeldin could be competing with America First businessman and election integrity activist Mike Lindell, who has already announced his plans to campaign for RNC chair, as exclusively reported by National File.
Long-time establishment publications, like the National Review, are already promoting Zeldin as the next RNC chair, promoting him as the inside-man who will save the party from itself.
47 House Republicans Voted for Democrats' "Respect for Marriage" Act: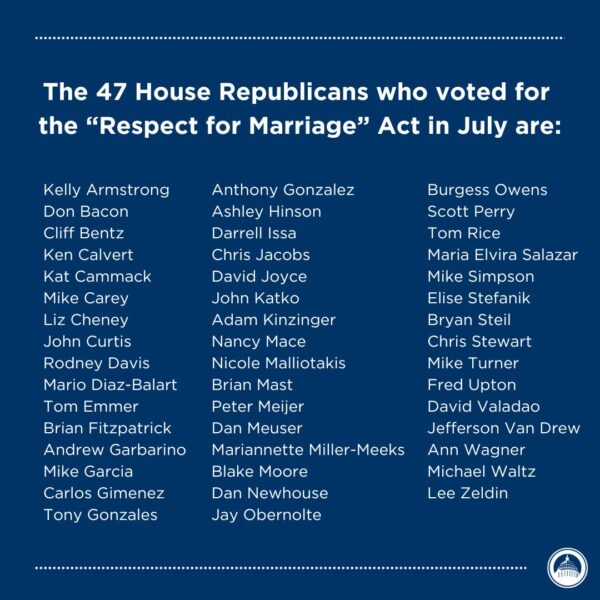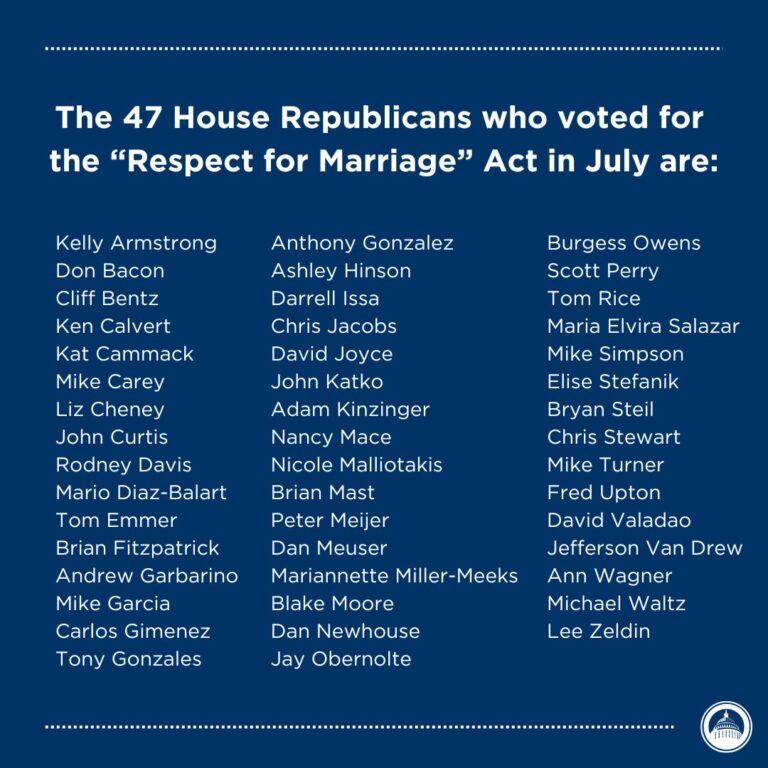 In a post to Twitter in which he shared the above chart, talk show host and conservative activist Steve Deace wrote that Zeldin is far from the "savior" that conservatives within the GOP are searching for.
"Isn't he being touted as the savior of the RNC?" Deace asked. "The savior of the RNC is a guy that apparently doesn't believe in America's first freedom, religious freedom?"
"Maybe he'll vote differently this time, but you can't make this stuff up," tweeted Deace.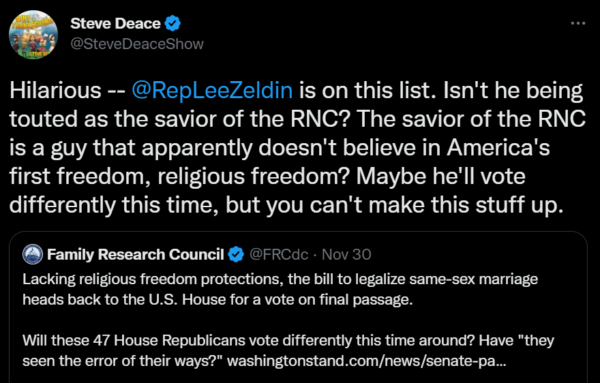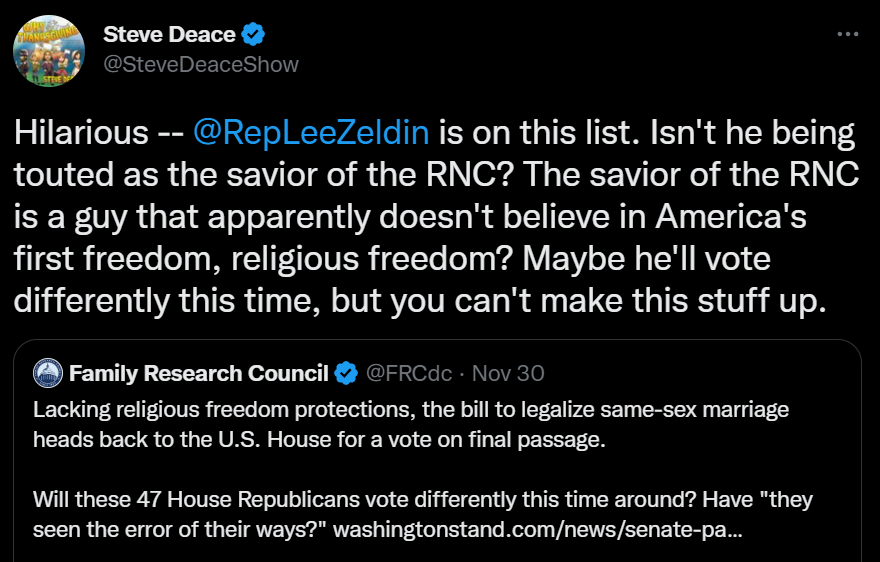 Much like Lee Zeldin, current RNC chair Ronna Romney McDaniel has been criticized extensively for her embrace of the left-wing LGBT agenda.
As "drag queen story hours" and efforts to ram LGBT "education" down the throats of children occupied headlines nationwide, Ronna Romney McDaniel even joined Democrats in celebrating June as gay "pride month," propping up China-tied Ric Grenell as the face of an inclusive, rainbow-colored Republican Party.