Last Updated on August 11, 2020
Democrat vice presidential candidate Kamala Harris took to the streets with hate hoaxer Jussie Smollett back when Smollett was known as a television actor, prior to his hoax about being attacked and nearly lynched by imaginary Trump supporters in Chicago. Will Harris face questions on the campaign trail about her association with Smollett, considering that Cook County prosecutor Kim Foxx — who attempted to help Smollett avert prison time — considers Harris to be her "mentor"?
Kamala Harris stood in solidarity with Smollett on January 15, 2018 at Los Angeles' Kingdom Day Parade where Smollett and his sister Jurnee wore shirts supporting the "Time's Up" progressive protest movement. The archived photos are used here in the interest of journalism.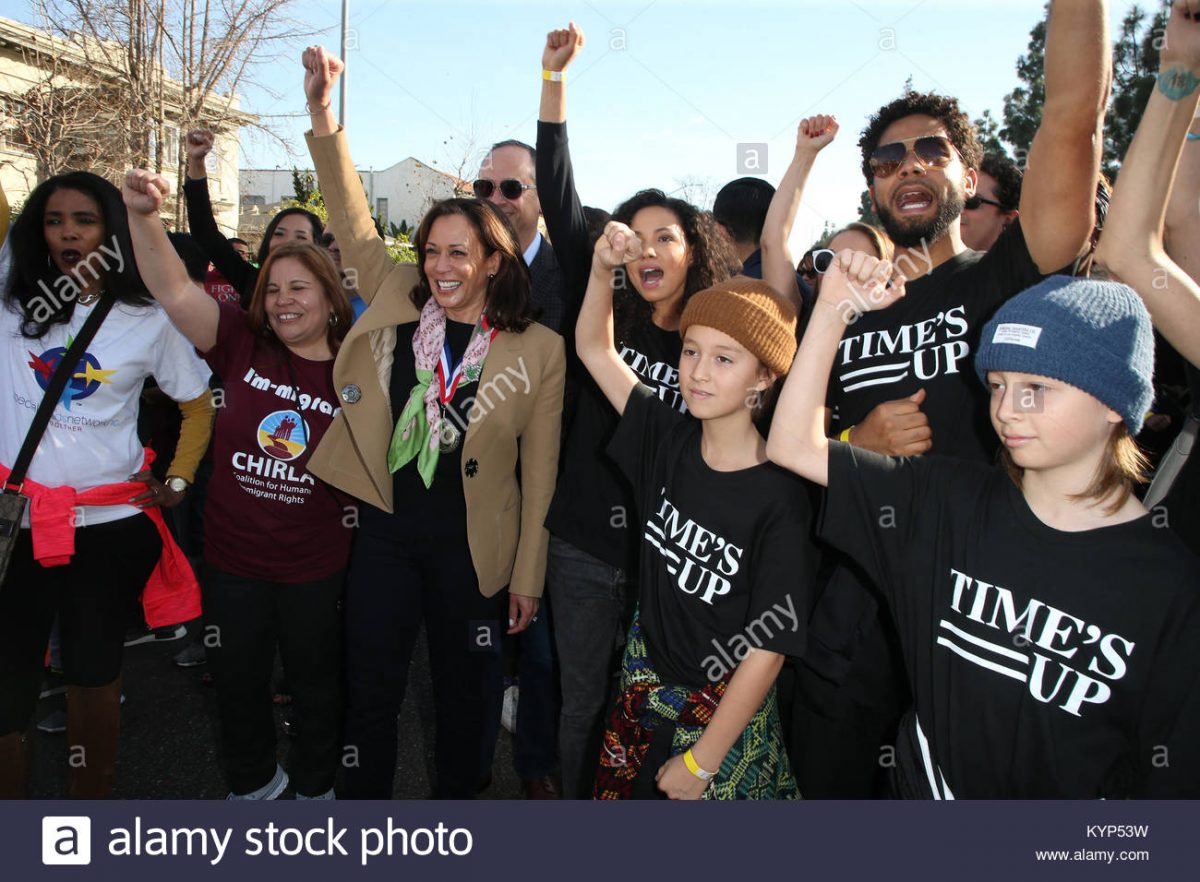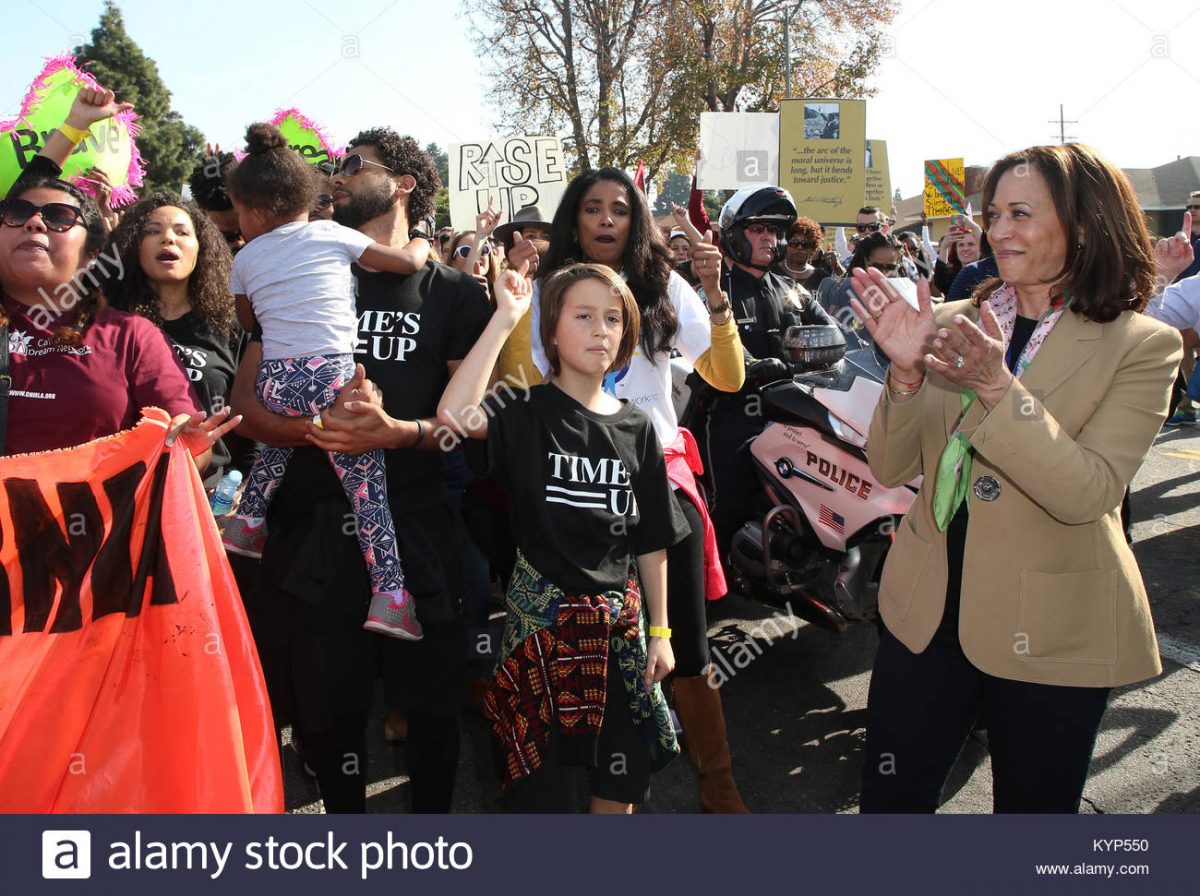 .@JussieSmollett is one of the kindest, most gentle human beings I know. I'm praying for his quick recovery.

This was an attempted modern day lynching. No one should have to fear for their life because of their sexuality or color of their skin. We must confront this hate.

— Kamala Harris (@KamalaHarris) January 29, 2019
As I reported: Cook County state's attorney Kim Foxx appointed Kamala Harris to co-chair her transition committee to office in 2016, according to Cook County records. Foxx arranged for hate hoax charges to be dropped against the Obamas' friend Jussie Smollett after Michelle Obama's former chief of staff Tina Tchen intervened in the case by texting Foxx. Foxx's spokeswoman then admitted that Foxx did not actually recuse herself in the Smollett case as Foxx's office claimed prior to the dropping of the charges.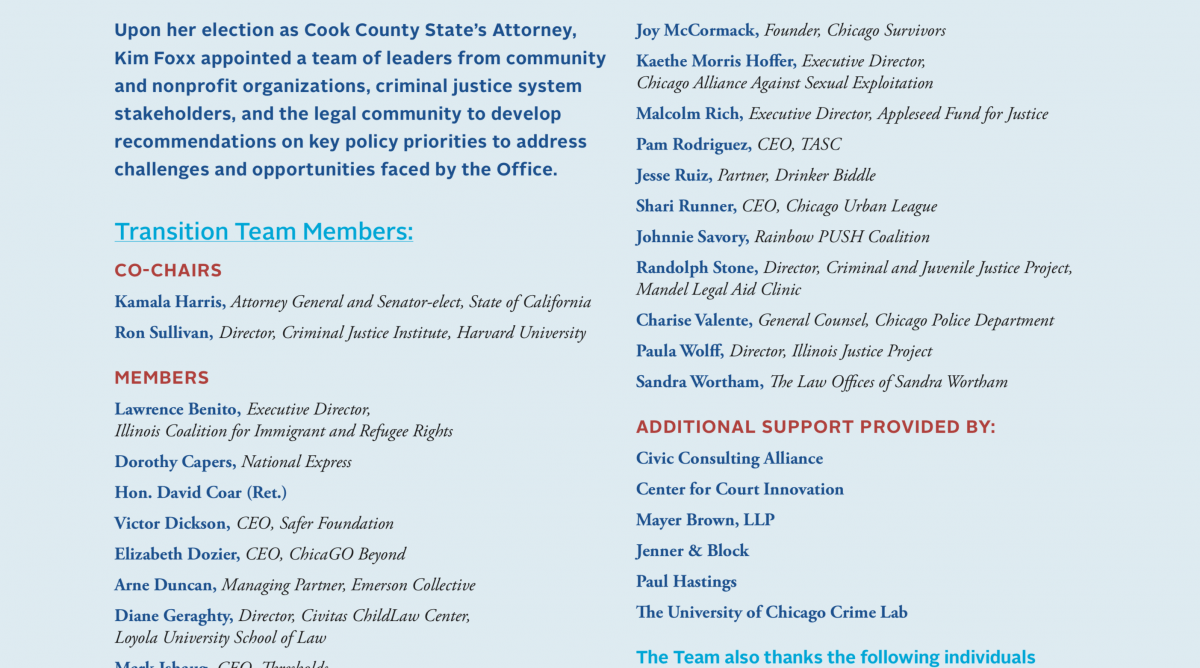 Chicago magazine reported in December: "She now counts the rapper Common and singer John Legend as friends, and a while back, when she saw the superstar U.S. senator Kamala Harris across the room at an Emily's List event and went over to introduce herself, Foxx had barely gotten a word out before Harris interrupted and said, "You're Kim Foxx! I've been watching you.'"…
Foxx also recently referred to Harris as her "mentor."
I'm so excited that @KamalaHarris has decided to run for president. I would not be where I am today without her guidance during my first run for political office, and she has continued to mentor me as I work to reform the criminal justice system in Cook County.  —KF pic.twitter.com/O241FGKKMs

— Kim Foxx (@KimFoxx) January 21, 2019
My previous article excerpt concludes