Last Updated on February 7, 2023
Israel and Communist China are using their globalist influence operations to collaborate in pushing anti-American Democrat Ruben Gallego for US Senate in Arizona, as the Epstein-funded, CCP-tied Humpty Dumpty Insitute, exposed by National File, mobilizes for 2024, and World War 3.
Far-left Democrat Rep. Ruben Gallego (AZ), a staunch voice for gun control, open borders, and war in Ukraine, announced his 2024 US Senate campaign last month. Gallego, a member of the Humpty Dumpty Institute's "Congressional Advisory Board," is just one of several lawmakers with links to the Israel and Communist China-tied influence operation who's already mobilized for the next election cycle, and who's galavanted around the world pushing for increased American involvement in the Russo-Ukrainian War.
The Epstein-funded, CCP-tied Humpty Dumpty Institute has long taken an interest in Ukraine and the war-torn region's child orphanages, partnering with a Transnistrian orphanage group to sponsor a Congressional Delegation to Ukraine in 2021, just months before the Soros-induced war in Ukraine heated up.
Along with his close uni-party ally and fellow HDI advisor Rep. Don Bacon (R-NE), Gallego co-chairs the little-known House Baltic Caucus, which for years has called for more aggressive American posturing towards Russia by way of military alliances and arms agreements with Europe's Baltic nations and Ukraine.
According to a recent Instagram post from Rep. Bacon, he and fellow HDI advisor Rep. Gallego held a meeting with the Foreign Affairs Committee Chairs of Lithuania, Poland, and Ukraine, to discuss how the global order's HDI-tied money-running and biolabs pit is "defending freedom's frontier."
"The Western allies must help them hold the line," Bacon's post went on to say, including multiple photos of he and Gallego with the Ukrainians and others.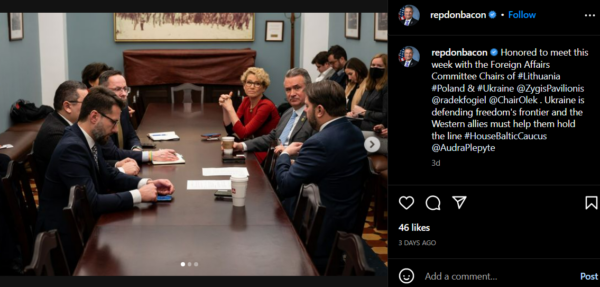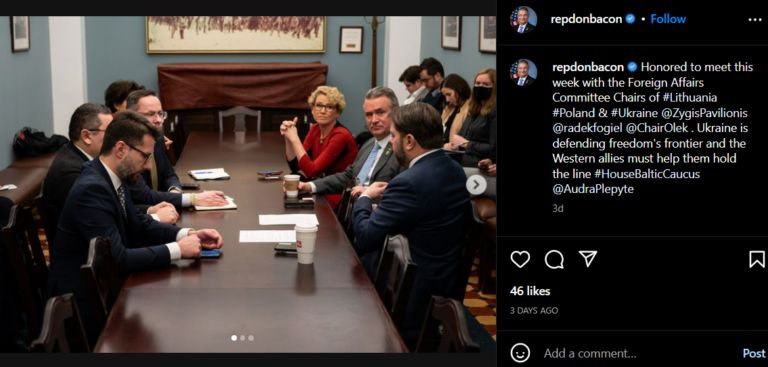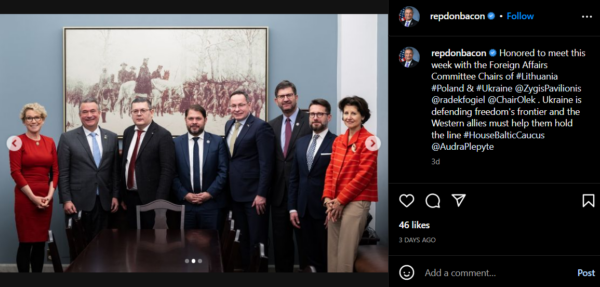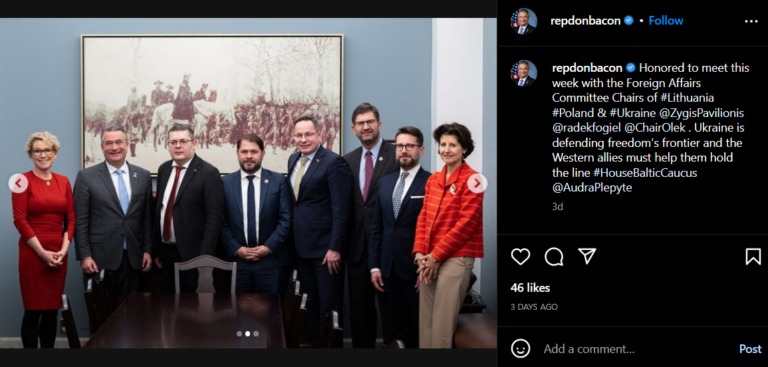 In a similar post from Gallego made seven weeks ago, he described leading a "bipartisan delegation to Ukraine," and reaffirmed his pro-war stance, writing that his "position has not changed. The US must #StandWithUkraine."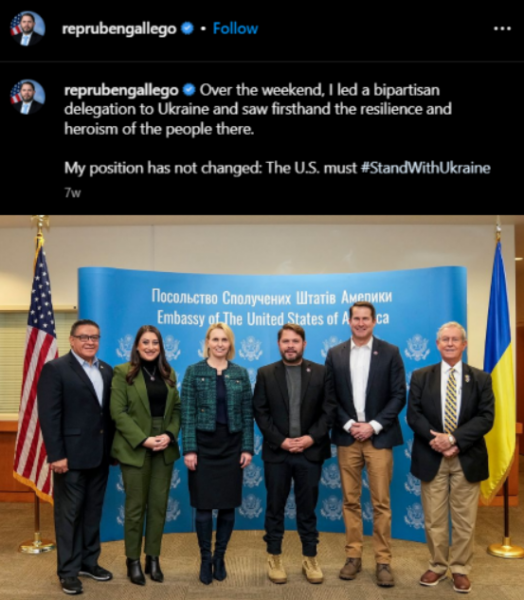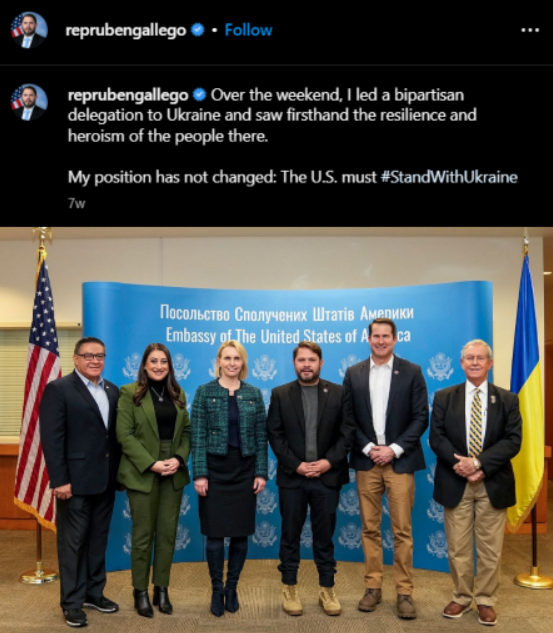 Gallego and Bacon aren't the only HDI Congressional advisors mobilizing in 2024, coinciding with the massive growth of Communist Chinese aggression and CCP-linked influence operations on the world stage.
On the Democrat side, Adam Schiff, a longtime Humpty Dumpty Institute associate who previously served as a member of the Epstein-funded, CCP-tied influence operation's Congressional Advisory Board, has announced his 2024 run for US Senate in California, while Sheila Jackson Lee, a current HDI advisor, is moving to criminalize free speech for white people. 
Among Republicans, current HDI advisor Rep. Garret Graves who, like Don Bacon, was an ardent supporter of Kevin McCarthy's speakership campaign, is reportedly mulling a run for Governor of Louisiana, as Democrat incumbent John Bel Edwards is unable to run for a third consecutive term.
Another key McCarthy speaker vote supporter, Freedom Caucus member Barry Moore, who accompanied HDI on their orphanage-tied trip to Ukraine to meet with Zelensky, refused to denounce HDI's ties to the Chinese Communist Party and its People's Liberation Army when questioned on video by National File at the US Capitol.