Last Updated on January 4, 2022
Thomson Reuters, a news outlet with links to the Central Intelligence Agency, recently ran a profile on Constitutional attorney Ivan Raiklin that incorrectly raised the possibility of the former Army Green Beret using his current military status as an Army Reserve officer to promote his election integrity efforts.
Raiklin was made aware that he would be mentioned in the story prior to its publication, telling his Telegram followers that "A MASSIVE attack/hit piece is coming about me tomorrow!!! We are over the [target]."
Reuters ran the story, with several reporters given the byline. They describe Raiklin as an "Army Reserve officer working with [General Michael] Flynn" who "is now facing an internal Army Reserve investigation over whether he violated Reserve rules against partisan political activity."
"In an election forum last month in New Hampshire, Raiklin touted his military experience – Special Forces commander, deployments battling the Taliban and the MS-13 gang – to say he has the intelligence wherewithal to find fraud. 'So I have a little bit of experience looking at threats, right?' he said," Reuters reported.
Raiklin suggested the article represents retribution for his documented involvement in the Pence Card memo published by National File.
"I guess the 'Pence Card' struck a nerve with someone. I wonder who that could be?"
Raiklin argued that Vice President Mike Pence had the legal duty to challenge electoral slates from states with credible accusations of widespread voter fraud on January 6.
Pence disagreed, ultimately paving the way for Joe Biden to enter the White House unchallenged last year.
Raiklin responded to the article via his Telegram channel after it was published.
"Several weeks ago I attended a (NON-political) election integrity event in New Hampshire on a Friday night as a private citizen, exercising my 1A by articulating some things that would hopefully educate and empower patriots to understand how to defend the US Constitution."
"I mentioned a bit about my historical bio that might shed a bit of context on why I am such a student and defender of the Constitution. In the speech, I particularly focused on how we can defend our 1st Amendment; 4th Amendment; Article II Sec 1, Clause 2; and 12th Amendment to name a few," Raiklin explained.
"In the speech I dropped some names of folks that may potentially be involved in delaying or stopping the defense of these constitutional provisions," he continued.
You can read the first portion of his full response on Telegram here.
National File reviewed footage of the event. Raiklin was introduced as a retired member of the United States Armed Forces, and did not describe himself as an active part of the military during his speech.
"He is a retired Army [Green] Beret," said the speaker who introduced him.
Raiklin then introduced himself as someone who "has served 24 years" in the military in various capacities, and "was a special forces commander."
He described these experiences as "background" that, alongside his more recent experience as a Constitutional lawyer, give him credibility as an election integrity advocate.
"Potentially, those individuals that I name are now deploying everything in their arsenal to attack my record," wrote Raiklin in his second Telegram reaction to the Reuters piece.
In his third post, Raiklin said his "speech in NH shook the entire system, as I had expected!" He wrote:
"1. The event was a New Hampshire Voter Integrity event, where I discussed the Constitution, Laws and threats to our Constitution, translation for illiterate journalists… NON-POLITICAL!
2. I introduced myself as Ivan Raiklin, thus clearly identifying myself as a private citizen
3. I was there in civilian business casual clothing, ask the photographer you deployed against me that I ridiculed, I must have spooked him so much that he couldn't see straight."
Raiklin spoke to the self-identified Reuters reporter during his speech, and later photographed him.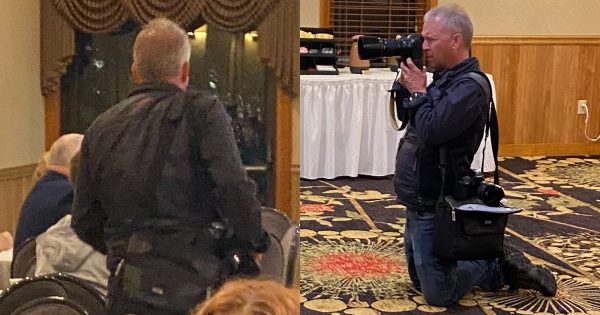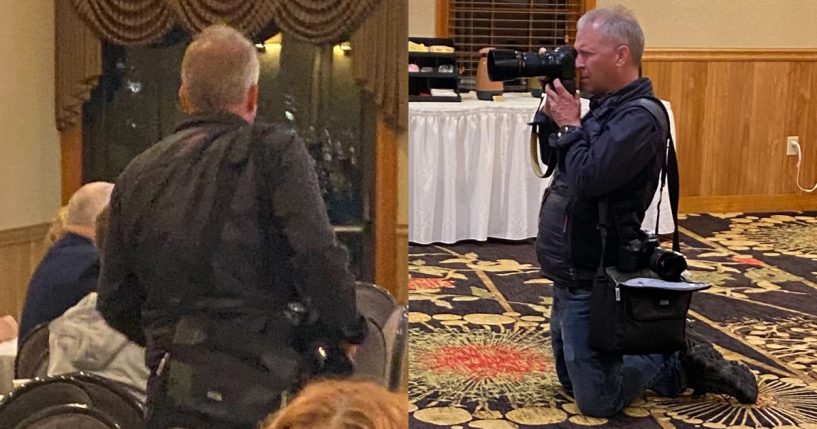 Raiklin again questioned the motives behind the article, which reported that Raiklin's command structure in the reserves was "investigating" whether his election integrity advocacy violates military policy.
"Is it a national security concern when members of Congress use foreign media to attack US Citizens and falsely smear them with poorly written and poorly researched material as a pretext to call them into a hearing?" said Raiklin.
In a separate Telegram post, Raiklin said he would gladly speak to the January 6 select committee if they were willing to hear his evidence of voter fraud in the 2020 election.