Last Updated on November 10, 2023
General Michael Flynn has endorsed J6 Patriot Derrick Evans for Congress in West Virginia, where Evans is running against incumbent Carol Miller in the 1st District's 2024 GOP Primary. Unlike Evans, who is a staunch supporter of President Trump and the America First movement, Miller has refused to publicly back the 45th President ahead of the 2024 race.
Evans, a former member of the West Virginia House of Delegates, landed the endorsement from General Flynn this week, announcing it in a post he made to X on Thursday evening, including a statement of support from the General.
"Derrick Evans has risked more than just about every American in his fight for Donald Trump, election integrity, and the America First movement," said General Flynn. "I have no doubt his loyalty and determination to wage the battle against communism's strong and evil hold on many of America's institutions will never wane."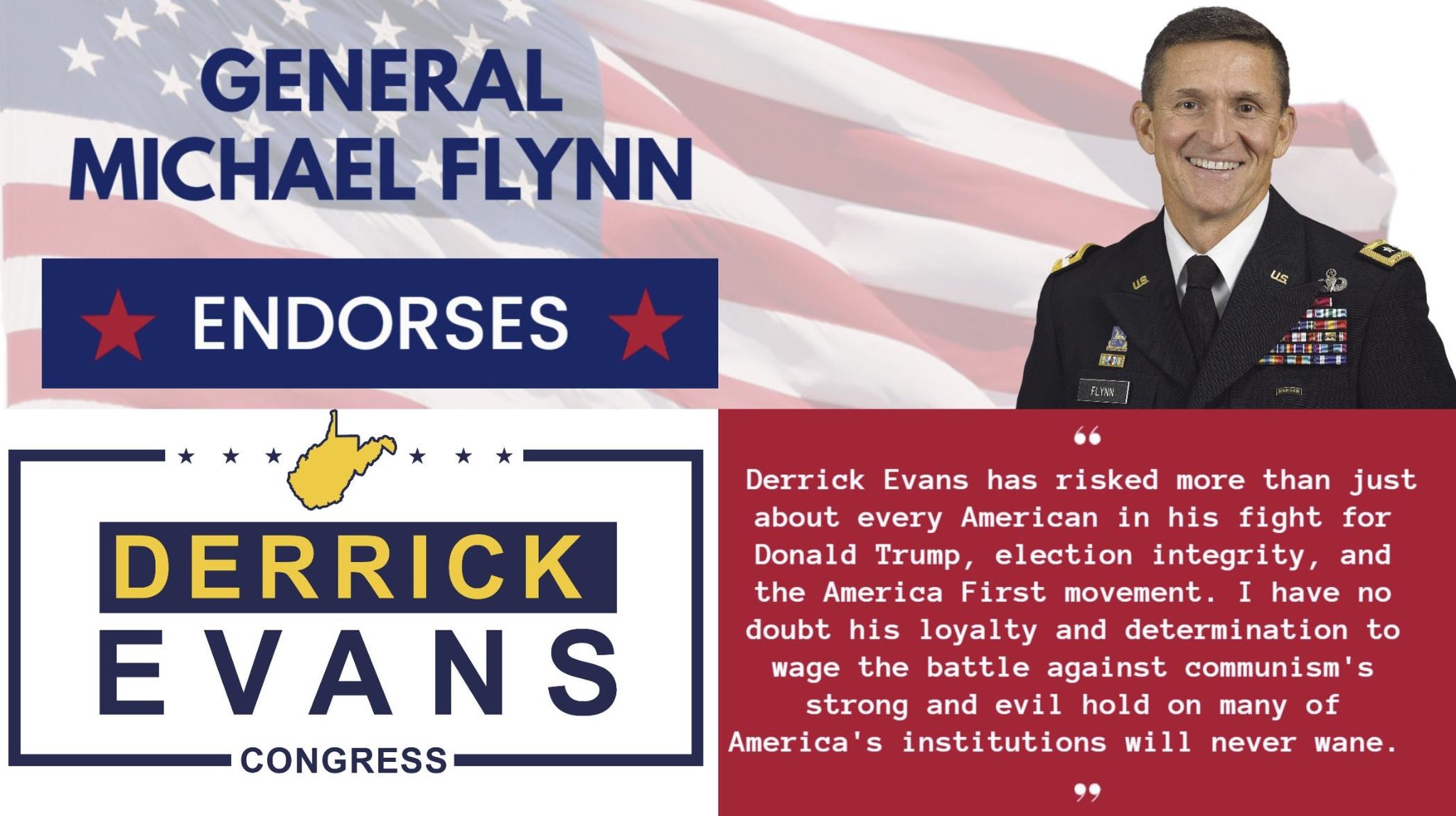 General Flynn's endorsement of Derrick Evans to be the next Congressman from West Virginia's 1st District is the second recent endorsement he's made in the Mountaineer State, having also announced that he backs America First gubernatorial candidate Mac Warner during a recent radio interview.
General Flynn has taken on a visible role in working to get America First candidates elected to higher office since his time in the Trump Administration was ended by a left-wing witch hunt and Flynn is widely considered to be a leading voice and compass for the America First movement.
As National File recently reported, General Flynn is publicly blowing the whistle on the filth that has taken full control of America's national legislature as he fights for the nation's survival. He revealed in a recent interview that members of Congress have been "compromised" by way of donor-funded "Congressional Delegations" that are actually serving as pedophilic vacations to foreign lands.