Last Updated on March 8, 2022
Former Trump staffer Jason Funes told the January 6 committee that the president was totally oblivious to any violence being planned for that day. Funes had submitted evidence and testimony to the FBI for months but says they never followed up on his claims. Funes, who worked for the Trump administration with the Department of the Interior, detailed his January 6 testimony in an interview with Telemundo.
"You would put your hands over fire, that Donald Trump did not know there was going to be violence that day?" Funes was asked by Telemundo's Cristina Londoño. "He [Trump] was ignorant to many things, and he put his confidence in these people. He's a human being and they played him," the former Trump staffer replied. "And his advisors closest to him betrayed him; and they didn't betray just him, they betrayed the nation and what it represents."
"The two people who I spoke with today do have interest in the truth of what happened, and they are discovering the truth," Funes continued. "Now we just hope that the proper committee and its congressional members put the truth in their report."
The former staffer has alleged that the violence on January 6 was orchestrated by assets of the federal government. Funes names John Sullivan, who is more widely known as "Jayden X", as an example.
Sullivan — who is the adopted son of a former U.S. Air Force general — live-streamed his entry into the Capitol building on January 6. Sullivan was one of the first to enter and also filmed the shooting of Ashli Babbitt. He later sold the footage to media outlets for $90,000 and criticized Trump, saying he wasn't there for him or the movement.
His activism did not start at the Capitol, however, as Sullivan had been involved with BLM protests in the summer of 2020. He was booted out of multiple BLM circles after being accused of being an "agent provocateur."  In response, Sullivan founded Insurgence USA, a protest group for "racial justice and police reform," and began referring to himself as "activist John." Sullivan's Twitter feed was filled with anti-Trump rhetoric and BLM ideology prior to the events at the Capitol.
"I was worried about people recognizing me and thinking that I was Antifa or, like, BLM or whatever," Sullivan told Rolling Stone shortly after the protests. "The entire time they're yelling, 'F— Antifa! F—, BLM.' I'm not saying I'm Antifa, by any means. But I definitely believe Black Lives Matter."
Funes believes that Sullivan was working with the federal government in some capacity. "John Sullivan posed as a journalist that day in order to create chaos and frame President Trump," Funes told National File. According to Funes, the FBI was not at all interested in investigating Sullivan. He submitted an FBI intake form but was told that the agency had "everything they were interested in" from him.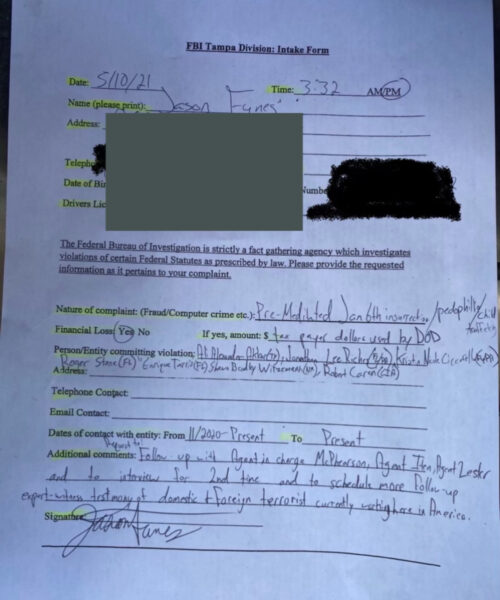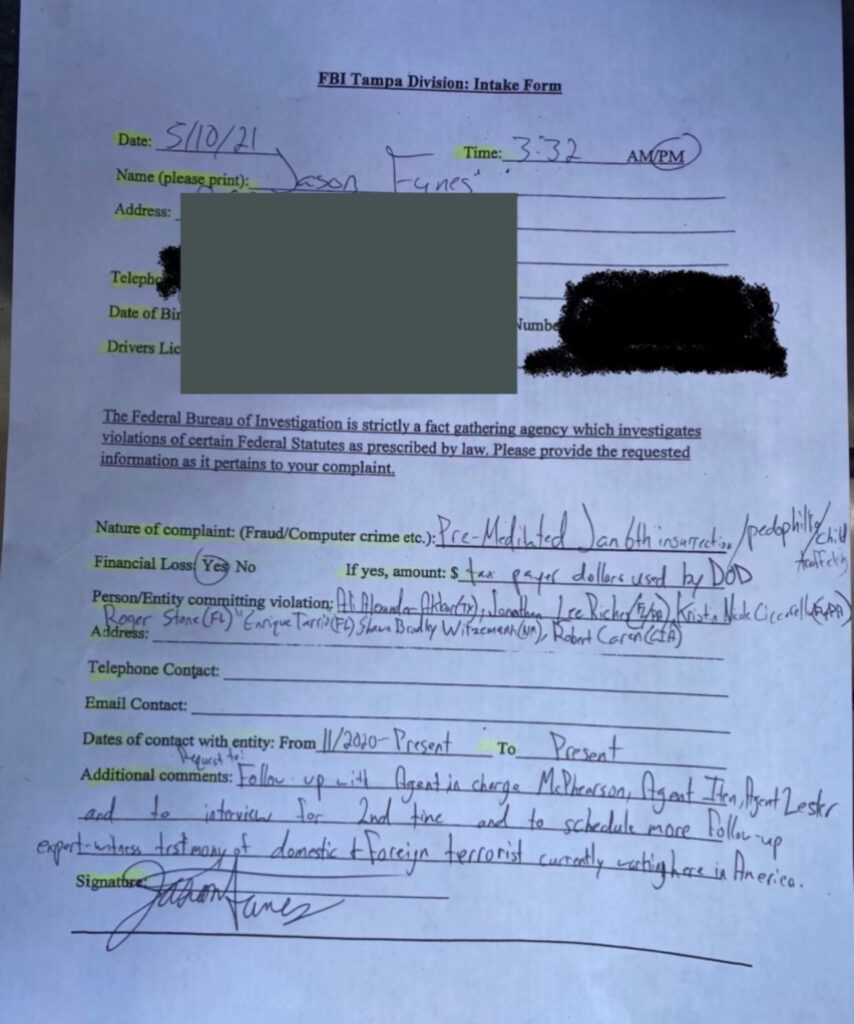 "I'm from Latin America, where people disappear or get whacked for speaking out against the government in some countries," Funes told National File. "I have information that leads me to believe people very high up in our intelligence agencies were involved in a plot to frame President Trump for the events of January 6."
Unlike several January 6 defendants who have been held without bail for months on trespassing charges, Sullivan was released on recognizance (without bail) within hours of his arrest.