Last Updated on August 13, 2019
Facebook issued a 30-day ban to Louis Huey, a prominent supporter of President Donald Trump and host of Major League Liberty, and cited a photo of Huey holding a beer and doing the OK symbol with his other hand as the offending content.
Huey received a 30-day ban from Facebook for using the OK symbol while wearing a Make America Great Again hat yesterday in what marks another absurd move from the big tech giant.
In the photo, Huey is seen holding a beer in his left hand while making the OK symbol with his right hand. Huey is also wearing a Make America Great Again hat in the photo.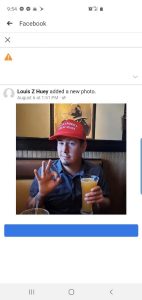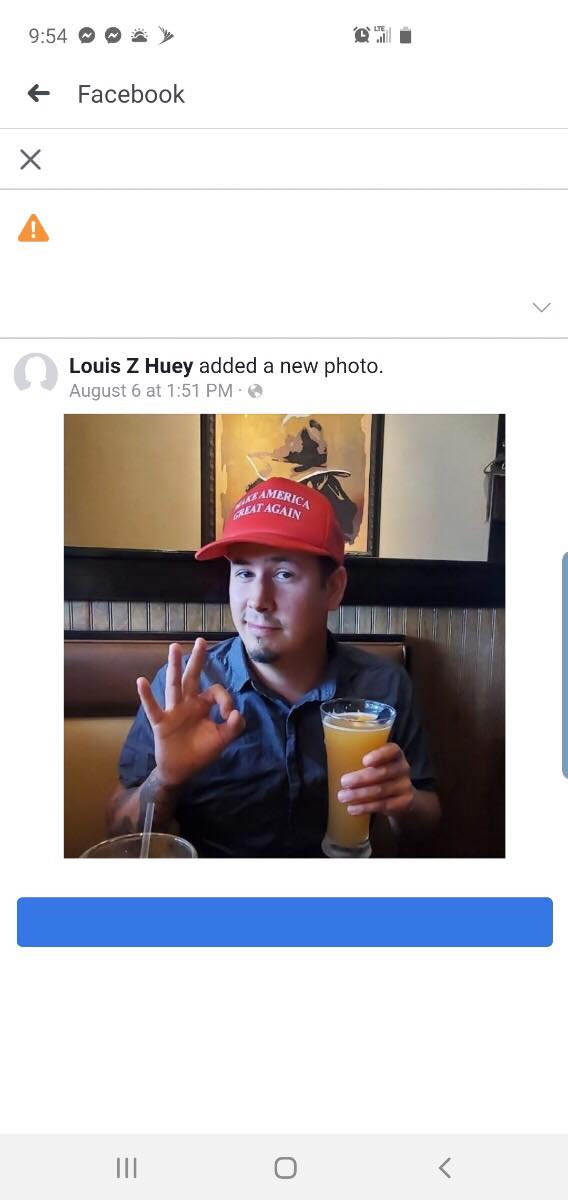 Facebook previously banned this journalist for making the same symbol while wearing a Make Frogs Straight Again hat earlier this year.
Just got banned for 30 days because I used the OK sign.

Go home, Facebook, you're drunk. pic.twitter.com/CwsuKi6agE

— Tom Pappert | McConnell is a political hack (@realTomPappert) May 15, 2019
Trump supporters have been displaying the OK hand sign ever since the Donald began his presidential campaign in 2015, primarily because Trump would use the gesture inadvertently during speeches.

The media and Silicon Valley have been panicked by the 'OK' hand sign ever since a 2017 4chan trolling campaign which set out to trick them into thinking it was secret code for white supremacy.
Facebook later reversed my ban after the story was covered by Summit News and Big League Politics.
In addition to banning Huey's personal profile, Facebook also banned the page for his podcast, Major League Liberty, after he discussed the suspicious circumstances surrounding the suicide of convicted sex offender Jeffrey Epstein.
Speaking to National File, Major League Liberty founder Louis Huey explains that they were given no example of offending content when their page was banned by Facebook, and that the group's personal profile were banned for 30 days.

"They put myself and Logan in Facebook jail on our personal accounts, and they didn't say what we did, they just said that we did something that violated community standards," said Huey. "Then they immediately banned Major League Liberty."

Huey also explained that any news articles or memes related to Epstein have been taken down from their personal Facebook profiles.

"Any memes or any news articles that weren't from CNN or MSNPC, if it was from an alternative media site, they completely took it down," said Huey. "Now they're going after my producer, who has only been working for like a week."
National File contacted Facebook for comment on this story, and did not receive an immediate response. If Facebook explains the decision, National File will update this story.