Last Updated on September 26, 2023
Ukrainians live in fear of Ukraine president Volodymyr Zelensky's regime, which is arresting people in an authoritarian manner on mere suspicion of disloyalty, a former Zelensky administration official told NATIONAL FILE.
"There are a lot of arrests in Ukraine right now. Criminal cases are being opened against teachers in schools and universities. To be arrested it is enough to speak Russian. People are intimidated," a former Zelensky administration official told NATIONAL FILE in an exclusive interview.
The tide of public opinion seems to be turning against Zelensky in the United States. Recently, Zelensky prolonged martial law, which will likely suspend upcoming parliamentary elections. Zelensky gave a cloying and tone-deaf 60 Minutes interview, and got taunted in Toronto outside of his hotel meeting with Canadian prime minister Justin Trudeau. Spirit Cooker Marina Abramovic said that Zelensky asked her to be an ambassador for Ukraine to work on schools, raising serious spiritual questions in light of Clinton-connected occultist Abramovic posing with Jacob Rothschild in front of a painting called "Satan Summoning His Legions." Indeed, National File's documentary on the Ukrainian war, starring California U.S. Senate candidate James Bradley, is entitled "Ukraine: The Devil's War" (WATCH UKRAINE: THE DEVIL'S WAR RIGHT HERE).
A former Zelensky administration official told NATIONAL FILE that "the head of the Committee on Freedom of Speech of the Supreme Council of Ukraine was arrested for criticizing Zelensky. This is important! Is it possible to imagine that an American congressman, the head of the Committee for the Protection of Freedom of Speech, was arrested in the United States for criticizing a president?"
"Can you imagine what is happening in Ukraine right now!!!! Zelensky is not afraid to arrest everyone. No proof is needed. A verbal anonymous denunciation is enough," a former Zelensky administration official told NATIONAL FILE.
The former Zelensky administration official referred to the case of Nestor Shufrych, a political leader in Ukraine who until recently headed the Committee on Freedom of Speech. Though Parliament stripped him of the chairmanship of the free speech committee days ago, Shufrych still serves on that committee. Ukraine has charged Shufrych with treason and his opposition political party has reportedly been banned, with Shufrych looking at 15 years behind bars. Clearly, Ukraine is practicing the same kind of prosecutorial politics that we see in the United States of America with the justice system's railroading of presidential frontrunner President Donald Trump. Shufrych is reportedly being held without bail.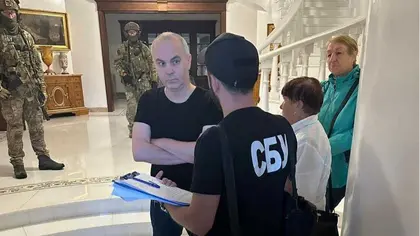 Nestor Shufrych previously got detained by Ukrainian forces back in 2022 for allegedly photographing a Kiev military checkpoint, and the Ukrainian forces made sure to harass him and give him a taste of what his life would later become in captivity.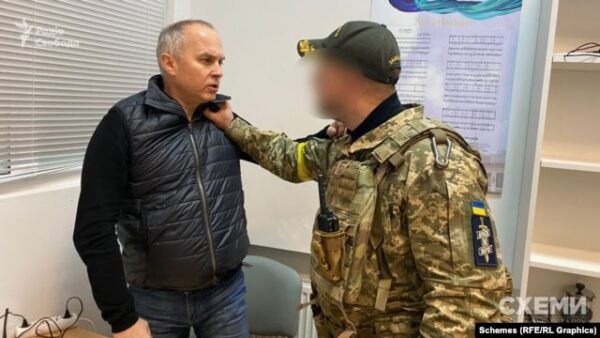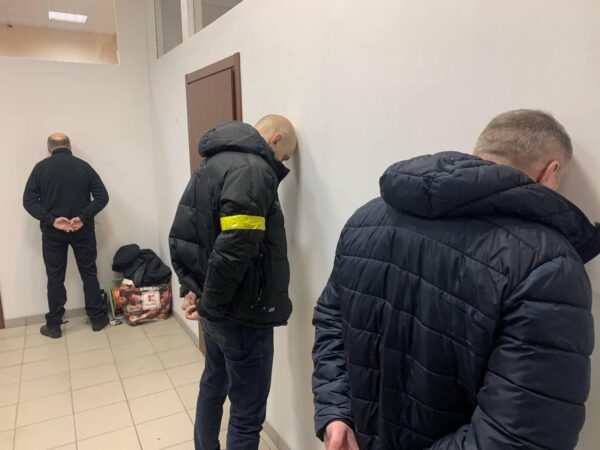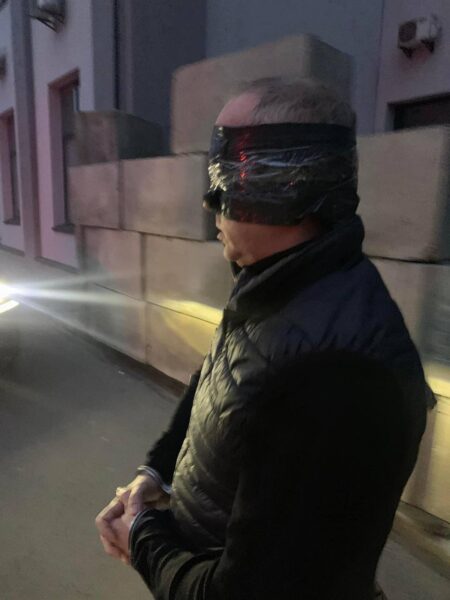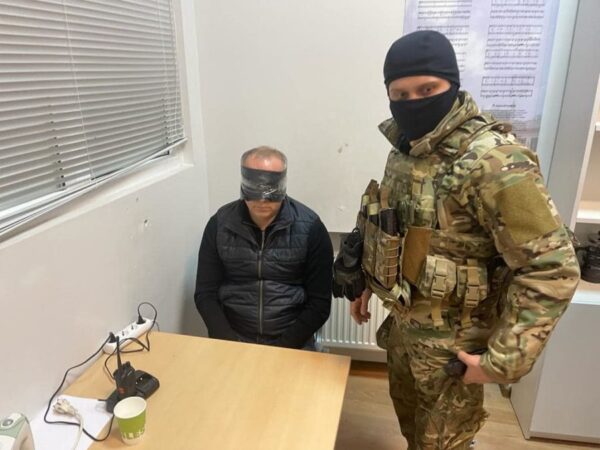 Zelensky recently traveled to Washington, D.C. to try to further pillage the American taxpayers. The Joe Biden regime wants Congress to sign off on about $24 billion in new foreign aid for Zelensky's failing Ukrainian war effort. So far, the leaders in both the Republican and Democrat parties in Washington have treated the U.S. Treasury like a big pile of gold coins for Zelensky to swim around in, Scrooge McDuck-style.
Congressman Gosar quoted from the National File article by senior reporter Patrick Howley, with Gosar tweeting, "While Zelensky and his cronies get rich fighting a war that they are evidently trying to not win, Putin and China gleefully watch the U.S. further bankrupt itself by plunging billions of dollars into a potential WW3."