Last Updated on December 3, 2021
Ruby Freeman, Wandrea "Shaye" Moss, and Protect Democracy have collaborated to sue The Gateway Pundit after the conservative news powerhouse published photos and videos that The Gateway Pundit, 45th President Donald Trump, Rudy Giuliani, and others have suggested show Freeman and Moss committing voter fraud. Georgia authorities say neither Freeman nor Moss acted inappropriately.
National File has learned Protect Democracy is run by a seasoned Democrat operative who served in the Obama administration as associate White House Counsel.
In an article on his website, The Gateway Pundit's Jim Hoft reported that "On Wednesday Georgia election operatives Ruby Freeman and her daughter Wandrea 'Shaye' Moss sued The Gateway Pundit, Jim Hoft and Joe Hoft for allegedly conducting a 'campaign of lies' against the two women that led to online and in-person harassment against the two women."
Hoft continued, "We learned this news earlier today from The New York Times, Washington Post, NBC News, Yahoo, Reuters and several others who were tipped off on the news before it went public." He added, "The organization behind the lawsuit is called Protect Democracy, a large far-left political organization."
National File has since learned that Protect Democracy was founded by Ian Bassin, a former associate White House Counsel for President Barack Obama from 2009-2011 who more recently was tapped as part of the questionably named Transition Integrity Project in preparation for the 2020 election.
The Gateway Pundit was the first publication to identify Freeman as the woman who jumped to national prominence after being featured in a presentation delivered by Giuliani. Video showed Freeman and other election workers removing ballots from concealed black cases and processing them late at night, after observers had left the facility. Soon after Freeman was identified, her daughter Moss was identified as the one of the other election workers captured in the security footage.
The website is raising funds for its legal defense via the Christian crowdfunding website Give Send Go, and has raised nearly $80,000 at the time of publication.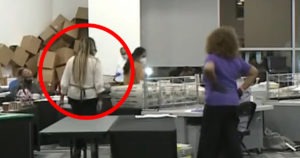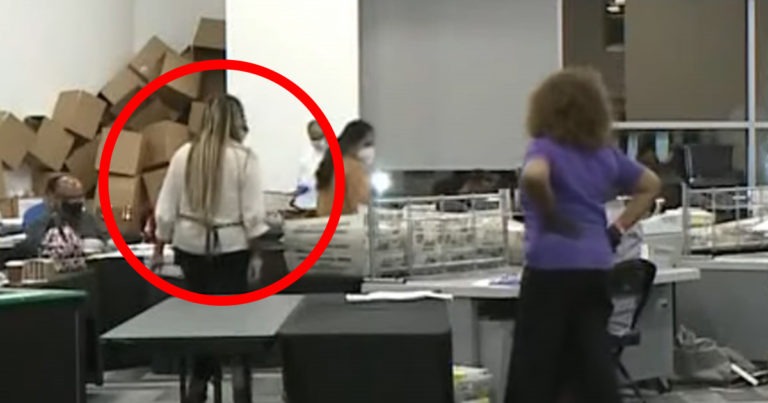 On the Protect Democracy website, and in news articles from Reuters and The New York Times, it is claimed that Moss and Freeman became subject to a months long campaign of intimidating and offensive phone calls and messages. These alleged communications were often racist, according to Moss and Freeman.
Protect Democracy describes itself as "a joint website of United to Protect Democracy and the Protect Democracy Project," one being a 501(c)(4) and one being a 501(c)(3). Both were founded in 2016 with the goal of thwarting the then-incoming Trump administration's agenda.
Ian Bassin is co-founder of both United to Protect Democracy and the Protect Democracy Project, as well as the executive director of Project Democracy.
Bassin is a Democrat operative and was an associate White House Counsel to President Obama from 2009-2011. After Obama's second term ended, Bassin became active in anti-Trump politics with the founding of United to Protect Democracy. The organization's primary aim was to thwart President Trump's agenda.
Months before Joe Biden was declared the winner amid sharp criticism in November 2020, and before it became clear that President Trump intended to contest the election in several states, Bassin was tapped to become part of the Transition Integrity Project as early as September of 2020. This group aimed to see Joe Biden installed in the White House come January 20, 2021.
Prior to this, Bassin "headed the far-left Avaaz network, founded in turn by the leftist MoveOn.org group, as well as the Truman National Security Project, which has featured lead Joe Biden policy advisor Jake Sullivan and Joe Biden's son Hunter Biden on its board," according to The National Pulse in an article written on September 14 of last year.
"The critical connection comes through President Obama's former associate White House Counsel, Ian Bassin, who heads the anti-Trump litigation efforts Protect Democracy Project and United to Protect Democracy," the publication reported:
The revelations destroy the Transition Integrity Project's central tenet: that it is a non-partisan and independent organization that simply seeks to secure the fair results of the upcoming election.

The group has previously attempted to claim that it "takes no position on how Americans should cast their votes, or on the likely winner of the upcoming election."
It is unclear why the lawsuit against The Gateway Pundit was launched more than one year after the 2020 election, however, Moss was recently set to be deposed as part of a civil lawsuit filed against Fulton County, Georgia by supporters of President Trump who maintain that credible evidence suggests the 2020 election was fraudulent.
This lawsuit and another raising similar allegations that Fulton County, Georgia mismanaged the 2020 election have been dismissed recently this year. National File understands that both have since been appealed, one to the appellate level and another to the Georgia Supreme Court.