Last Updated on June 2, 2021
Emails reveal that Anthony Fauci predicted the COVID outbreak would only be a mild pandemic on the scale of the 2009 swine flu.
The thousands of emails, obtained through a Freedom of Information Act request from Judicial Watch, show a side to Fauci that contradicts many of his previous appearances both in media and congressional investigations. One email chain from February of 2020 show that Fauci was not concerned with the new variant of COVID-19, and believed that it would be only as mild as the previous swine flu pandemic from 2009.
"Tony, New Coronavirus: saw you on national news with a dozen others at [President Trump's] table yesterday," wrote Howard Schatz to Fauci. "Seems like this new one though serious and very contagious is not as lethal (40:1?) as SARS, others," Schatz continued, asking Fauci what his "current thinking" was on the upcoming pandemic.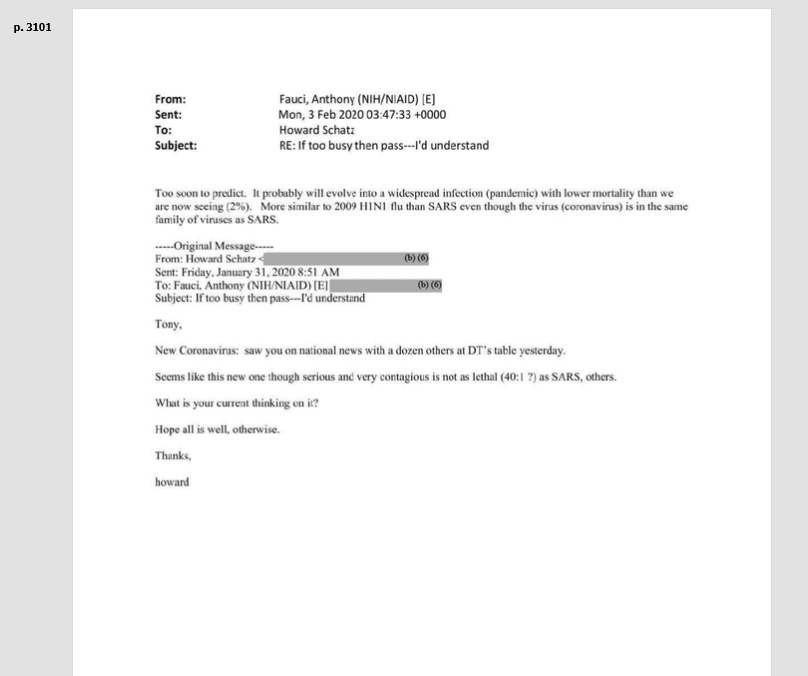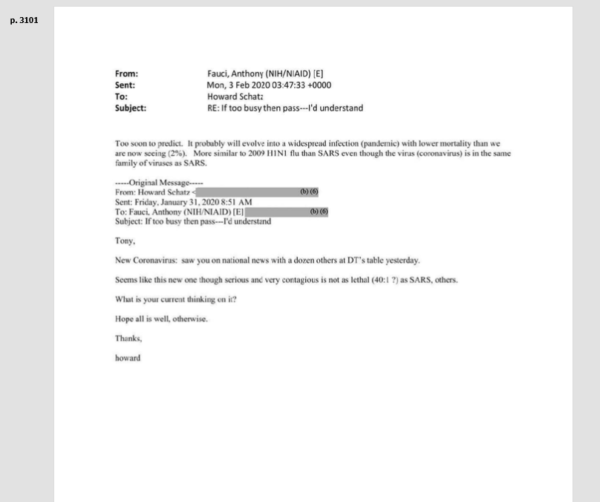 In response, Fauci declared that it was "too soon to predict" what would happen with the new COVID outbreak, but decided to give his predictions regardless. "It probably will evolve into a widespread infection (pandemic) with lower mortality than we are now seeing (2%)," Fauci said. "More similar to 2009 H1N1 flu [swine flu] than SARS even though the virus (coronavirus) is in the same family of viruses as SARS."
In separate emails from early in 2020, Fauci told a former employee of the Bill & Melinda Gates Foundation that face masks would not stop COVID-19 from being transmitted, as the virus particles were smaller than the fabric of the masks. Additionally, Fauci claimed that simple social distancing would be enough to stop the spread of COVID-19, and said that a vaccine would not be necessary to beat the virus.
Another email exchange from Fauci shows him promising to pressure then-President Trump to intimidate Florida Governor Ron DeSantis into closing gyms, bars and beaches. Fauci and another physician raged at citizens exercising their individual liberty, with Fauci saying that he screamed during television interviews "2 to 5 times per night" when he saw young people having fun.