Last Updated on October 2, 2020
The Democrat Senate candidate for North Carolina has admitted to an affair with the wife of an army veteran following National File's reporting.
Cal Cunningham, who was previously a Democrat member of the North Carolina State Senate, and now running for Senate, was caught by National File journalist Patrick Howley in an affair with Arlene Guzman Todd, a public relations strategist from California, and wife of an army veteran.
Cunningham refers to Guzman Todd in the text messages below as "historically sexy," imagines kissing her, says he has been dreaming "of our time together," and the two plan for Cunningham to make up an excuse for his family and ditch a staffer so the two can meet and, in Guzman Todd's words, "kiss a lot." Guzman Todd says she wants "a night with you" and Cunningham agrees that he wants that too. Guzman Todd says that "the only thing I want on my to do list is you" and Cunningham says that "Sounds so hot and so fun!"

Cunningham's paramour Arlene Guzman Todd has been recently listed as media director of a marijuana public relations company and has been a California State University lecturer. Arlene Guzman Todd's husband Jeremy Todd has been an active duty servicemember. Jeremy Todd was an Army Sergeant First Class who served 15 years in the U.S. Army with five combat deployments including in Iraq and Afghanistan, then studied at the University of Southern California in a determined bid to support his young family.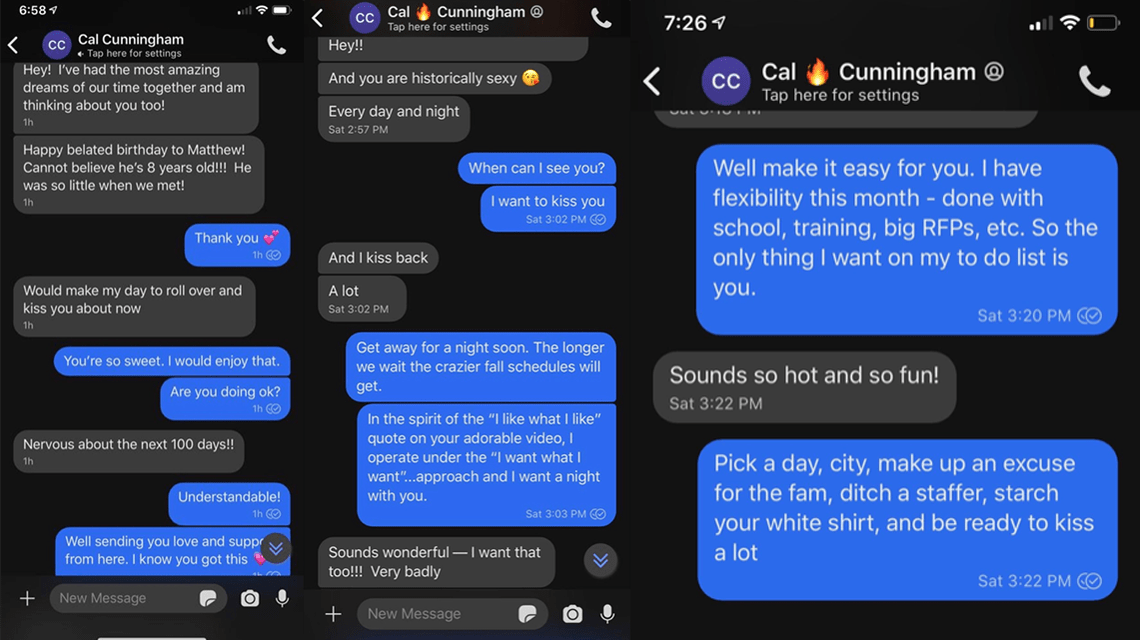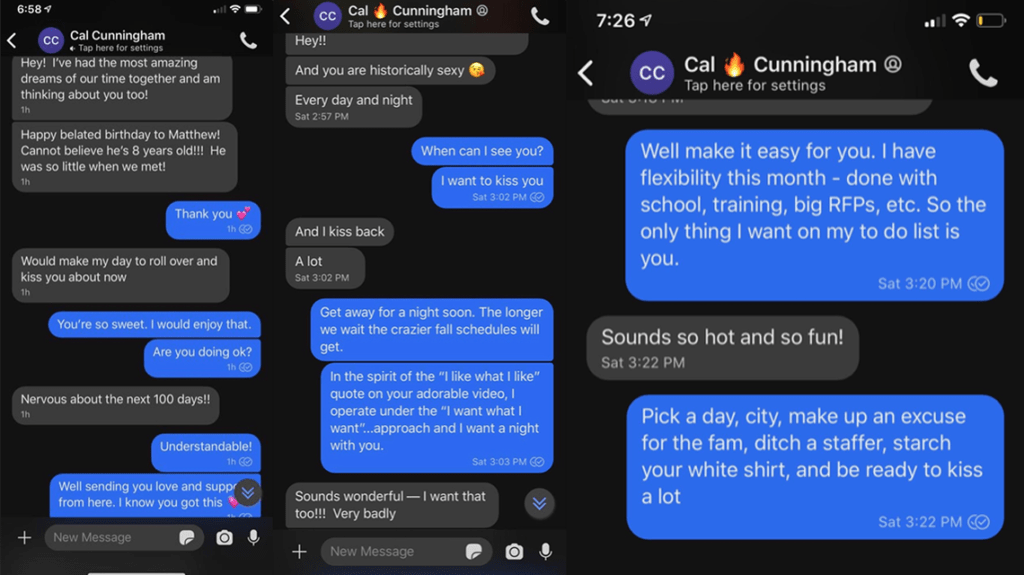 In a statement to The News & Observer, the Senate candidate admitted that the texts were legitimate. "I have hurt my family, disappointed my friends, and am deeply sorry," Cunningham said:
The first step in repairing those relationships is taking complete responsibility, which I do. I ask that my family's privacy be respected in this personal matter. I remain grateful and humbled by the ongoing support that North Carolinians have extended in this campaign, and in the remaining weeks before this election I will continue to work to earn the opportunity to fight for the people of our state."
Cunningham is not the first Democrat to be exposed by National File's Patrick Howley. In 2017, he exposed the racist past of Governor Ralph Northam, discovering photos posted on his page of his medical school yearbook of someone in blackface standing next to another man in a Ku Klux Klan costume.
National File will continue to bring you groundbreaking reporting and exclusives.