Last Updated on May 15, 2020
Democrat Washington governor Jay Inslee is drastically curtailing the freedom of his constituents, prompting national outcry against his authoritarian tactics. Now, records reveal that Inslee's daughter-in-law Emily Inslee works for the Bill and Melinda Gates Foundation, the globalist spending operation of vaccine oligarch and societal lockdown proponent Bill Gates. Inslee was forced by public outrage to retract his command that restaurants compel all diners to hand over their names and information for contact tracing purposes. Now, restaurants will compile logs of diners who volunteer their information. Citizens have filed the class-action lawsuit The People vs. Inslee to challenge Inslee's closure of "nonessential" businesses, and the case has been assigned to federal judge Benjamin Settle. Citizens celebrated the lawsuit with a rally accusing Inslee of "tyranny" in violation of the Declaration of Independence. Inslee has spoken alongside Gates, recently signed a bill governing facial recognition software that was praised by Microsoft, and is widely seen as being a Gates surrogate on issues.
https://www.facebook.com/Lisaloni/videos/10217214091208751/?d=n
Governor Jay Inslee's daughter-in-law Emily Inslee (pictured here in a family photo) works for the Bill and Melinda Gates Foundation. Emily married Governor Inslee's son Joe in 2015.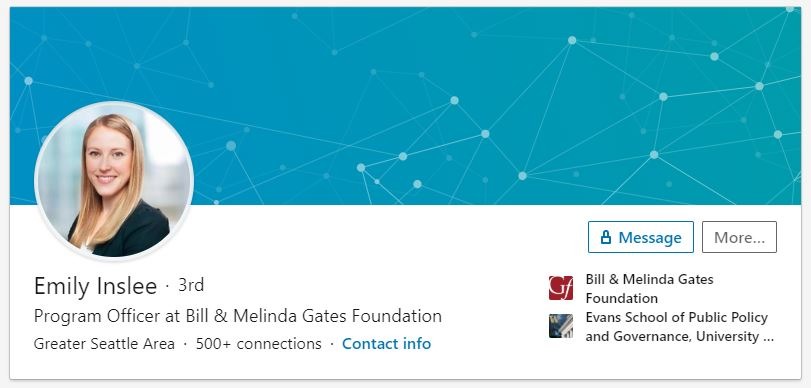 Gates, for his part, recently laughed at the economic devastation caused by the Coronavirus lockdown. Gates clearly missed a progressive lesson on checking his privilege.
https://www.youtube.com/watch?v=X8K8GJgHZSU&feature=youtu.be
In 2015, Emily Inslee shared a photograph of herself with Governor Inslee and the gubernatorial family posing for "Red Nose Day."
Happy Red Nose Day 2015! #RedNose25 pic.twitter.com/BZ8OP8qGbt

— Emily Inslee (@emily_inslee) June 1, 2015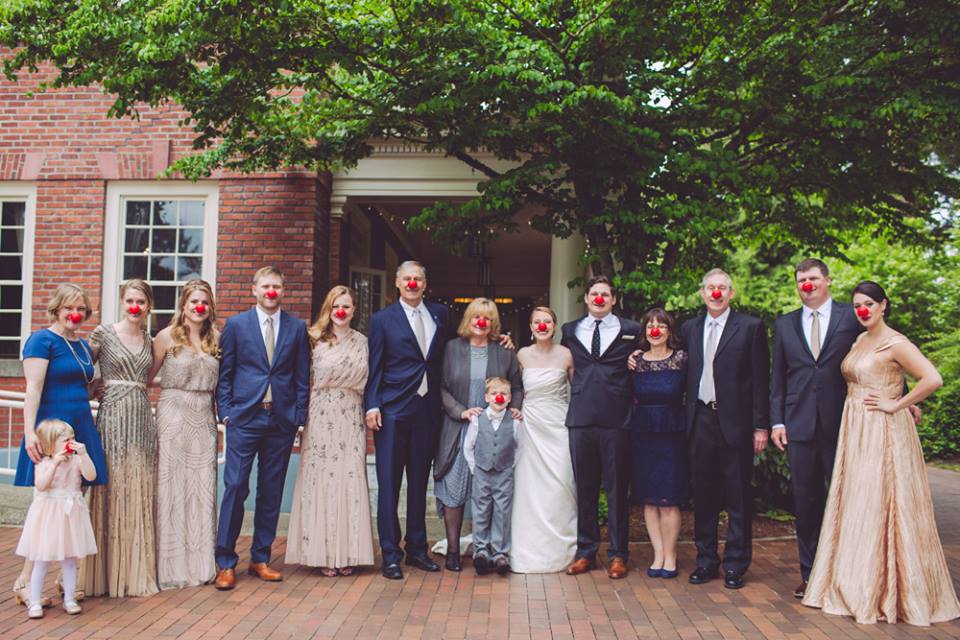 Meanwhile…
Washington state's Department of Children, Youth and Families (DCFY, also known as "CPS" for "Child Protective Services") posted a job listing for existing CPS workers to volunteer to supervise children in quarantine centers during the Coronavirus outbreak.
The job posting states: "DCYF is seeking current DCYF employees in King, Snohomish, and Benton counties to volunteer to supervise and support children and youth in Emergency Quarantine Centers. While this is a voluntary effort, you will be compensated four ranges (approximately 20%) above you current base salary while performing these duties, and return to your normal position and salary once concluded. We are looking for current DCYF Social Service Specialist 3's to care for children who are either COVID-19 positive, or who may have been exposed to COVID-19. There are three locations…"
One of the listed locations, Cedar Springs Camp, clarified that they were falsely listed by the state of Washington as a quarantine center, and they asked the state to remove them. The job posting closed on May 11.
Responding to social media uproar, the Washington state's DCYF put out a clarifying statement that the ad was only referring to children currently in the system. But their clarifying statement contradicts itself, at first stating that the quarantined children will be kids who have tested positive, and then stating that quarantined children will also be kids who may have been exposed to Coronavirus.
DCYF's clarifying statement reads: "In light of some concerns from the public regarding two recent job postings by the Washington State Department of Children, Youth, and Families (DCYF), the agency would like to clarify the intent of these job listings and address misinformation spreading as a result of the job description.
The job postings targeted current staff interested in Social Service Specialist 3 and Social Service Specialist 5 positions. The post prematurely included sites of potential locations in the community where we could house children in our legal care and authority who've tested positive for COVID-19 in the event that a placement home was not available. The facilities listed are not affiliated with DCYF and had not signed off on this job listing.
The listings have since been taken down to avoid further confusion.
In response to the COVID-19 pandemic, DCYF began internal recruitment of social service specialists to care for foster children who are either COVID-19 positive or may have been exposed to COVID-19 in the event a placement home was not available.
To clarify, those facilities that ultimately open their doors to this effort would only house State-dependent children and youth in out-of-home care who due to being COVID positive or COVID exposed do not currently have a foster home available. These facilities are for this limited scope and not considered quarantine centers or intended for the general public."