Last Updated on October 13, 2020
The State of California, under Governor Gavin Newsom (D), has authorized a contract to employ a Biden-linked Get Out The Vote organization to maximize voter turnout in that state using federal taxpayer dollars.
The office of California's Secretary of State, Alex Padilla, announced in August that it awarded a $35 million contract to SKDKnickerbocker to execute the "Vote Safe California" effort, a Get Out The Vote campaign, and to produce materials that encourage people to take part in the November election.
SKDKnickerbocker declares that it is a "Team Biden" member on its website. Additionally, Anita Dunn, it's managing director, is a senior aide for Democrat presidential nominee Joe Biden's campaign.
On its website there is a declaration n the front page that falsely accuses the President of racism, stating, "Donald Trump has been telling white Americans they should be afraid of Black and brown Americans."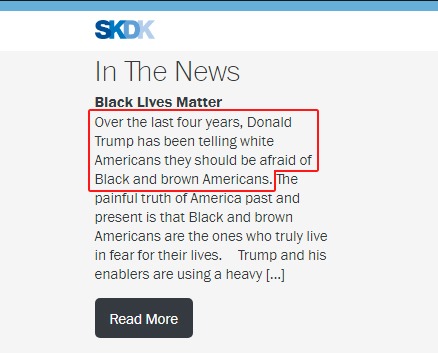 Further, the organization's contract proposal on file with the California Secretary of State's Office, specifically attack President Trump for his stance on the vulnerability of mail-in ballots, saying, "The President and his allies, including those in certain corners of the media, continually repeat false claims that voting by mail is uniquely susceptible to fraud…It's not, and we need to make that clear."
There has been a plethora of news reports that prove SKDKnickerbocker's claim to mail-in voting being secure false, with instances of mishandled ballots in Wisconsin, Pennsylvania, the Carolina's, New York and Virginia.
A spokeswoman for California Secretary of State Padilla stated in August that the contract with SKDKnickerbocker "is a nonpartisan effort."
Rep. James Comer (R-KY), ranking member of the House Committee on Oversight & Reform, along with Reps. Rodney Davis (R-IL), and Jody Hice (R-GA), penned a letter to Patricia Layfield, the Inspector General of the US Election Assistance Commission, which noted, in part, "Documents…appear to show that the California Secretary of State's Office is attempting to use Help America Vote Act (HAVA) grant money from the CARES Act to fund the contract. If true, this is a violation of law."