Last Updated on January 8, 2021
President Trump tweeted on his @POTUS account that he is "negotiating with various other sites" after his ban from Twitter. The tweets were swiftly removed.
In a series of four tweets from the official @POTUS government Twitter account, the President broke his silence following the ban of his personal @realDonaldTrump account this evening.
The first tweet from the POTUS account following President Trump's Twitter ban received well over 10 thousands retweets, and over 16 thousand likes, with supporters of the President backing his message. However, within three minutes of posting the Twitter thread, it was removed.
"As I have been saying for a long time, Twitter has gone further and further in banning free speech, and tonight, Twitter employees have coordinated with the Democrats and the Radical Left in removing my account from their platform, to silence me – and YOU, the 75,000,000 patriots who voted for me," the President wrote:
Twitter may be a private company, but without the government's gift of Section 230 they would not exist for long. I predicted this would happen. We have been negotiating with various other sites, and will have a big announcement soon, while we also look at the possibilities of building out our own platform in the near future. We will not be SILENCED! Twitter is not about FREE SPEECH. They are all about promoting a Radical Left platform where some of the most vicious people in the world are allowed to speak freely. STAY TUNED!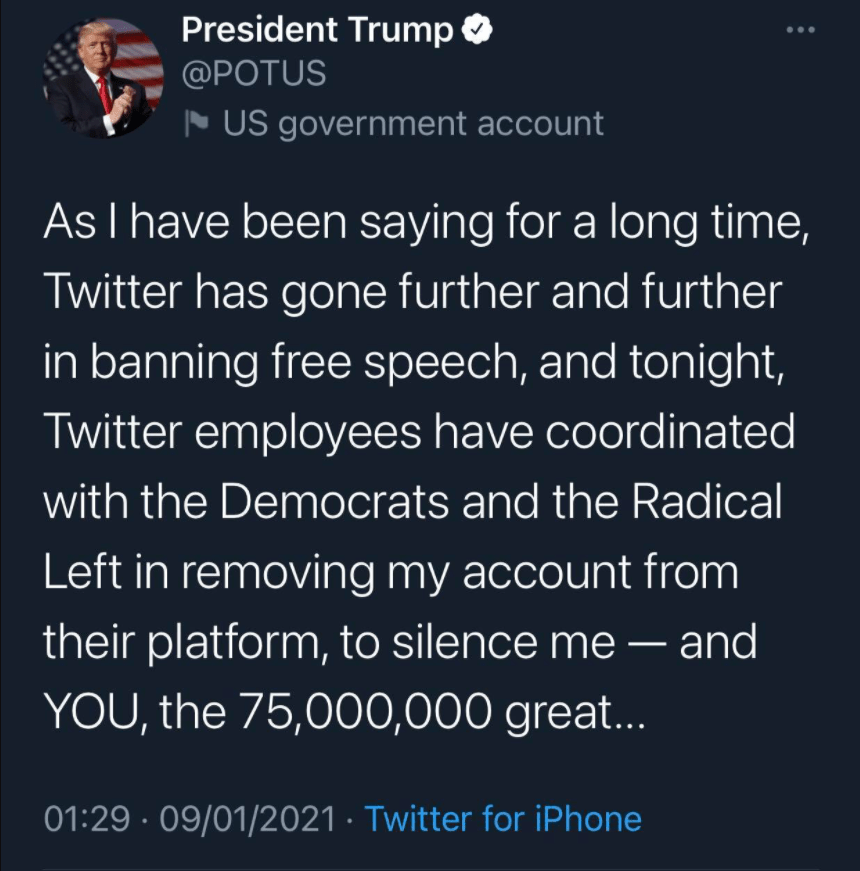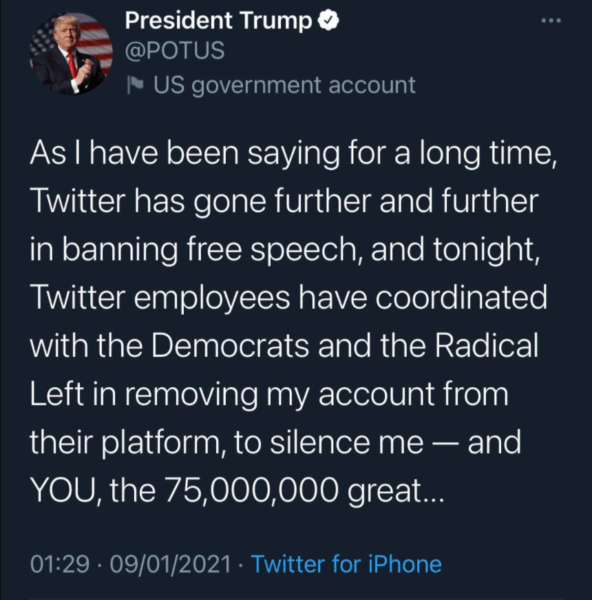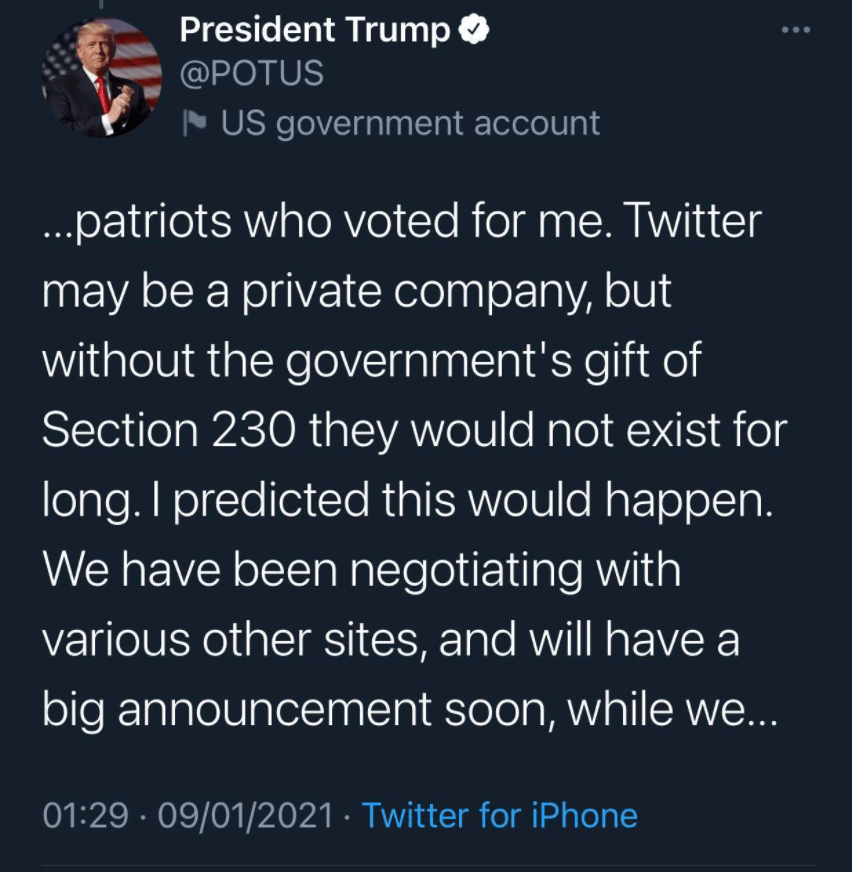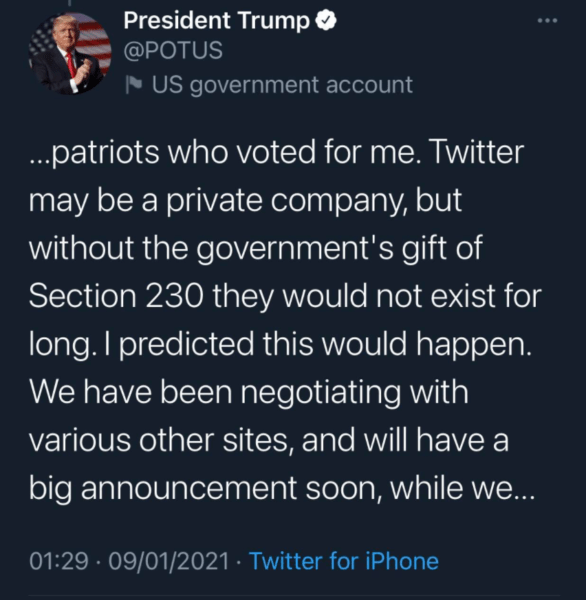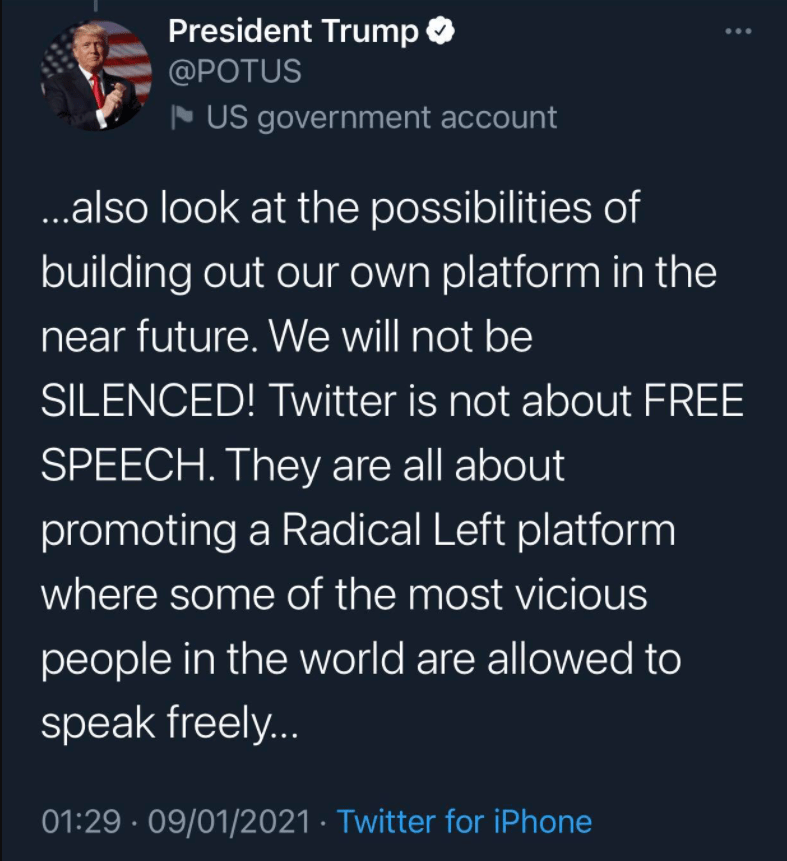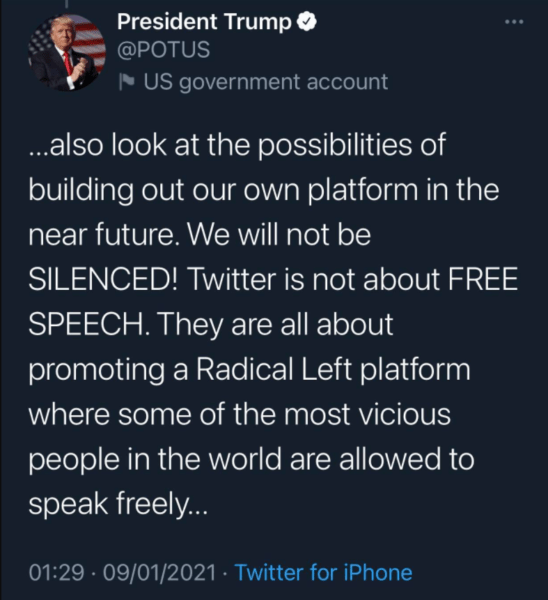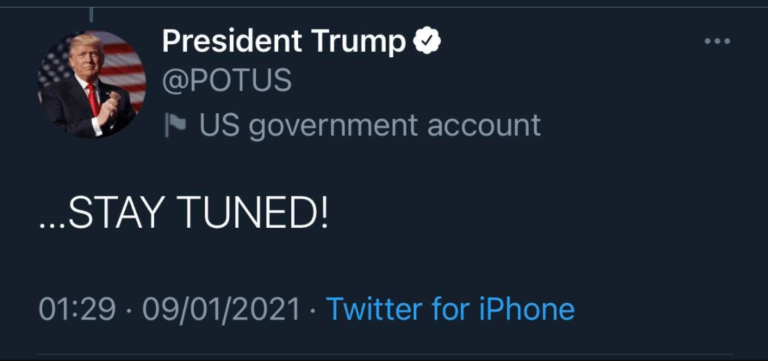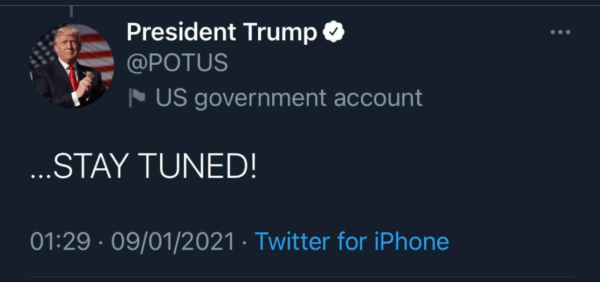 https://twitter.com/JackHadders/status/1347719254825689089
The statement from the President regarding "negotiations with other sites" confirms a National File report from earlier this week, where Andrew Gorba, the head of the alternative social media platform Gab, said that he was in contact with President Trump's team.
"I'm going to be upfront with you: I am in the process of connecting with President Trump's team as we speak," wrote Torba in a message posted to his website. "The President's Gab account is already reserved with hundreds of thousands of followers. We need to massively expand our server capacity and very quickly."
Both Gab and fellow Alt Tech giant Parler, faced massive outages this evening after followers of the President flocked to their platform after his permanent Twitter ban. Parler has also been taken off the Google Play store, and Apple is threatening to remove them from their store as well.