Last Updated on June 4, 2021
President Donald Trump has issued a response after Facebook decided to suspend his ability to use the platform for an entire two years, backdated to January 6, slamming Facebook and its CEO, Mark Zuckerberg, for the decision.
As National File reported earlier today, Facebook's Nick Clegg announced, "Given the gravity of the circumstances that led to Mr. Trump's suspension, we believe his actions constituted a severe violation of our rules which merit the highest penalty available under the new enforcement protocols," Clegg added, "We are suspending his accounts for two years, effective from the date of the initial suspension on January 7 this year."
President Trump issued two responses, first writing that, "Facebook's ruling is an insult to the record-setting 75M people, plus many others, who voted for us in the 2020 Rigged Presidential Election. They shouldn't be allowed to get away with this censoring and silencing, and ultimately, we will win. Our Country can't take this abuse anymore!"
In a second response, President Trump all but confirmed a third run for the White House, and warned that Zuckerberg will not receive the type of informal and familiar treatment he did during President Trump's first administration. President Trump wrote, "Next time I'm in the White House there will be no more dinners, at his request, with Mark Zuckerberg and his wife. It will be all business!"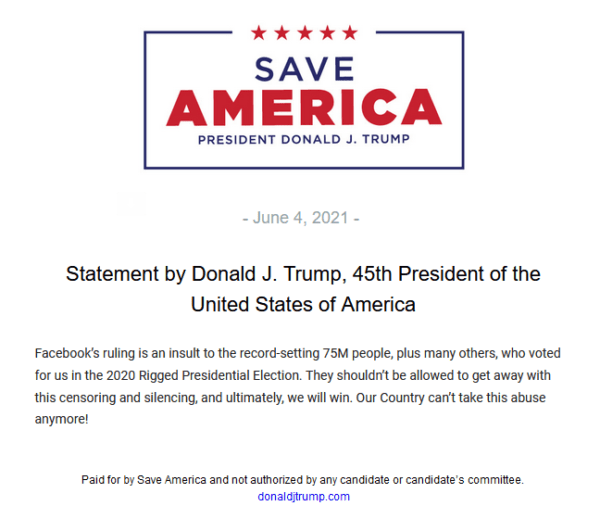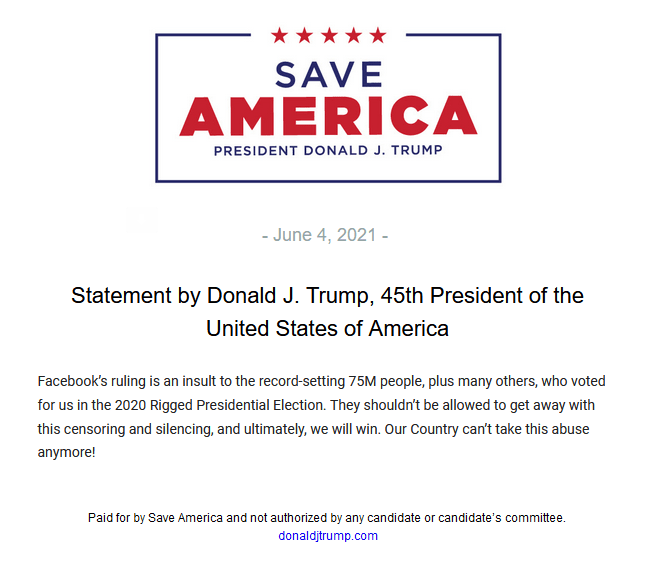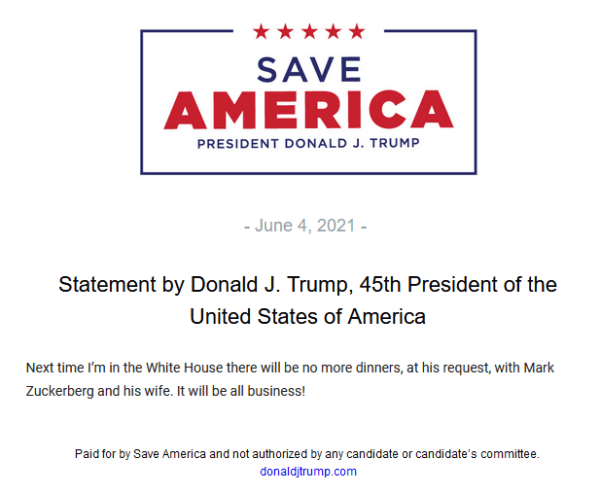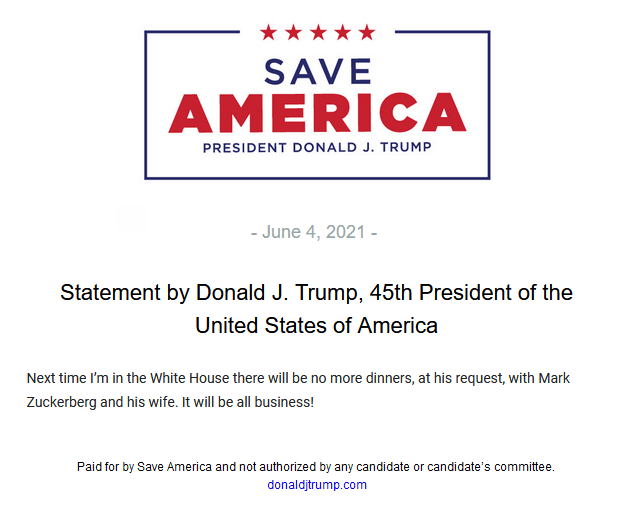 Facebook was recently under fire for censoring media reports about former Black Lives Matter leader Patrisse Cullors' collection of mansions. Facebook punished users for posting a link to the New York Post article revealing Cullors' ownership of the mansion collection, and later prevented users from linking to the New York Post article entirely. Soon after, it was revealed that Facebook's co-founder gave millions of dollars to Cullors' foundation before the public knew she was using the money to buy a series of mansions for herself.