Last Updated on December 8, 2022
The Twitter accounts belonging to America First Patriots Roger Stone and Laura Loomer have been reinstated to the platform, their first appearances since 2017 and 2018 respectively, when each was booted by left-wing censors.
Roger Stone's famous @RogerJStoneJr handle, which was among the first patriotic accounts banned as part of the left's massive effort to silence Americans, reappeared on Twitter Wednesday, with the legendary advisor to President Trump announcing that "the bird is free" in his first post to the platform since 2017.
"I am gratified for the reinstatement of my account on Twitter and am grateful to @ElonMusk for his commitment to fairness and free speech," Stone wrote in a subsequent post.
"God Bless America and thank you, Jesus."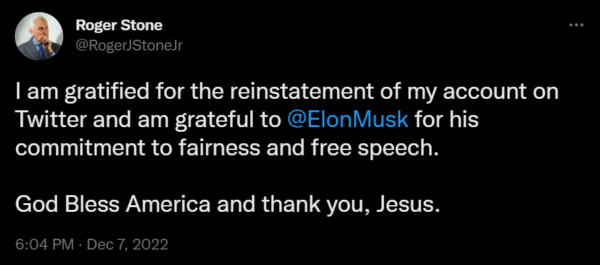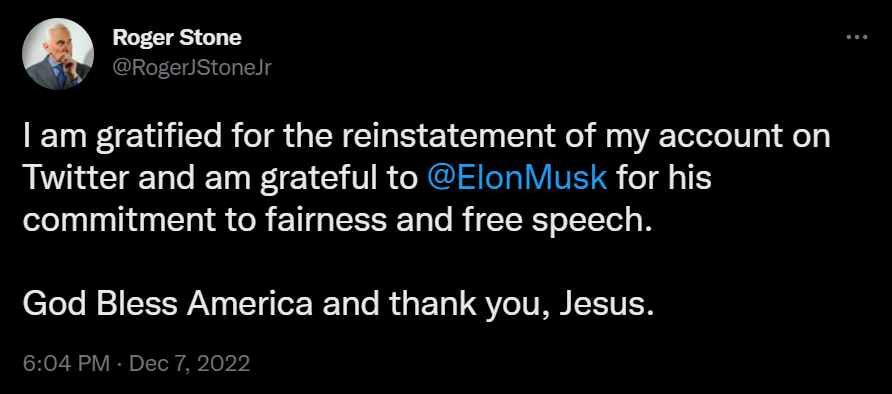 Hours after Roger Stone's return to Twitter, on Thursday morning, the account of America First activist and free speech icon Laura Loomer, who once chained herself to Twitter's HQ as part of a free speech demonstration, also resurfaced, her @LauraLoomer handle having been officially reinstated.
"After getting BANNED on Twitter in 2018, and being digitally exterminated on nearly every other social media site, payment processor, Uber, Lyft, Uber Eats, & my own bank, I'M BACK!!!!!" Loomer wrote in her first tweet since 2018.
"@ElonMusk has finally unchained me from the doors of Twitter HQ!" she went on, attaching a photograph of her legendary protest outside of then-anti-speech Twitter's HQ.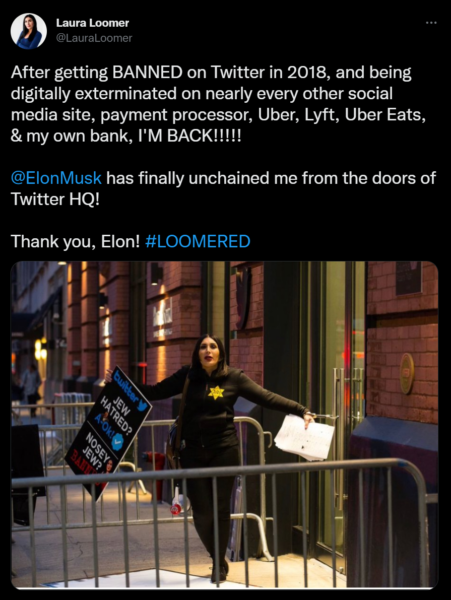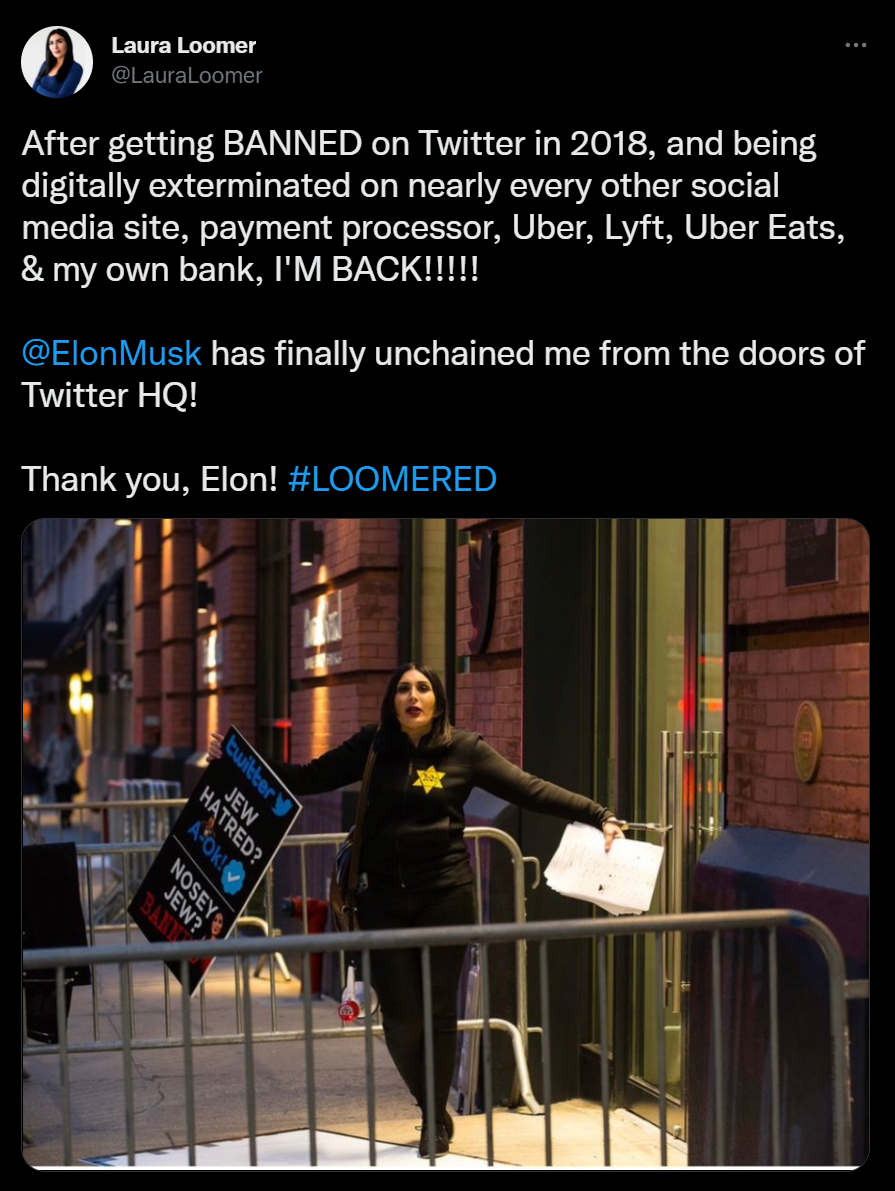 Two of America's most effective conservative patriots, Roger Stone and Laura Loomer were banned early on in Twitter's war on free speech.
And it's not just the left that's launched attacks against them.
Loomer is seen as such a threat to the uni-party political establishment, that GOP hacks like Kevin McCarthy used corrupt FTX crypto money to attack her 2022 congressional campaign, and now Loomer has put herself at the forefront of exposing the phonies within the GOP.
This story is developing. Stick with National File for updates as they become available, and for more news coming out of the Twitter-sphere.