Last Updated on June 12, 2021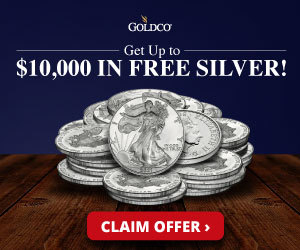 According to video obtained by Newsmax TV's Sean Spicer, Vice President Kamala Harris made an unannounced stop through downtown Washington, D.C., where she was confronted by members of the public who once again asked when the embattled vice president would visit the southern border.
In the grainy video, a woman clearly yells, "When are you going to the border" only for police to push the crowd back. A man can be heard repeatedly yelling, "When are you going to the border" throughout the short video. According to Spicer, Harris was making an "unannounced stop" with her husband when the confrontation occurred.
BREAKING/Exclusive – @vp @KamalaHarris makes unannounced stop with @SecondGentleman in downtown DC and gets asked when she will visit the border.

WATCH —> pic.twitter.com/sm0wyryxZk

— Sean Spicer (@seanspicer) June 12, 2021
Harris has repeatedly laughed off questions about when she would visit the southern border. She was first asked by a reporter on a runway, and she began laughing hysterically after saying she would not be visiting the border that day. Since then, it has become a frequent subject of discussion for pundits, and Harris is reportedly receiving media training to prevent similar embarrassments for the struggling Biden administration in the future.
On June 8, left wing reporter Lester Holt pushed Harris for an answer on the border question. Initially, Harris attempted to demure, by saying the Biden administration has repeatedly been to the border, but using the phrase "we" throughout her response. Holt rebutted that Harris herself has not been to the border, which prompted more seemingly nervous laughter from Harris, who then said, And I haven't been to Europe, I mean, I don't understand the point that you're making. I'm not discounting the importance of the border."

Then, yesterday, Harris was asked about the border yet again, this time by a Univision reporter. When first asked, Harris again attempted to dodge the question by telling the reporter, "I've said I'm going to the border." When Univision's Ilia Calderon responded, "When are you going to the broder, Vice President," Harris began to erupt by shouting, "I'm not finished! I've said I'm going to the border. And also if we are going to deal with the problems at the border, we have to deal with the problems that cause people to go to the border, to flee to the border."