Last Updated on March 31, 2021
As Current Revolt reported on Wednesday, Republican Party Party of Texas Chairman Allen West has made an account on Gab.com, striking a severe blow to establishment Texas republicans such as Governor Greg Abbott and state GOP vice chairwoman Cat Parks.
Abbott smeared Gab as an "anti-Semitic platform" earlier this month, and Parks pushed to have the state's GOP account removed from Gab.
"Anyone who knows me, knows I support our constitutional rights, including that of Free Speech," West posted on Gab this Wednesday.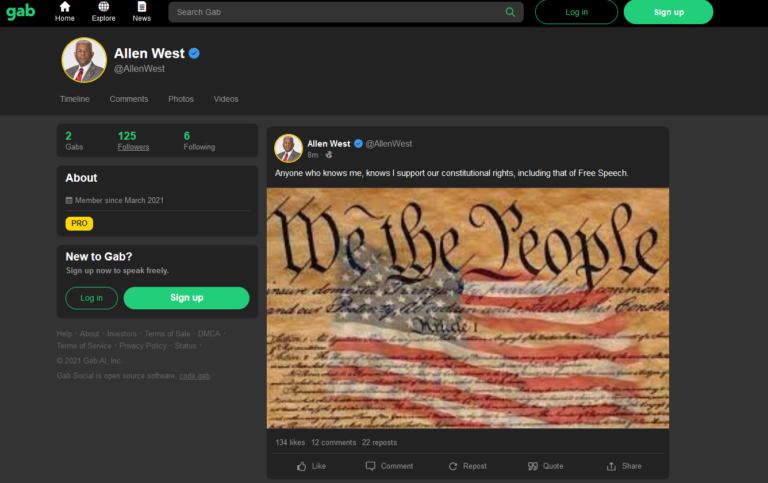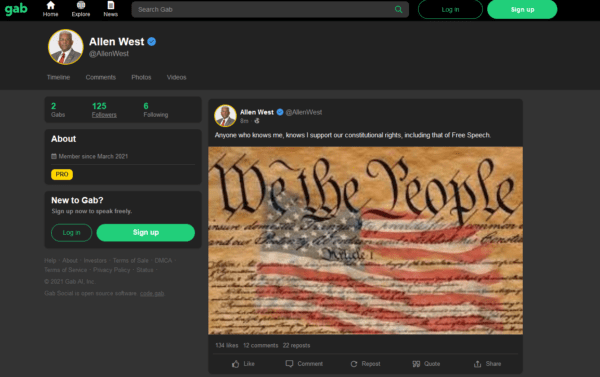 This is notable considering 35 members of the Texas SREC voted to remove the GOP Gab account. Some are claiming the vote was rushed through, and members didn't know what they were voting on. Others have expressed disdain for white, right-wing Christians, and prefer the party support only leftist companies while using the Gab issue to push a larger agenda aimed at de-Trumpifying the Party.
West's move to Gab comes just a few hours after the news broke that no new footage or posts that show President Trump speaking will be allowed on Facebook or Instagram.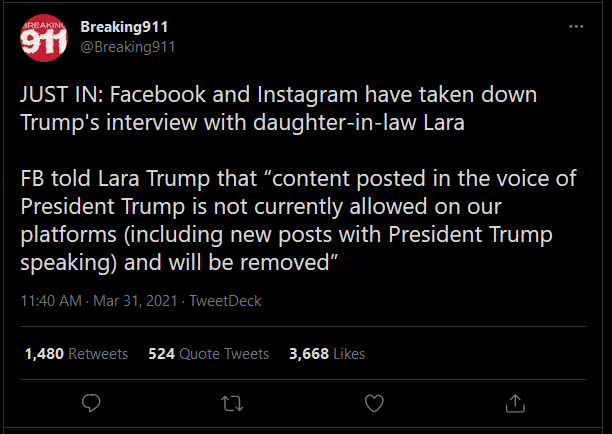 Critics have pointed out the apparent hypocrisy of Cat Parks and Greg Abbott pushing to smear and belittle Gab, while being copacetic with social media giants Facebook and Twitter completely unpersoning President Trump and other conservatives.
Below are the names of the Texas SREC members who voted to remove the Texas GOP account from Gab.
Rhonda Anderson
Charles Blankenship
Janis Holt
David Covey
Jo' Miller
Bill Fairbrother
Margaret Whitt
Steve Atwell
Susan Wright
Dawn Elliott
Roy Morales
Olga Lasher
Fernando Trevino
Matthew Patrick
Becky Green
Sean Cheben
Edee Sinclair
Joe Walz
Alma Arredondo-Lynch
Grace Jones
Carmen Calderone
Terry Harper
Jon Ker
Ruth Cremin
Jack Barcroft
Kris Coons
Mark Dorazio
Morgan Graham
Carlos Cascos
Robin Hayes
Steve Evans
Robyn Cooper
Britton Brooks