Last Updated on July 15, 2020
A German man has been dubbed the "Forest Rambo" after successfully disarming four police officers sent to seize his firearms and hunting equipment and separate him from his beloved innawoods lifestyle, and has successfully eluded some 1,500 police over the course of a massive three-day manhunt as of Tuesday afternoon.
Yves Rauch, 31, has been described as a lover of the outdoors with extensive survival skills and knowledge of the Black Forest, who was visited by four police officers after residents reported him as a "suspicious" man carrying a bow and arrow.
Rausch was friendly and cooperative with the police at first, before producing a pistol and forcing the quartet of officers to hand over their weapons. He then absconded into the forest with his bow and arrow, spear, and gun, as well as the four new firearms he had purloined from the police.
Over the course of the three days since his daring escape, Rausch has evaded a 1,500 plus officer manhunt in the Black Forest, embarrassing the police and gaining folk hero status in the German tabloids as "Forest Rambo."
Rausch has been described as "polite, friendly, and pleasant," but is nonetheless known to be an eccentric character, wearing a heavy black coat in the sweltering heat and outfitting himself with military fatigues, tactical vest, gas mask, and night vision goggles.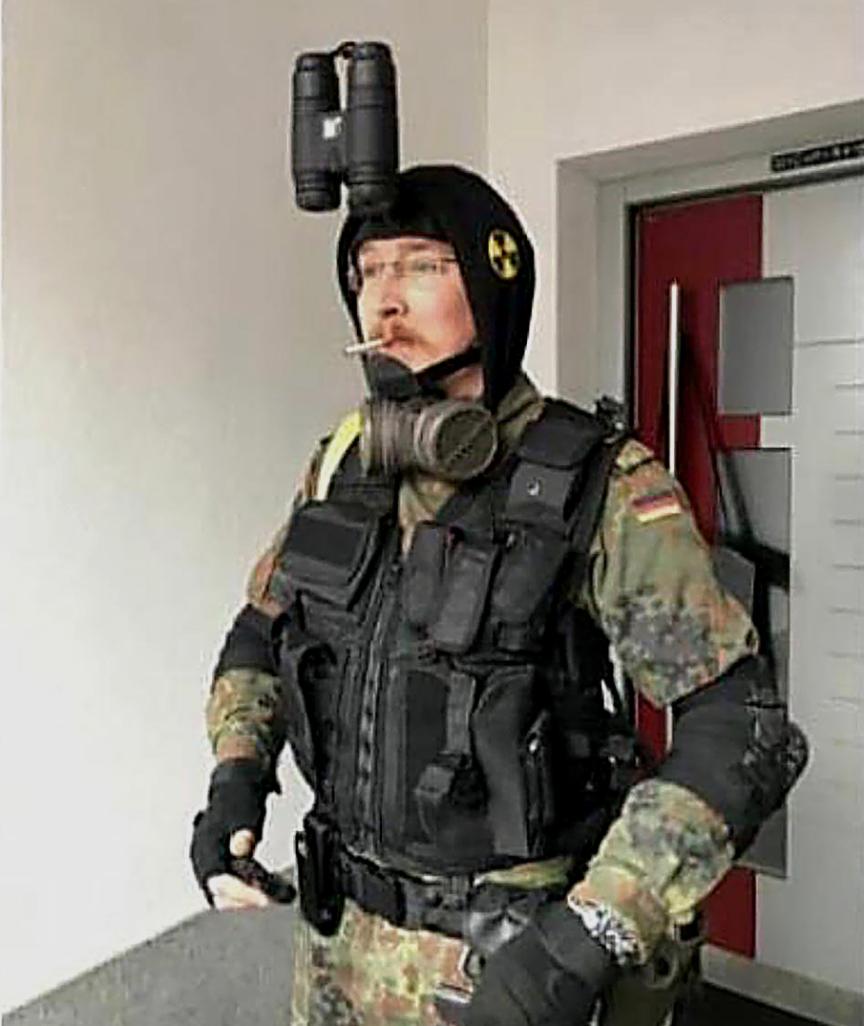 Rausch is currently on probation for unauthorized use of explosives,and his mother has stated that he experienced "horrible situations" in prison.
Some media outlets have floated the claim that Rausch is a right-wing extremist, but police have confirmed his motives to be apolitical, and little background information about his ideological leanings is known aside from his support of environmentalism.
A letter purporting to be written by Rausch has made its way into the hands of police, in which the author describes his love of the forest and describes his support for eco-friendly causes.
This article may be updated as the state of the manhunt for Yves "Forest Rambo" Rausch is still ongoing.