Last Updated on October 25, 2022
In a video posted on Twitter on Sunday, a black male can be seen pistol whipping a white woman, knocking her out cold. The woman was reportedly attempting to stop a mugging in which the mugging victim, a black male, was kicked in the head several times while down. The end of that brutal assault can be seen in the video, which was uploaded by an Instagram user who claims he was not involved, though he has seemingly treated the clip's viral distribution as a blessing.
Nigga is outside being losers lmao pic.twitter.com/XDcbAW47Do

— NEW WORLD ORDER (@332sanctioned) October 23, 2022
The video was recorded by struggling hip-hop artist, "Deno La Flame," in what appears to be the neighborhood of 18th and Vine in Kansas City. Westport is the neighborhood from which the most 911 service calls the Kansas City Police Department (KCPD) has received throughout 2022 thus far.
"Get the f**k off. Get out of here!" the woman could be heard saying in the video as she attempted to shield her boyfriend from getting stomped with a shod foot.
"Stop playing with me ni**a!" one of the thugs replied. "Shut up!" another said as he pistol whipped the unarmed female and knocked her out cold.
The video was originally uploaded by Instagram user, "denolaflame," who has since deleted his account.
Deno La Flame has an active TikTok channel, Soundcloud account, YouTube channel, Twitter page, Facebook profile, and even has his own pages on Apple Music and Tidal. 
An internet sleuth provided The National File with the original video posted on Twitter, in addition to providing comment on the situation.
"It was just a story on his Instagram so it may have just expired, but he retweeted it and is actually enjoying 'being famous'. He doesn't even realize what the issue is with what he's doing," the the Twitter good Samaritan said. "Society is very broken."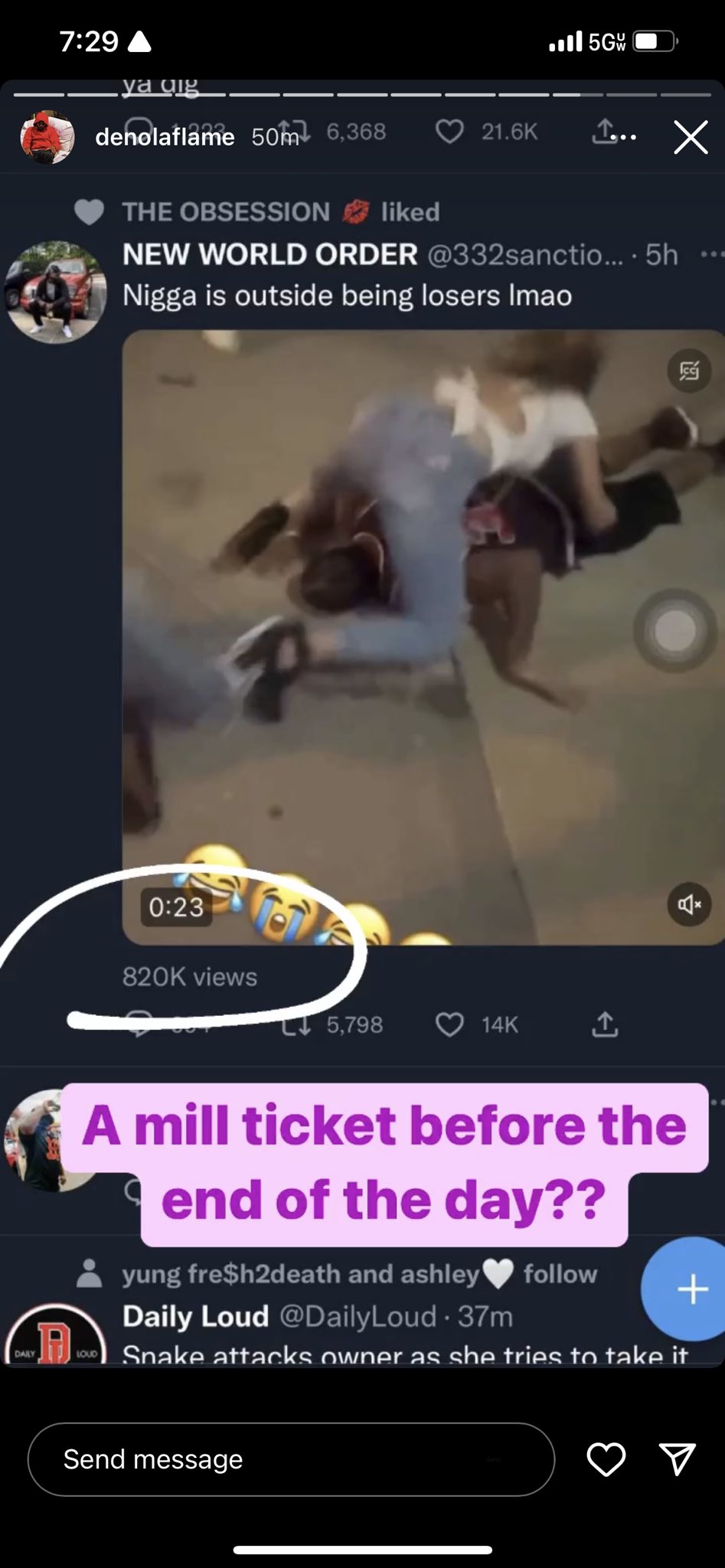 The man who captured the video, an attempted rapper who goes by the moniker, Deno La Flame, shared a screen capture of the video once it had reached some 820,000 videos and wrote, "A [million hits] ticket before the end of the day?"
On Facebook, he asserted that Mark Zuckerberg owes him money for all the views the video accrued.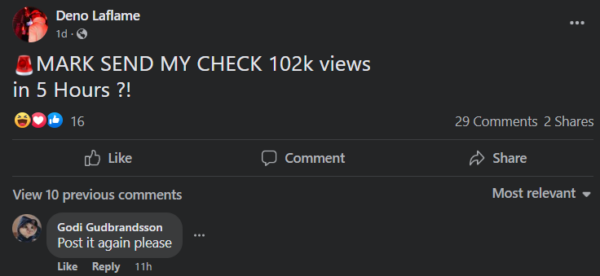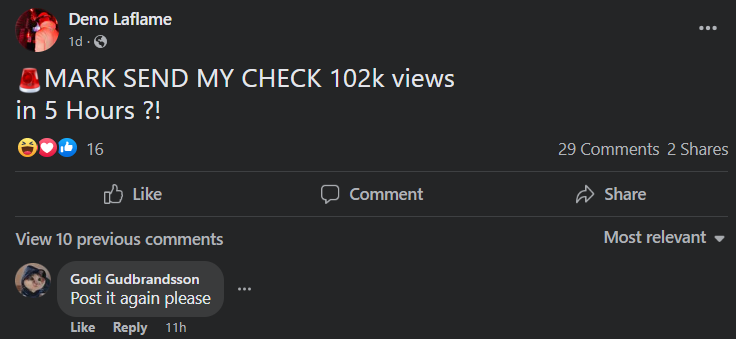 Freddy Bodiene, a citizen from North Carolina, observed the hypocrisy between what he observed on the video and the Black Lives Matter (BLM) discourse in the media.
"Then when "ni**as get hit with [hollow points], then it's BLM," Bodiene said. 
After the internet backlash to recording of the violent crime, Deno changed the location on his social media profiles to state that he is from New York City and even tried to state to The National File that he was in fact a New Yorker.
However, according to Google, Deno was at Johnny Kaw's Yard Bar at 4115 Mill Street in Westport, Kansas City on Friday
"Typical Night at Yard Bard," Deno wrote as the caption for the Instagram post.
On Saturday night he was in the KC neighborhood of 18th and Vine and according to his own personal Facebook page, his current city is Kansas City, Missouri.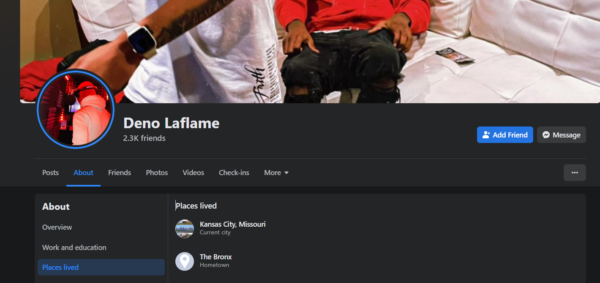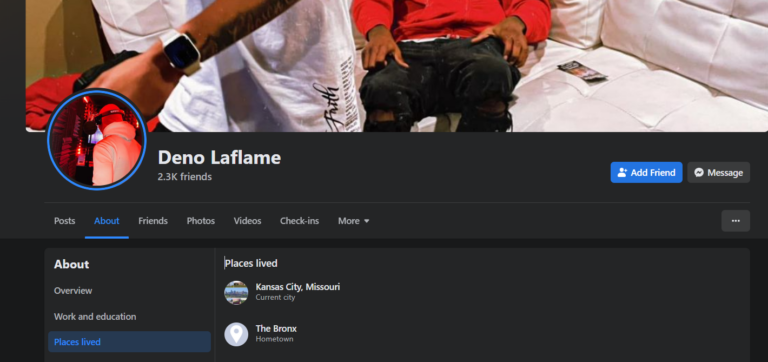 La Flame actually posted a livestreamed video that was taken after the attack, where multiple women can be heard chastising the group for laughing at a woman who the group had just pistol whipped.
@denolaflame and his crew were confronted by a woman who called them out for the attack.

"I don't give a f**ck, y'all [are] laughing at an innocent woman on the ground!" the woman said.

"If that was a nigga though, you wouldn't be tripping…ni**as get shot on camera everyday" pic.twitter.com/AwGlxir1AM

— Addy Adds (@OneAddyAdds) October 25, 2022
"I don't give a f**k, y'all [are] laughing at an innocent f**king woman on the ground! That is fucking weak! I don't care! It's weak! I don't give a f**k," the woman said to a man off-camera.
"If that was a n****a though, you wouldn't be tripping," the man replied.
"Exactly though, they would not be tripping," another man added in agreement.
"If that was anybody, it was still f**ked up," the woman replied. "It doesn't matter if it's a boy or a girl."
A man seen next to Deno in the video he posted on Facebook the night of the violent assault also has his own YouTube channel.  Like Deno, he too deleted his Instagram page and is attempting to be a rapper. He has an album called "From the Heart of K.C.," and appears on the cover wearing a Kansas City Chiefs jersey.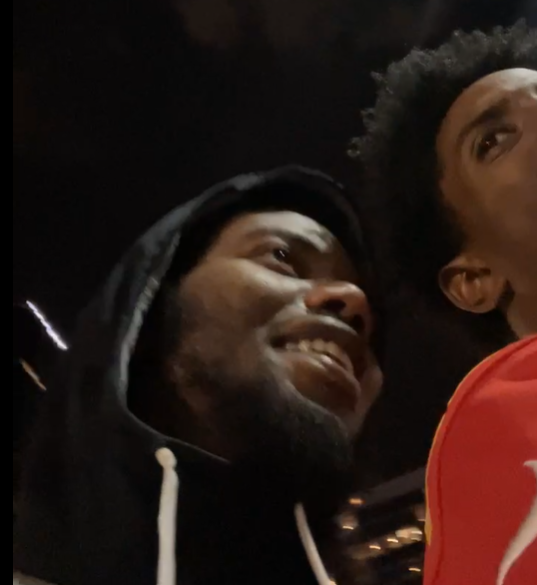 Their booking agency company has a whopping 430 followers on the Instagram page.
Deno La Flame later posted an attempted explanation on his Instagram before he deleted his account.
La Flame alleged that he did not know the men who aggressively attacked the couple, despite the fact that as the video was ending, he walked away in close proximity to the group in the same direction.
"[I don]t have to explain myself to nobody," he said. "First and last time I'm speaking on [this] we was [were] walking to the car and that shit just happened…it ain't my fault it was in the direction of my car I do not NOT know them niggas."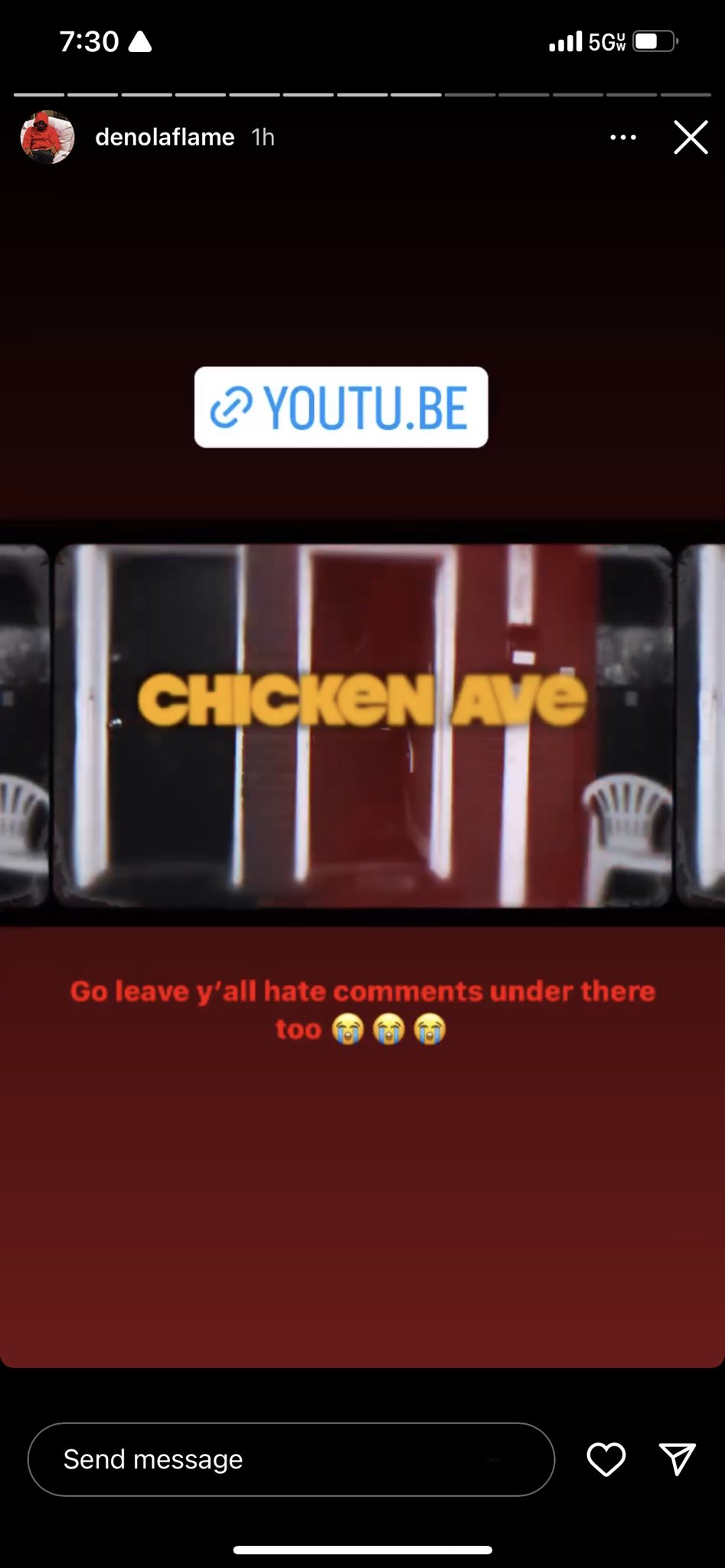 The man who recorded the crime proceeded to try to use the negative attention to get clicks on a video he posted on YouTube.
"Go leave [your[ hate comments under there too," he said in an attempt to get his music more exposure.
An Internet denizen shared rap lyrics from the song, "Pistol Whip My B**ch" by "Murda Mania Crackaz" in the comment section of the video of the assault on Twitter.
The hook is simply the line "I Pistol whip my bitch," repeated incessantly, while the opening verse reads "I pistol whipped a bitch/ now I'm waiting for a court date."
"Just gotta start carrying [a firearm] because these niggas no know limits for disrespect," Samurai Jaxon commented in response to the violent aggravated assault.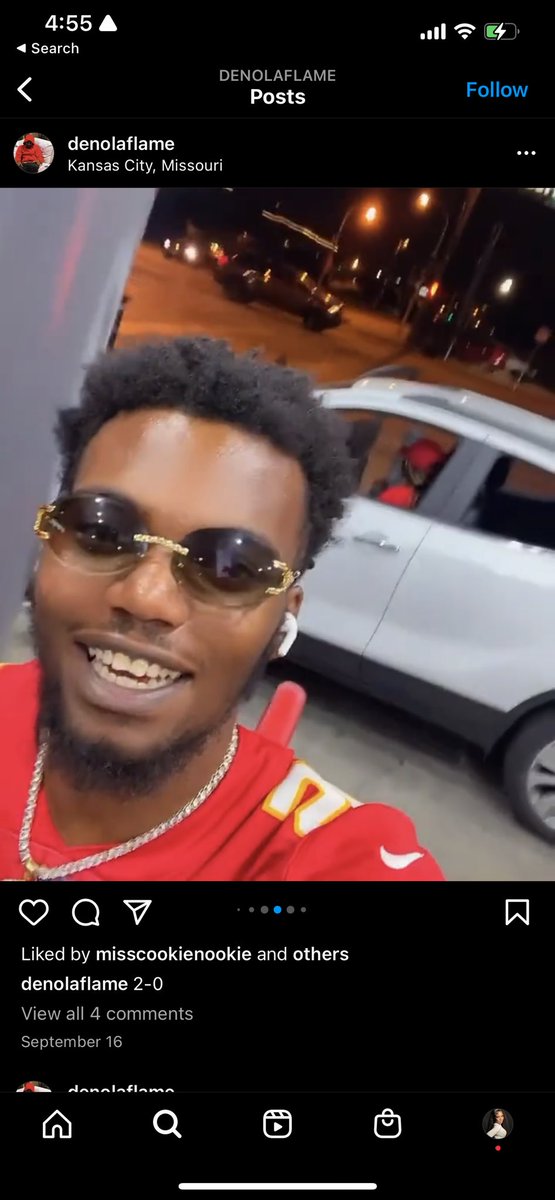 Instagram friend, "misscookienookie," is also located in Kansas City, Missouri.
It is unknown if an investigation has been opened into the violent Sunday night assault.
Deno La Flame can be reached at DenoLaFlamebooking@gmail.com