Last Updated on February 17, 2022
Joe Biden has effectively ended President Donald Trump's "Operation Talon" program, aimed at removing convicted sex offenders from illegally living in the United States.
Joe Biden promised to undo Trump-era policies, but his latest undoing has left Americans confused and bewildered. According to ABC News, South Carolina Attorney General Alan Wilson, along with 18 additional state attorneys have urged Biden to reverse the decision, in a letter written to the President, DHS Secretary Alejandro Mayorkas, and Acting Director of ICE Tae Johnson.
"We're working hard to fight human trafficking and sex crimes in South Carolina and allowing convicted sex offenders who are here illegally to remain in our country makes absolutely no sense," said Wilson. "These trafficking and sex crimes are repugnant to human decency generally and to children specifically."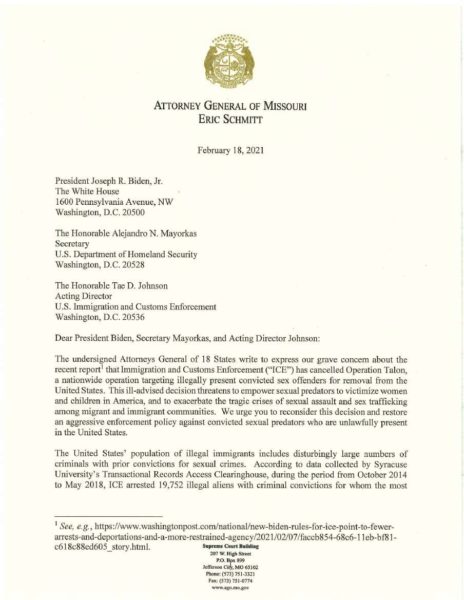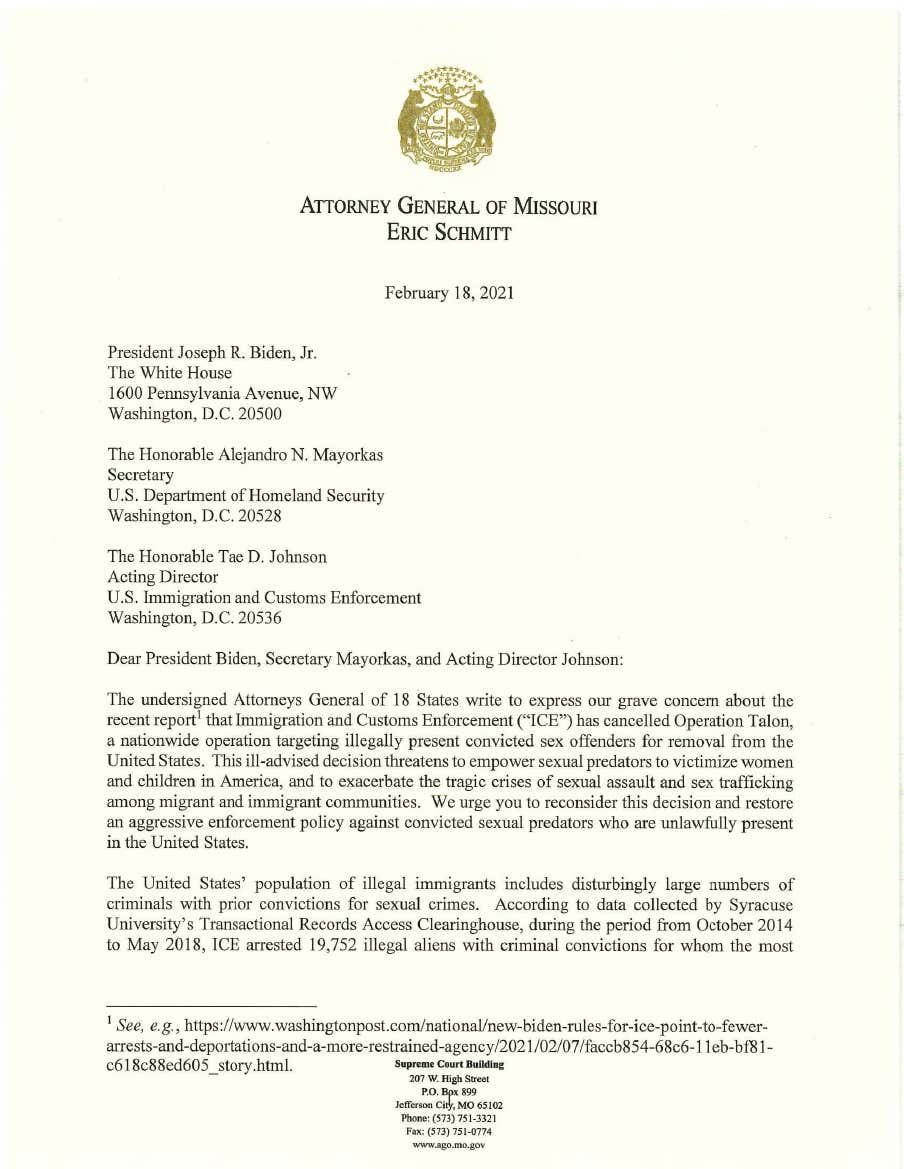 The attorneys general have expressed a "grave concern" that Biden's latest move will encourage sex crimes and pedophilia in the United States, adding that the "ill-advised decision threatens to empower sexual predators to victimize women and children in America" and will "exacerbate the tragic crises of sexual assault and sex trafficking among migrant and immigrant communities."
"The United States' population of illegal immigrants includes disturbingly large numbers of criminals with prior convictions for sexual crimes. According to data collected by Syracuse University's Transactional Records Access Clearinghouse, during the period from October 2014 to May 2018 ICE arrested 19,572 illegal aliens with criminal convictions for whom the most serious prior conviction was a conviction for a sex-related offense," wrote the attorneys general.
"Among many other offenses, this included at least 5,565 individuals who had been convicted of sexual assault; 4,910 who had been convicted of child molestation, sex offenses with children, or lewd acts with a minor; 1,724 convicted of rape by force or weapon; 675 convicted of exploiting children through sex performance or child pornography by image or video; 637 convicted of forcible sodomy offenses against minors; and 115 convicted of human slavery or trafficking."
State attorneys general from Alabama, Arkansas, Florida, Georgia, Indiana, Kansas, Kentucky, Louisiana, Missouri, Mississippi, Montana, Nebraska, Oklahoma, South Dakota, Texas, Utah, and West Virginia signed the letter along with AG Wilson.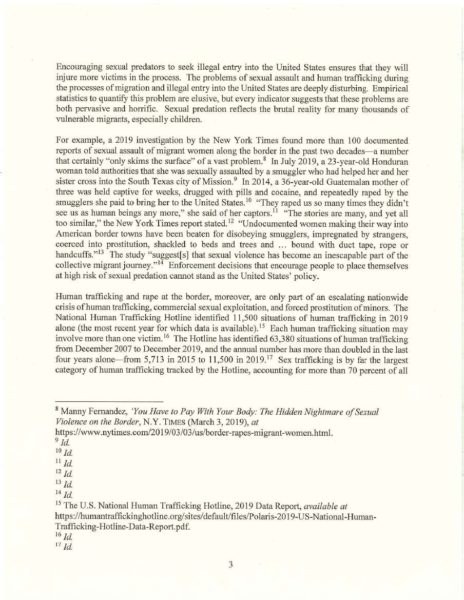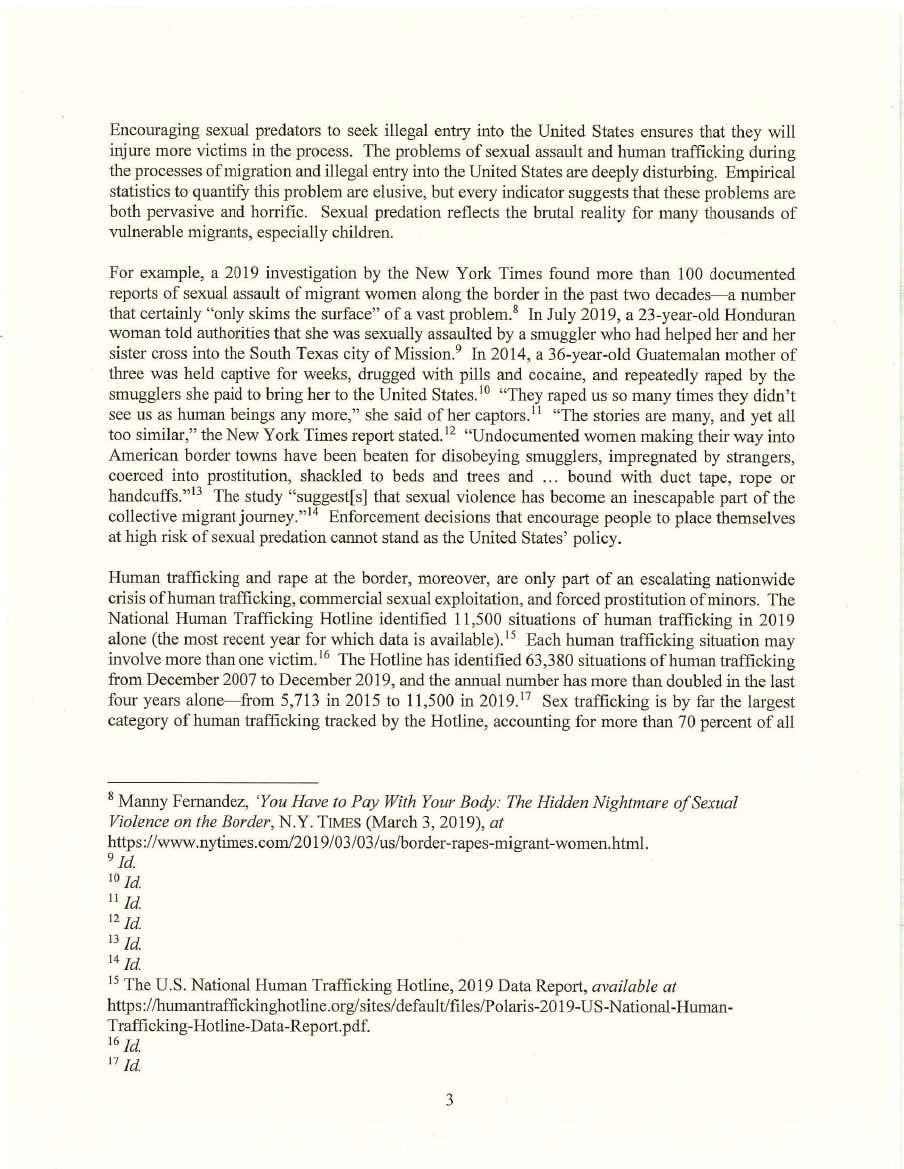 The letter also states that the cancelation of Operation Talon will have "other viscous effects as well." The attorneys general believe that the move "effectively broadcasts to the world" that the US "is now a sanctuary jurisdiction for sexual predators."
"If the United States will not remove even convicted sex offenders, who will it remove?" the letter reads. "We urge you to immediately reinstate Operation Talon, adopt an aggressive enforcement policy against illegal aliens convicted of sex crimes, and send a message to sexual predators that they are not welcome in the United States of America."