Last Updated on October 15, 2019
National File reporter Patrick Howley obtained a copy of Robert Francis "Beto" O'Rourke's prep school yearbook and discovered no mention of the name "Beto."
Robert Francis O'Rourke was identified by his given name, not by his invented Latino-sounding nickname, in his yearbook at the expensive Woodberry Forrest prep school in Virginia.
O'Rourke's yearbook poem identifying himself as "the angry son" is characteristic of his other youthful writings, including an extended murder fantasy in which he inhabited the character of a serial killer.
In that fantasy, he imagined killing "nearly 38 people" by his 23rd birthday — an oddly specific number.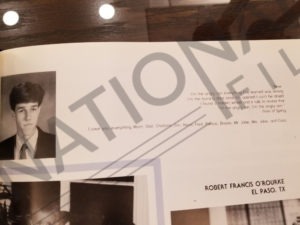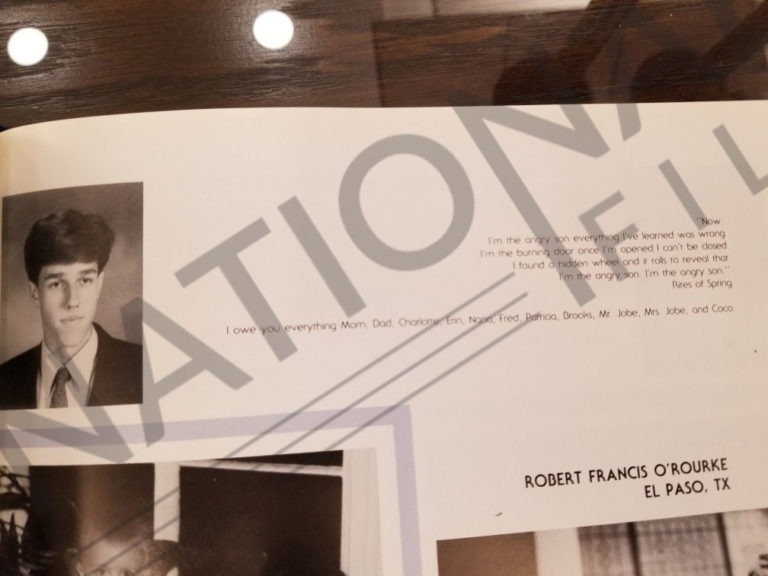 O'Rourke has repeatedly referred to himself as "Beto" while running for political office, in a move that some say is to ingratiate himself with Hispanics in El Paso, Texas.
O'Rourke famously ran against Sen. Ted Cruz (R-Texas) and lost despite millions of dollars in funding and support from various, popular celebrities from Hollywood.
In recent months, O'Rourke's presidential campaign has struggled as the candidate has been unable to remain in the limelight.
The next Democrat presidential debate is scheduled for tonight, October 15, 2019. O'Rourke will be a participant in the debate.