Last Updated on October 27, 2022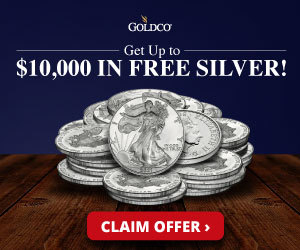 Just weeks after PayPal claimed that its new "misinformation" policy — which would fine users up to $2,500 for spreading 'misinformation' — was the result of an error, some Twitter users have pointed out that the policy remains in place. Massive backlash to the move — which included Congressional inquiries and criticism from company co-founder Elon Musk — prompted the company to blame an error and claim the policy would not take effect. The company does list "providing false, inaccurate or misleading information" under the "Restricted Activities" section of its user agreement. The $2,500 potential fine for violating the policy remains in place as well.
A report from Daily Wire previously shed light on PayPal's plans to expand its "existing list of prohibited activities" when its new user agreement takes effect on November 3.

Among the proposed changes were prohibitions on "the sending, posting, or publication of any messages, content, or materials" that "promote misinformation" or "present a risk to user safety or wellbeing." Users were also to be barred from "the promotion of hate, violence, racial or other forms of intolerance that is discriminatory."
According to the proposed policy update, decisions were to be made at the "sole discretion" of PayPal and may subject the user to "damages" — including the removal of $2,500 "debited directly from your PayPal account" per offense.
The company's Acceptable Use agreement contains a provision under which users acknowledge that the figure is "presently a reasonable minimum estimate of PayPal's actual damages." The payment-processing giant claims that this figure accounts for the company's administrative costs for tracking violations, as well as damage to the company's reputation.
After news of the proposed changes sparked significant backlash, the company put out a statement in which it denied the changes and blamed the draft policy on an "error."
"An AUP notice recently went out in error that included incorrect information. PayPal is not fining people for misinformation and this language was never intended to be inserted in our policy… We're sorry for the confusion this has caused," the company wrote in a press release.
On Wednesday, weeks after the October 8 press release, Twitter users pointed out that the misinformation fine policy was still included in the company's Acceptable Use policy. The policy is indeed there, with "providing false, inaccurate or misleading information" listed under the "Restricted Activities" section.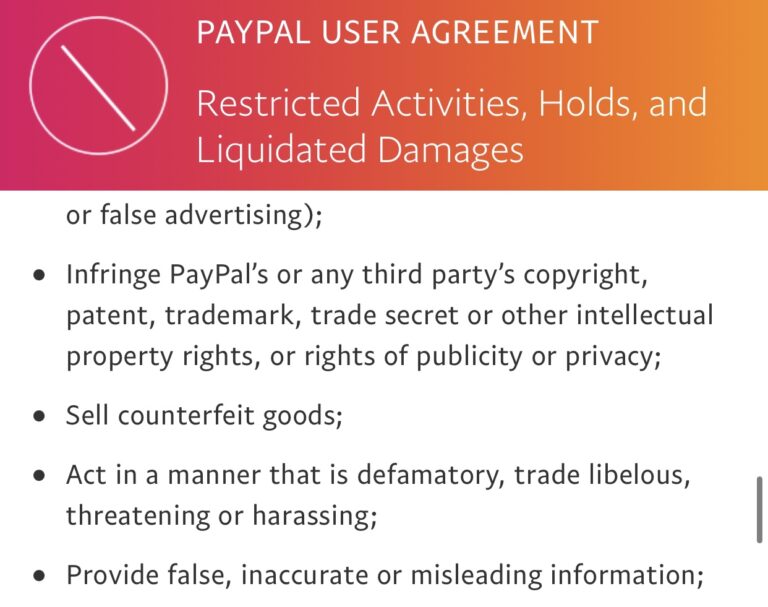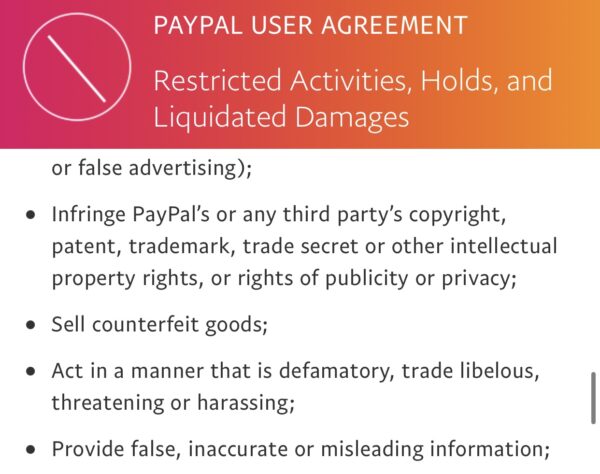 While the misinformation policy appears to be intact, the company has also maintained the right to fine users for violations of its User Agreement policy since September 2021.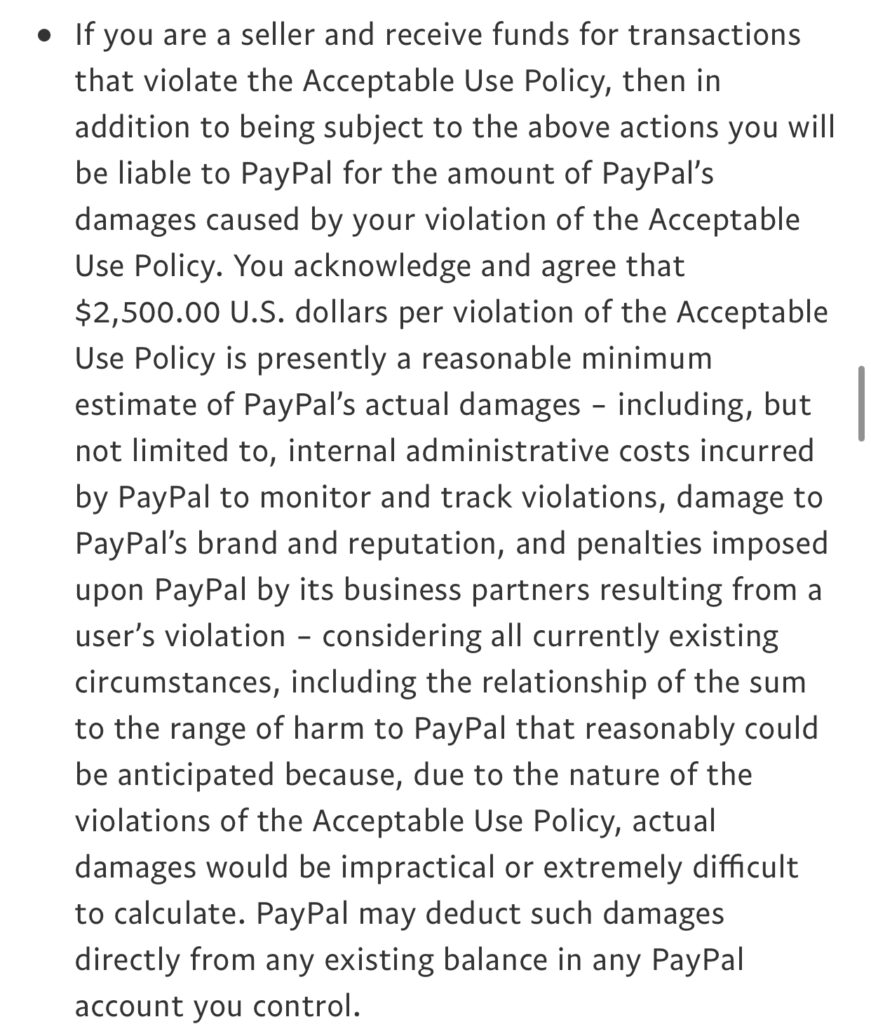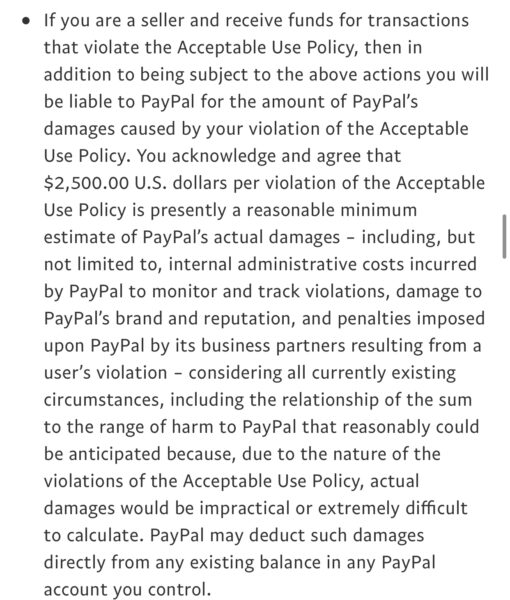 PayPal's stock price dipped significantly in the days following the backlash to the policy. Hundreds of users claimed to have deleted their accounts as a result.
The controversy now appears to have been reignited.