Last Updated on May 15, 2022
Far-left Yale students are calling on their classmates to "ostracize" and "confront" their conservative classmates after a leaked Supreme Court draft opinion suggested that Roe v. Wade will be overturned. The story was first reported on by The Washington Free Beacon.
First year law student Shyamala Ramakrishna said members of the law school's conservative Federalist Society are "conspirators in the Christo-fascist political takeover we all seem to be posting frantically about," in an Instagram post. She went on to ask why they are still "coming to our parties" and "laughing in the library" without "unrelenting daily confrontation?"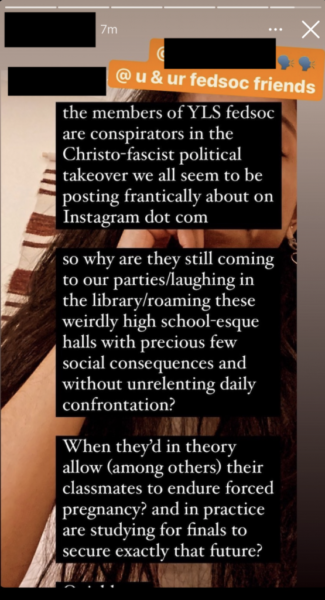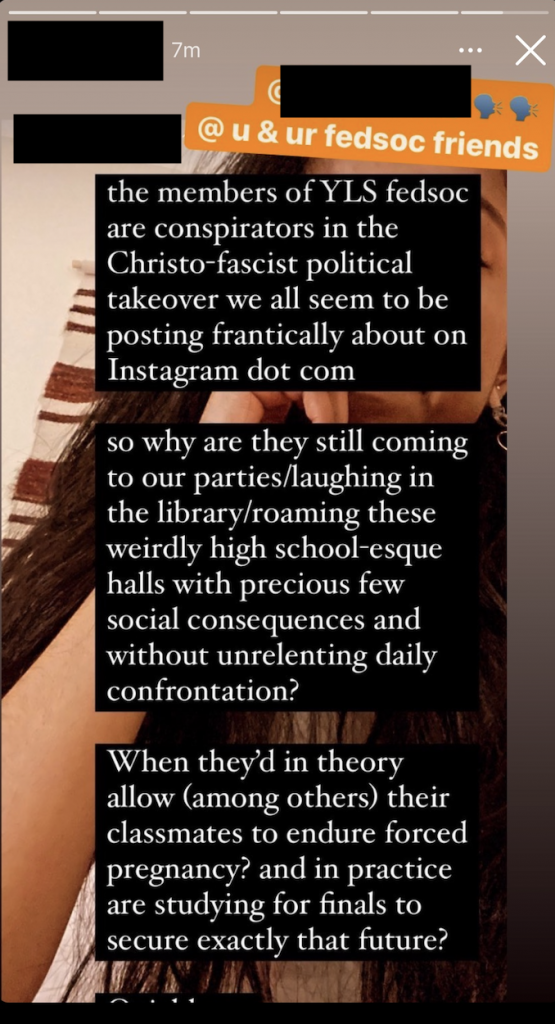 "It's not time for 'reform,'" first-year law student Leah Fessler, a onetime New York Times freelancer, added in an Instagram post of her own. "Democratic Institutions won't save us."
According to the Washington Free Beacon, Fessler will be working as a legal intern or federal judge Lewis Liman this summer.
Another student, Melisa Olgun, added similar comments. "Neither the constitution nor the courts—nor the f***ing illusion of 'democracy'—are going to save us," the first-year student wrote on Instagram. "How can we possibly expect a document, drafted by wealthy, white, landowning men, to protect those who face marginalization that is the direct result of the very actions of the founders?"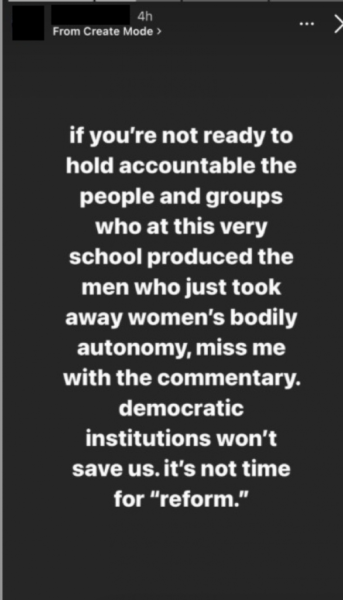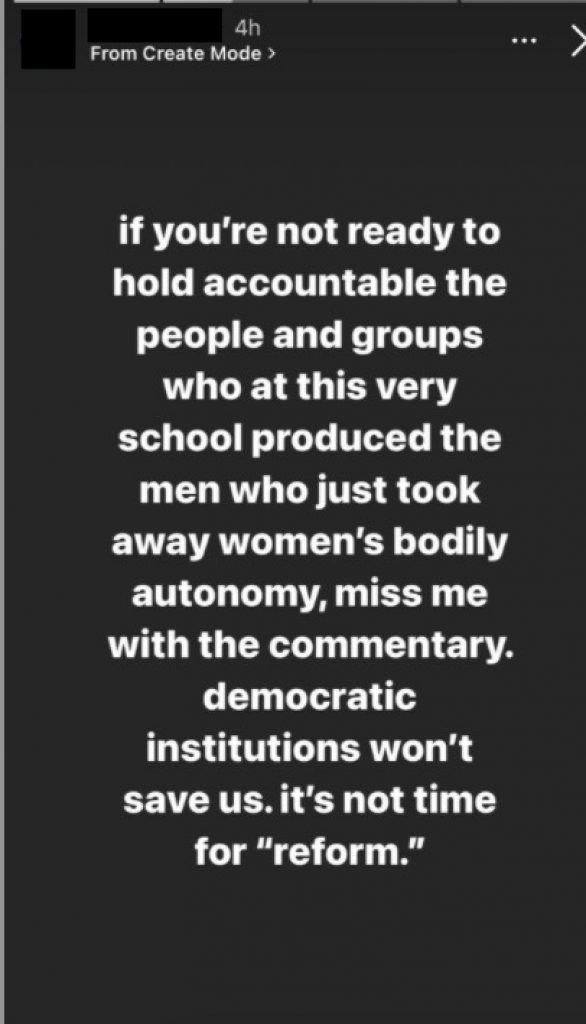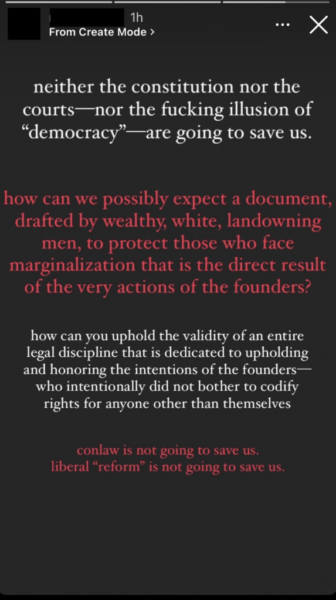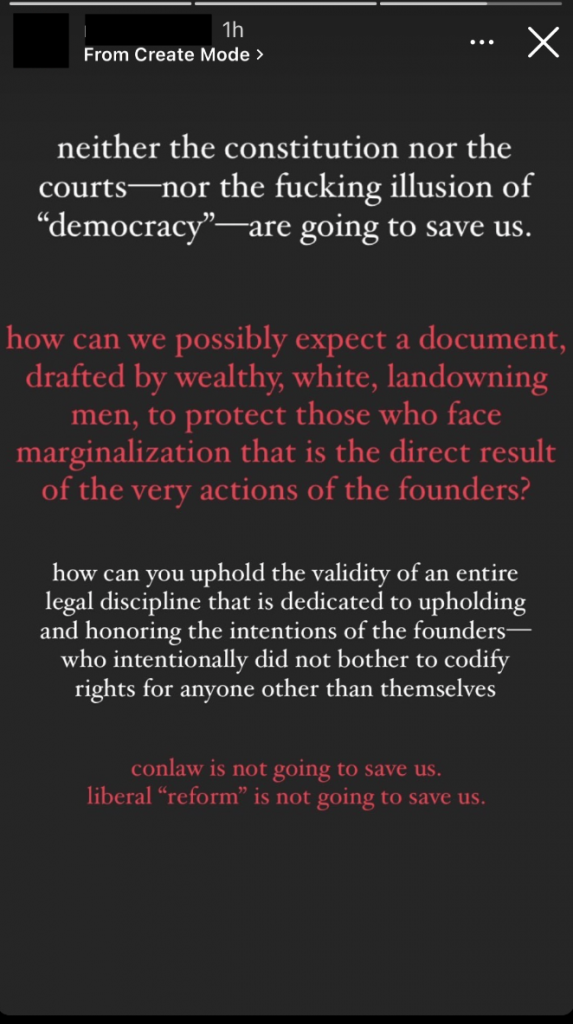 Yale Law students have frequently inserted themselves into far-left causes. During the confirmation hearing of Brett Kavanaugh, dozens of Yale Law students and alumni denounced the judge, who attended the university himself. "Judge Kavanaugh's nomination presents an emergency — for democratic life, for our safety and freedom, for the future of our country," Yale leftists wrote in a 2018 letter.
Dozens of Yale Law students later skipped their classes in protest of Kavanaugh's nomination.