Last Updated on September 24, 2023
Woke ESPN commentator Stephen A. Smith thew out a dreadful first pitch at a New York Yankees game at Yankee Stadium. Smith's embarrassing athletic effort recalled that of Coronavirus Scamdemic guru Dr. Anthony Fauci, who threw arguably the worst pitch of all time at a Washington Nationals game. Thus, media pundits posing as a sports commentator (Smith) and a health expert (Fauci) are responsible for some of the most shameful athletic spectacles in modern times.
Smith wore a Derek Jeter Yankees jersey to disgrace himself on the field, bouncing the ball well in front of home plate and immediately expressing regret at what he had just done. Smith later said of his woeful exploit: "I was disgusted with myself, man. I choked."
Stephen A. Smith is one of the more obnoxious progressive Woke shills on the progressive Woke ESPN network, which is mostly owned by the progressive woke Disney corporation. Smith shilled for the Coronavirus needle injection, which he claims to have taken. Why did Stephen A. Smith prove unable to perform the simple physical task of throwing a baseball from the mound to home plate?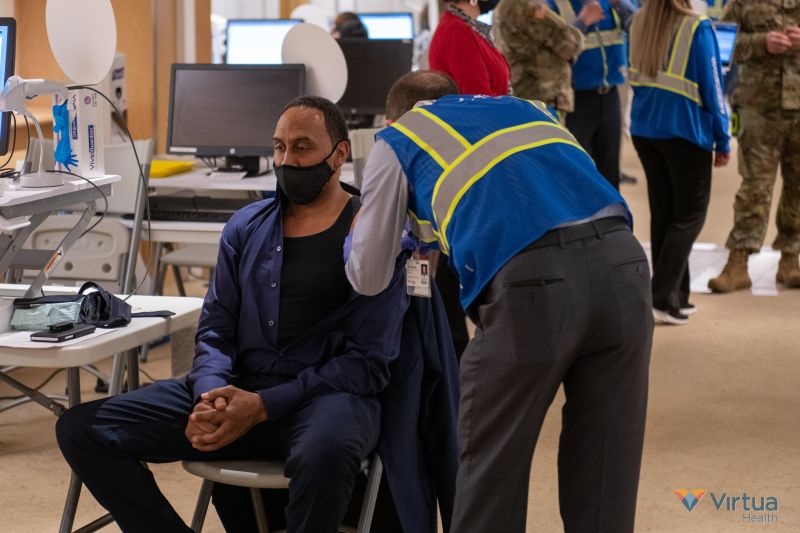 LinkedIn
Smith's shameful first pitch is similar to the first pitch thrown by notorious Scamdemic villain Anthony Fauci, who undermined his health expert status by hurling perhaps the unhealthiest first pitch in the history of baseball. So who threw the ball worse: Stephen A. Smith or Anthony Fauci?