Last Updated on November 18, 2022
BRASÍLIA, Brazil – Brazilian chef and political activist, Vinicius "Vinny" Rossignolo, 36, revealed in an interview with the National File on Thursday that the pro-liberty demonstrators who are protesting against censorship, electronic voting machines, and the results of the country's recent election have the support of a 600,000-member "civilian army."
"We have an army. A civilian army called CACs. We have more than 600,000 people in Brazil [who] are allowed to use weapons. For sure, most of them are engaged with the cause," Vinny said. "So, we are here to defend what's important, but we are pacifistic, we don't want to fight. We don't want war, but we are here to give our blood if necessary."
CAC stands for Colecionador, Atirador e Caçador, which when translated means Collector, Shooter, Hunter. Brazilian citizens who meet the compliance demands of CAC are legally allowed to own firearms and ammunition, according to the government of Brazil.
Many Brazilians have told the National File that if Luiz Inácio Lula da Silva, aka Lula, takes power on January 1st, 2023, he will almost certainly move towards the disarmament of the Brazilian populace.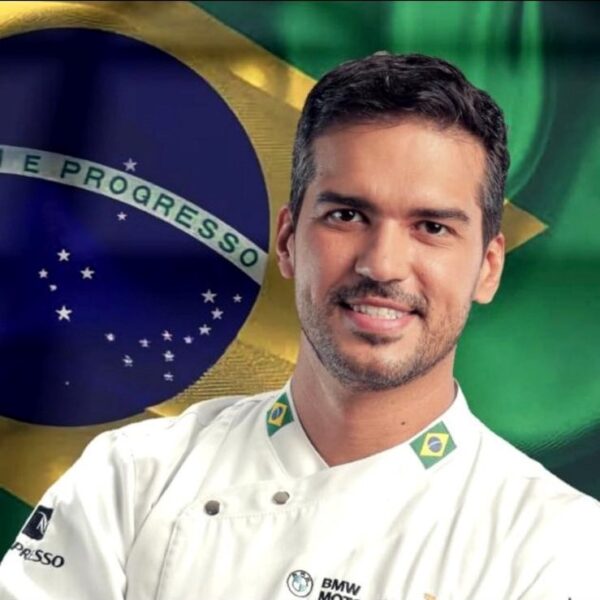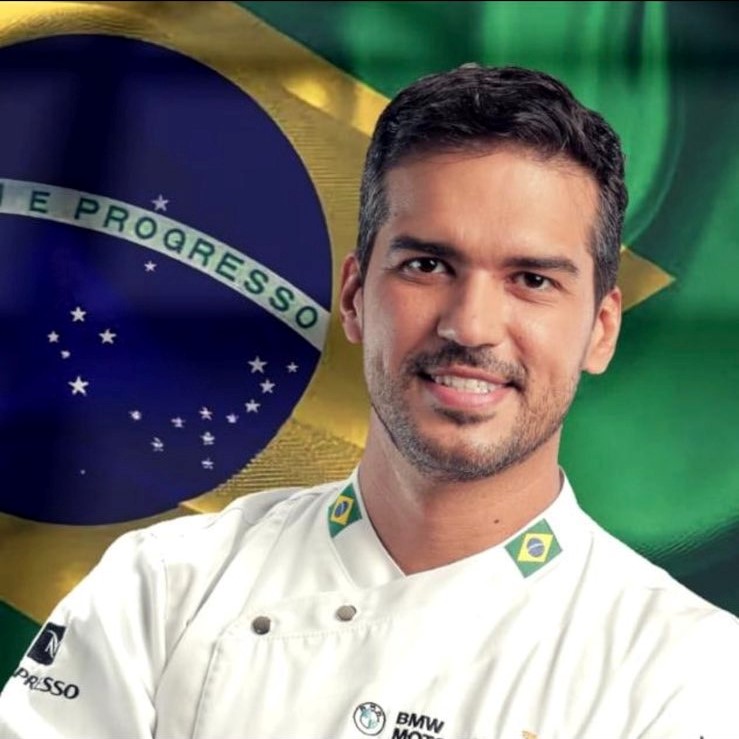 "We are fighting pacifistically. We have old people [here], we have children, we have people that want to protect liberty here in Brazil. Freedom is our goal," Vinny stated.
Vinny clarified that the demonstrators are not protesting in explicit support of Bolsonaro, but rather, they are fighting for election transparency and democracy.
"We can see our election was not right and we can see whatever facts you want to show, the election definitely wasn't fair," Vinny declared. "So we are here to protest against it. We are here to show the world it's not about President A or President B. We are here to have democracy."
Vinny, like many other disenfranchised Brazilians, sees censorship as one of the biggest problems the country faces. Social media giants — including YouTube and Facebook — have aggressively censored posts questioning the nation's election.
'Everything you say about conservatism, the conservatives, we are cut [off]. We can't say [anything]. My channels on YouTube, on Instagram, they are all [censored]. Every time we say something, they don't want to show people what we think," Vinny said.
"We can't argue against the SDF. We can't ask for answers. We see that it's wrong [what is] happening here in Brazil.
Vinny, who is one of Brazil's top chefs, has asserted his commitment to fighting communism, an ideology which stole the lives of more than 100 million souls during the 20th century.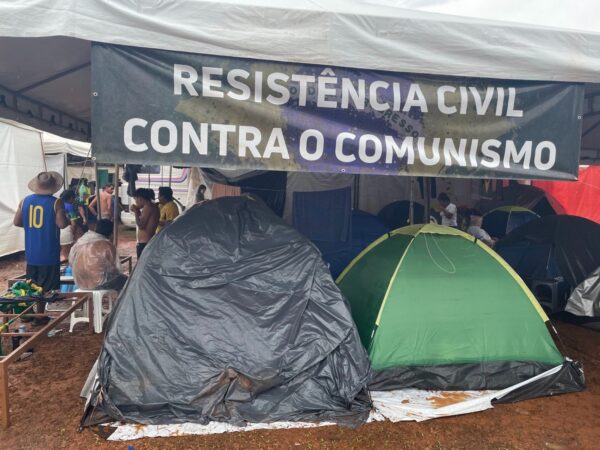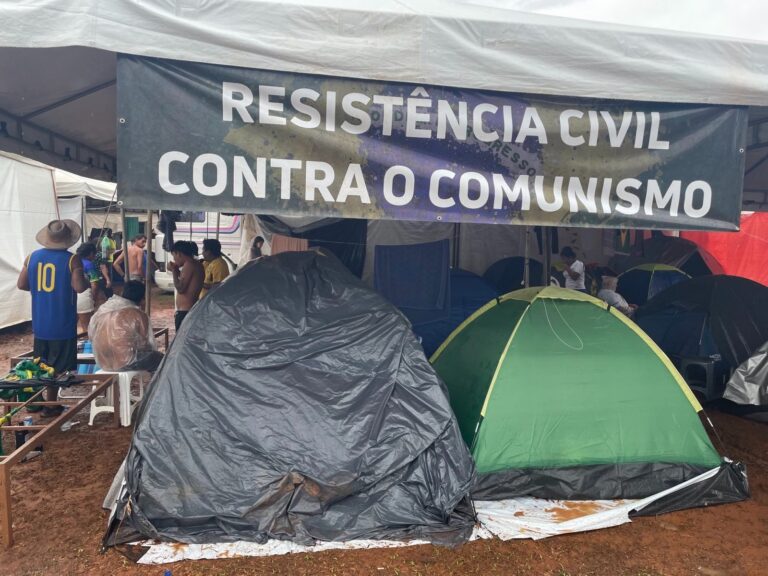 "Civil Resistance Against Communism"
"We have food. We have a lot of energy [resources]. If Communism [steals] Brazil, the whole world will be [at] risk. So your life will be affected if Brazil falls. We must keep standing and we must know the reason why we are fighting," Vinny said.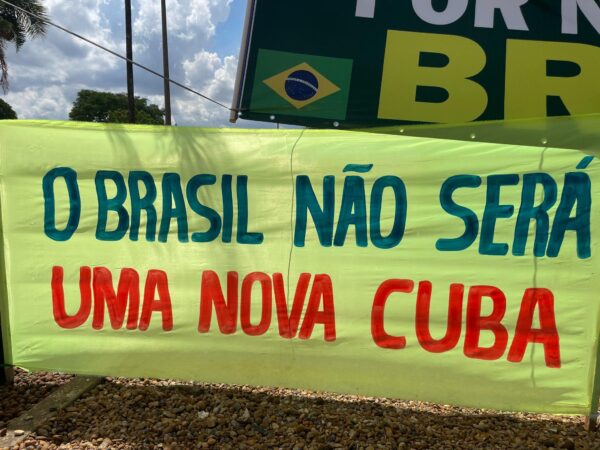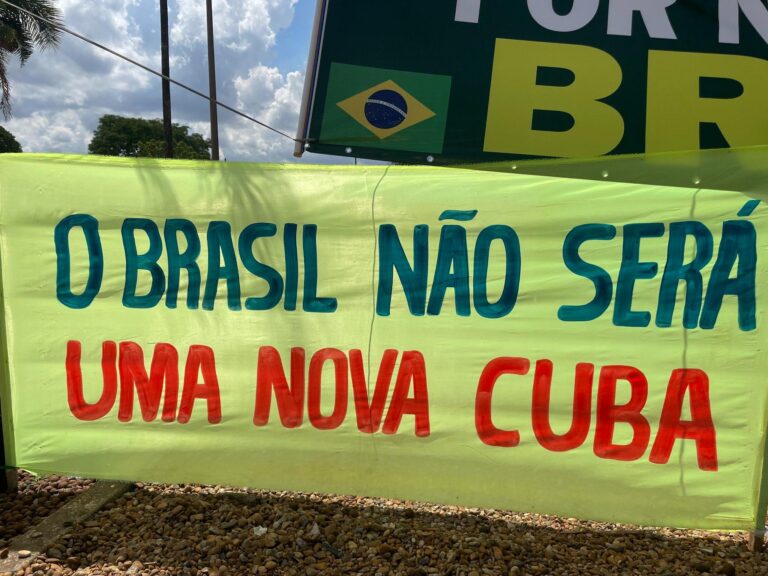 "Brazil will not be a new Cuba."
"This is the message: Don't bow down because Communism will not give you a second chance. We are here to stay and to make a difference," the Brazilian chef said.
The culinary artist announced that in addition to censorship, electronic voting machines are one of the key issues about which demonstrators are upset.
"It's a really really terrible problem we must solve. This is the reason why Brazil was fighting to have printed votes, but they [fought] against it and unfortunately, they won this battle, but we won't give up this war," he said.
"It doesn't matter how long we must be here. We will be here to defend Brazil, to defend the world because we know Brazil is strategic to the world, mainly [with regards to] food," Vinny added.
"We are here to defend what's most important: our family and our freedom," Vinny maintained. "This is why we are here, we are here to protect, not just our family [but] your family too."