Last Updated on December 17, 2021
A charitable Christmas food pantry run by the Catholic Charities of Eastern Washington will deny food to needy families if they are not wearing a face mask, have not been vaccinated, or cannot prove they do not have COVID-19.
According to their secular-themed website, the Christmas Bureau of Spokane, Washington requires individuals to wear face masks and provide "proof of COVID vaccination" or "proof of negative PCR test within the past 72 hours" to be served.
The website claims that the Christmas Bureau "is an annual holiday assistance program."
It is "coordinated by Catholic Charities of Eastern Washington, Volunteers of America, and the Spokesman-Review."
Those who have not been vaccinated or are unable to prove their COVID-19 status will be ineligible to receive vouchers to help pay for groceries, or toys for their children.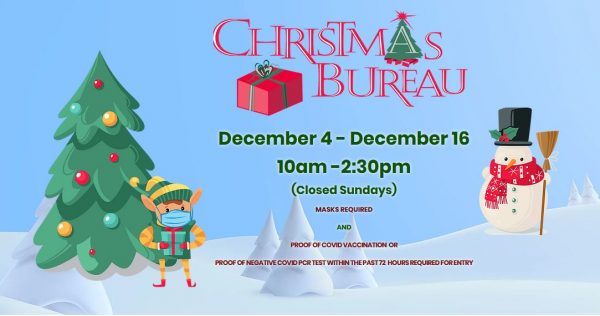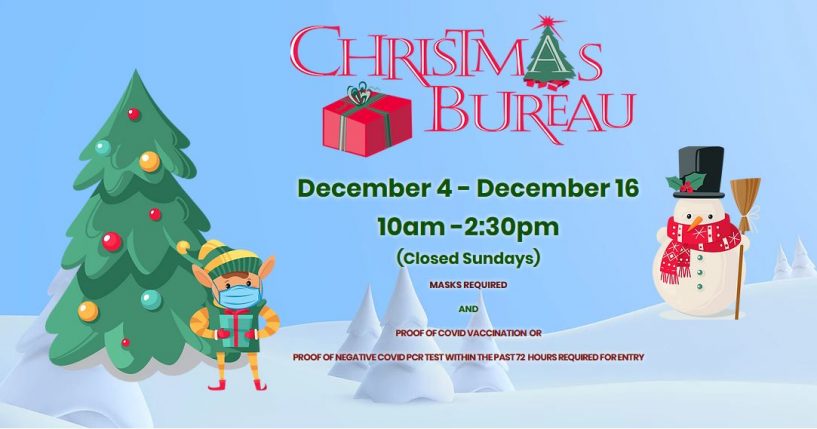 On Facebook, the group doubled down.
"We do require masks, proof of full covid vaccination OR negative PCR test results within the last 72hours for anyone 12 and older coming to the event," the Facebook page announced.
The group then suggested those unwilling to comply should send someone who is vaccinated on their behalf.
The Christmas Bureau also repeats its COVID-19 face mask and vaccine requirements when individuals attempt to receive assistance.
"If these requirements prevent you from being able to pick up your items at the Fairgrounds you can have someone who is vaccinated or tested negative pickup [sic] on your behalF [sic]."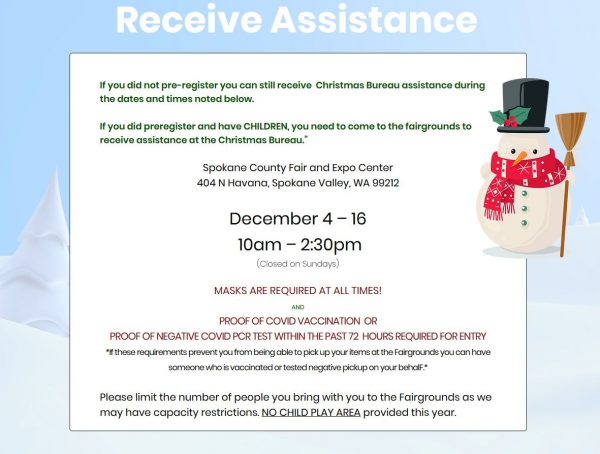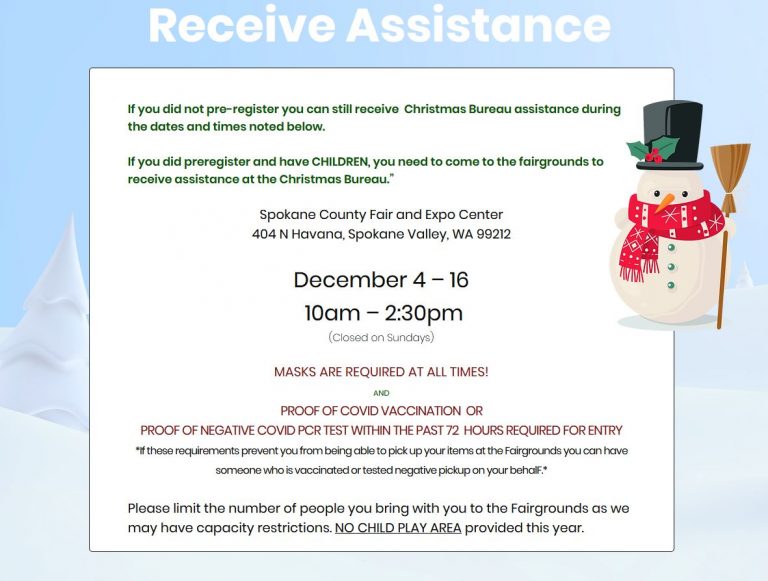 This restriction comes at a time when soaring inflation under the Biden White House is forcing families to spend more on basic necessities, including gasoline and food.
As National File reported yesterday, government sources reveal that families have spent over 6% more on groceries throughout 2021, and the average family should expect to spend at least $1,440 more on food in 2022.
Meanwhile, wholesale price inflation has skyrocketed to 9.6%, a rate not seen since the sluggish recovery from the Great Recession in 2010. This may suggest that stores may soon raise prices further.