Last Updated on May 25, 2020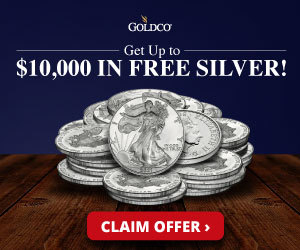 Jarome Bell, a candidate for the Republican nomination to Congress in Virginia's 2nd District, slammed Democrat incumbent Elaine Luria and her party, demanding she rescinds her endorsement of Joe Biden for President over the presumptive nominee's "you ain't black" [if you vote for Donald Trump] comments, saying Biden sounds more like a "plantation overseer" than a presidential candidate. 
During an appearance on "The Breakfast Club," a nationally syndicated New York City-based radio show aimed towards a black audience, host Charlamagne Tha God, asked Biden what he brings to the table for black voters, and why should they go to the polls in his favor come November. "If you got a problem figuring out whether you're for me or Trump, then you ain't black," Biden responded.

In a press release from Jarome Bell's campaign, the 27-year Navy veteran and America First Republican – who happens to be black – addressed the former Vice President directly, saying "I'm for Trump, Joe. Am I white?"
"Joe Biden has finally said out loud what conservative leaning black Americans have known all along — that Democrats in Washington and in America's urban centers honestly believe they own black voters…This is the kind of comment you'd expect to hear from a slave master, or plantation overseer — NOT from the Democrat Party's presidential nominee…So now Joe Biden speaks for black people? He gets to determine whether we know if we're black or not?"
Taking aim at Representative Elaine Luria, who he hopes to face off against in November's general election, Bell said that Luria, Biden, and the rest of the Democrats believe that they own black votes, and in turn, black voters.
"Joe Biden's comments make it unmistakably clear that the Democrat Party, including Elaine Luria, believe they own black votes, and black voters by extension…So I'm calling on Elaine Luria to rescind her endorsement of Joe Biden for President at once."
Biden's Breakfast Club debacle doesn't mark the first time the Democrat has found himself in hot water over racially charged comments or positions. In 2012, while making a campaign stop in Danville, Virginia, Biden famously told black voters that if then-Republican nominee Mitt Romney were to win the White House, Republican legislators would "put y'all back in chains," while momentarily seeming to adopt the vocal caricature of a black man.
Bell hasn't forgotten Biden's 2012 remarks and made mention of it in his campaign's press release.

Joe Biden's comments have shown us that he and the Democrats are holding the very chains he was talking about when he made his infamous 'They gonna put y'all back in chains' comment here in Virginia back in 2012…Joe Biden's comments are an expression of outright ownership. Biden and the Democrat Party have determined that they own black Americans…This is exactly why I'm a conservative Republican and will never be a Democrat because I'm never going to be owned by anyone…Not only does Biden demean black Americans as property, he demeans our grasp of the English language. Maybe that's because Joe and his slavemaster pals in the Democrat party have been very effective at destroying literacy in our inner cities"
Four years prior, Biden told an Indian-American supporter that you "you cannot go to a 7-11 or Dunkin' Donuts unless you have a slight Indian accent."
Since entering the 2020 race, Biden has faced accusations of past and present racism from both sides of the aisle, with fellow Democrat candidates inciting raucous debates over his past stances on a number of civil rights issues. Last August, Biden seemed to imply that minorities are inherently poor, telling Iowa's Asian and Latino Coalition that "poor kids are just as bright and just as talented as white kids."