Last Updated on January 17, 2021
Twitter user Jordan Brown recorded a video of him being refused service today at an Irving, Texas Wing Stop because he was not wearing a face mask. Brown was confused, as he is one of the early recipients of the COVID-19 vaccine, which purportedly offers immunity from the disease, having received his first dose on January 3, and his second dose on January 9.
Uploading the video to Twitter, Brown wrote "This should serve as further proof that receiving the vaccine will not 'return us to normalcy' and that the elites plan to continue these anti human, draconian measures in perpetuity."
In the video, Brown speaks with both the front end employee and the manager currently working. Both confirm that it is Wing Stop's corporate policy not to serve any customers not wearing a mask.
In another absurd enactment of Wing Stop's corporate policy, Brown explained to National File that he ordered the wings online, and after the filmed encounter, was instructed to wait outside. Eventually, the Wing Stop staff exited the building and brought him his wings.
https://twitter.com/JordanBVideos/status/1350901308367249415
Brown also provided National File with the same CDC-approved slip of paper that he showed the Wing Stop management, clearly showing he has received both doses of the Moderna COVID-19 vaccine.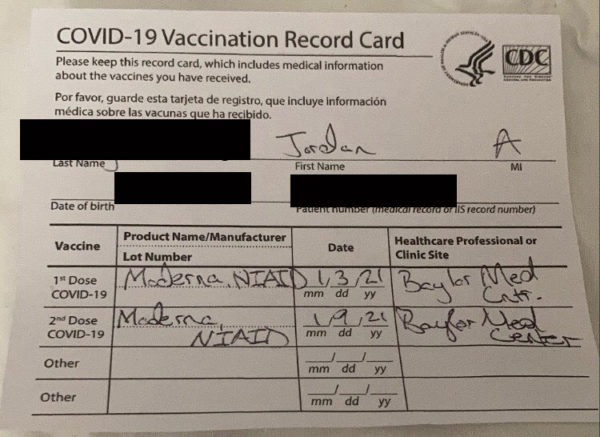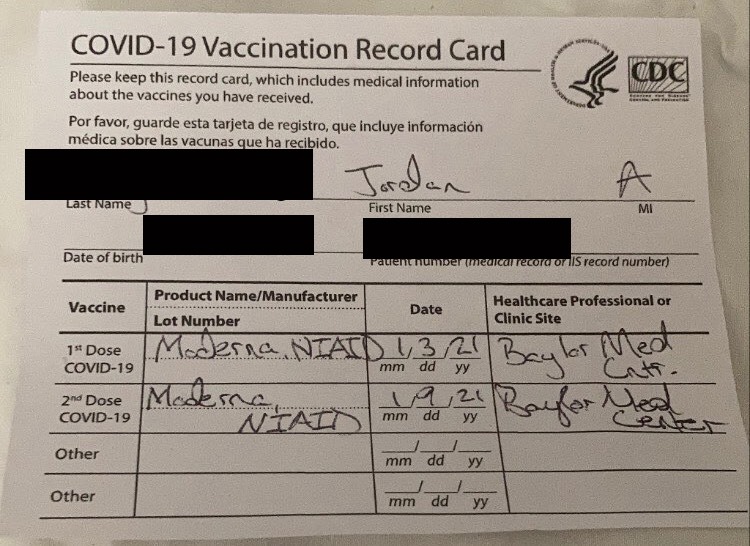 National File contacted Wing Stop's corporate media relations team to verify that it is company policy not to serve vaccinated individuals unless they are wearing a mask, and did not receive an immediate response.
National File has been alerted to claims that Brown did not receive the vaccine. We have contacted Brown a second time to determine if he has further documentation suggesting he received the Moderna vaccine.
In a lengthy entry to its Frequently Asked Questions page, the CDC explains that wearing a mask will be necessary into the foreseeable future. They say that the vaccine will not make those around the vaccinated individual safer, and those who have been vaccinated may become disease vectors carrying the China-originated virus.
However, Sen. Rand Paul (R-KY), who is a medical doctor, disagrees with this assessment.
"If you've had the disease, or you've been vaccinated and you're several weeks out from your second dose, throw the mask away and tell Dr. Fauci to take a leap." Paul added, "Because once you have immunity you don't need to do this, because they will never let up."
"There are doctors out there saying, 'Well we need to wear them after the vaccine, and really we may need to wear them forever.' That is ridiculous, and that defies the science."
"I say throw your mask away and tell these so-called experts who say lockdowns work, tell them to take a flying leap," Paul urged.
This article was updated on January 18 to include additional information.