Last Updated on February 17, 2022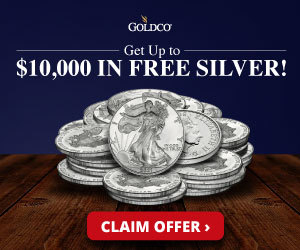 Professional mixed martial arts fighter Tara LaRosa was forced to use her combat skills against a woman who screamed "F*** the Proud Boys" and attacked multiple people at a flag wave rally held to honor veterans in Portland, Oregon on Sunday.
Video shows a woman screaming "Get the f*** out of here! Get the f*** out of here b****!" before punching another woman holding an American flag in the face.
NEW video from yesterday's altercation at the Veteran's Day flag wave in Portland, OR over I-84. She failed to start a fight w/me, so she chose someone else. In this video she clearly attacks another woman & throws the first punch. I broke up the fight & kept her from being hurt. pic.twitter.com/G0dGbEkXKn

— Tara LaRosa (@TaraLaRosa) November 11, 2019
Tara LaRosa, a professional MMA fighter with a record of 22-5, was livestreaming at the event when she witnessed the altercation.
Footage from LaRosa's Periscope stream shows her saying, "Break it up! Yo, guys, stop!" before putting away her phone and intervening in the situation.
At flag-waving rally in Portland, @TaraLaRosa says she had to take anti-Trump protester to the ground after the woman allegedly attacked another woman. The group detained the self-described professor until police came. LaRosa says the woman bit her chest, causing an open wound. pic.twitter.com/LrPJLsMIO6

— Andy Ngô 🏳️‍🌈 (@MrAndyNgo) November 11, 2019
The video then shows LaRosa pinning a woman to the ground who screams "Get off me, I am a professor!"
The woman then attempts to deny attacking anyone, despite video evidence to the contrary.
"I was just having brunch with my friends and then you antagonized the city I live in," the self-proclaimed professor wails.
The woman is eventually let up and she sits with her back to the overpass ranting about "Trump" until police arrive.
LaRosa resumed livestreaming when police arrived, and described the situation: "A violent woman got violent, and luckily jiu-jitsu was there."
The MMA fighter told police that her group was on the overpass, facing passing cars and waving flags, when the "professor" approached them from behind and started screaming "F*** Proud Boys!"
LaRosa added that the woman punched her eight to 10 times and bit her breast through her clothing:
.@TaraLaRosa says she was injured when the woman bit through her hoodie, shirt and bra. She has scrapes on her neck and knees as well. pic.twitter.com/k1nJCpDCdi

— Andy Ngô (@MrAndyNgo) November 11, 2019
Full footage of the altercation can be found on LaRosa's Periscope stream below:
Toward the end of our day, a woman came up & started berating us. She didn't get a reaction from me so she moved on & attacked another women in our group. I had to break up a fight & put her down till the cops came. I had just started live streaming.https://t.co/hVwIgugoFh

— Tara LaRosa (@TaraLaRosa) November 10, 2019