Last Updated on October 4, 2019
Friday, September 13, Chairman of Black Americans for a Better Future met with the Trump White House to talk about America's Black Newspapers, NNPA, the Black Press America.
"We had two terms with President Obama, and no engagement with the members of the Black Press, and with President Trump, we have one term and one engagement, with lots of future plans to build working relationships," Raynard Jackson, Conservative campaign strategist and Pulitzer nominee, said.
Jackson, representing 200 members of the Black Press, met with the Press Secretary Stephanie Grisham, Deputy Press Secretary Hogan Gidley for President Donald J. Trump for over an hour. He also met with the Deputy Press Secretary, Darrin Miller, for Vice President Mike Pence.
READ MORE: Nancy Pelosi's Son was Exec At Gas Company That Did Business In Ukraine
"The Democrats have met with us zero times," Jackson said.
Jackson has been active with the Republican Party and with Black Conservatives since working with President George W. Bush.
"Black Press members have had a problem getting ahold of anyone from the Trump administration, up to this point, to confirm their stories because members of the Black Press did not have relationships with anyone from the Trump administration, " Jackson said.
"Grisham has made some promises that the administration would be available for Black Newspapers now, and she is delivering on that," Jackson said, a frequent guest on leading radio programs and supporter of President Donald J. Trump.
READ MORE: Pro-HIV Senator Wants Illegal Immigrants To Run For Office
"I believe that Trump values Black Newspapers. He values the relationships with Black Newspaper owners and journalists and he values having an open dialogue with us, where Obama just ignored us," Jackson told National File.
"The Trump administration knows we need access to the right people with the right relationships, and I can bring that to the table. We will be working on other topics as well."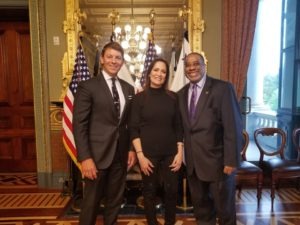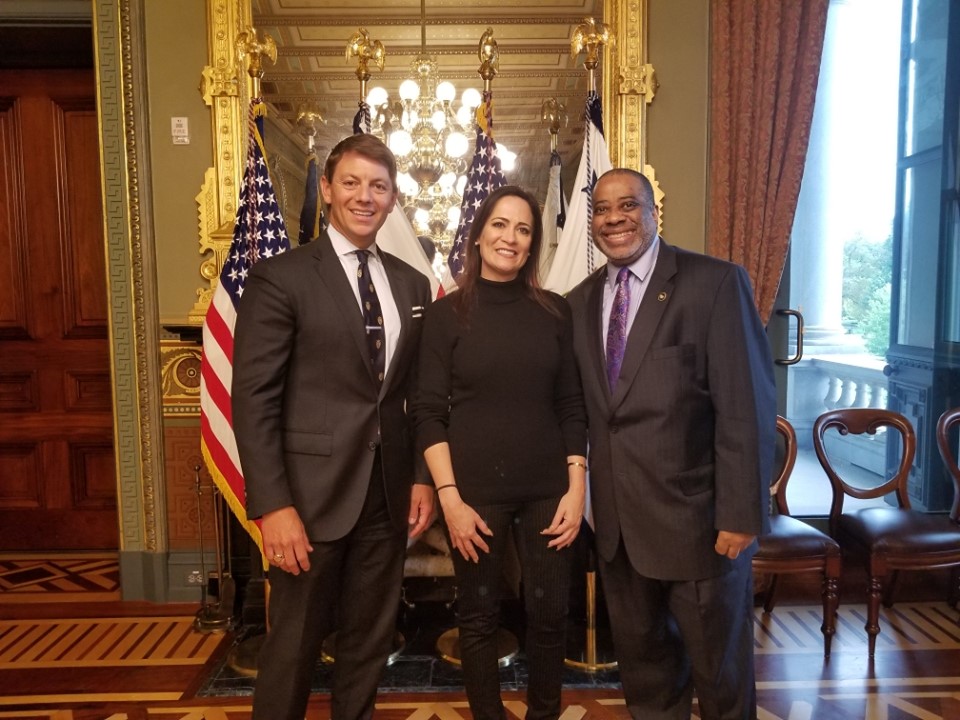 R-L, Raynard Jackson, Stephanie Grisham, Hogan Gidley at the White House, Sept. 13, 2019.
The joined forces of Black Media reach 20 Million weekly readers. Pastor Mark Burns was interviewed about his involvement with the meeting. "Raynard called me about getting to the White House. I made the call to the White House and within days we had a meeting set up," Burns said. "This is about getting the message of what President Trump has done out to the readers thru the combined Black Media.  I was there to make sure the administration was respectful," he said.
"Trump is undoing the 1994 Joe Biden and Bill Clinton crime bill.  We own our own business, we need access to the White House Press to get the news out about what Trump has done to help us.  We will see the President's speeches in the Black Media right from him now," Burns said. "That is straight from the Horse's mouth to us."
"