Last Updated on January 2, 2020
Hillsong NYC pastor Carl Lentz hinted that his megachurch could be open to moderating its position on same-sex marriage and abortion in an interview with CNN.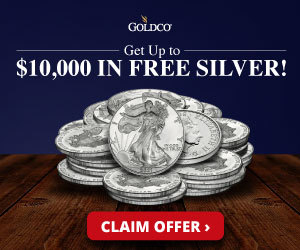 "Sure, anything is possible." That's Carl Lentz's response when asked whether he or his church, Hillsong, would ever moderate their views on abortion and non-traditional marriage.
The revelation occurred during a sit-down interview in Lentz's home with CNN's Kristen Powers.

Over the course of the interview, CNN's Powers pushed controversial political topics with Lentz during the interview, asking about Hillsong's position as a gay welcoming church as opposed to gay-affirming one.
"Will you ever change your views on abortion and same-sex marriage?" Powers asked.
Shifting in his seat, Lentz's answer came quickly. "Sure, anything is possible."
Lentz's answer highlights an unwillingness to take strong positions in defense of the Bible — a squish factor for which Hillsong has been roundly criticized within evangelical circles.
The CNN interview wasn't the first time Lentz was on the hotseat. In 2014, ahead of a major Hillsong conference in New York City, Lentz, along with Hillsong founder Brian Houston, were forced to answer for allegations that Houston went soft on his father William Francis "Frank" Houston, an admitted pedophile.
Hillsong Church operates 12 church megaplexes around the globe, including campuses in Los Angeles and New York City, both solid blue Democrat cities where same-sex marriage has been legal for some time.

Hillsong made news earlier last year after being criticized for what some called capitulation to pressure from pro-LGBTQ advocates who alleged the church opposed gay and transgender rights.
Hillsong's lead pastor Brian Houston issued a statement in February of last year regarded as ambiguous at best by conservative Christians in which he distanced the church from conversion therapy, and which did not deal with the question of whether practicing homosexuals are welcome to participate in leadership roles at Hillsong.
Hillsong has at times voiced support for a traditional view on marriage, which is what precipitated the attacks from the social justice left in 2015 and 2017.
In August of 2017, Hillsong pastor Brian Houston stood with the Christian view on same-sex marriage by urging Australians to vote against legalizing same-sex marriage there.
Hillsong NYC in 2015 asked two members of their worship leadership team to step down from leadership roles because they were practicing homosexuals.
In Lentz's recent CNN interview, Kristen Powers resumed the mainstream media's pressure campaign on the celebrity driven church.
In particular, Powers pushed Lentz on traditional Christian and "conservative points of view" on abortion and homosexuality.
"We don't support or endorse candidates, ever," Lentz said. "But our thing is telling people, hey this is what the Bible says, pick your own candidate."
Powers also dug deeper on the question of politics and asked if Lentz had ever spoken about Trump.
"I have yes. I have told people we need to pray for the President and gotten criticized both ways," Lentz answered, clearly feeling the pressure from Powers, to answer correctly.
Hillsong Pastor Carl Lentz sat down for a wide-ranging interview with CNN about how to reach millennials. He ended up softening his church's posture on the culture of homosexuality and same-sex marriage in the interview.
Lentz explained his efforts at seeming culturally relevant are an attempt to reach segments of the American populace known in evangelical circles as "the unchurched." Millennials and Generation Z are largely seen as a rapidly declining demographic for Christian churches.
In the CNN interview, Kristen Powers, a vocal critic of Republican and conservative points of view, pressured the wealthy celebrity pastor to become a proponent of social justice activism. In particular, Powers pushed Lentz on softening the Christian view of homosexuality and same-sex marriage.
The societal pressure to conform to the gay agenda in churches and politics is growing of late, especially with Millennials who grew up being forced to virtue signal the correct messaging, if they wanted to keep their friends and jobs.
"These people [Millenials] are not buying what culture is selling them like they used to," Lentz said, explaining the large multi-generation audience in his mega-church, Hillsong United. "All things are possible," he said in the interview.
"We [at Hillsong] have a good grip on how to usher in this generation," he said focusing on the group of Americans considered to be millennials, people generally born between 1984 and 2002, who CNN claims are unfavorable toward religion.
In the interview, Lentz denigrated the Baptist religion and church that he attended in High School, saying he preferred to play sports at the time.
Lentz even seemed to admit that at a minimum he doesn't see himself as a pastor of a church, which to many adherents, would indicate a lack of seriousness of faith and leadership.
When asked by Powers about the time he considered being a Pastor, Lentz giggled, put his hand between his knees and said through his laugh, "I am still waiting for that realization."
Boldly highlighting his ties to the wealthy and powerful celebrity culture, Lentz brags about being a celebrity himself and building bridges to people because he is not seen as an alien "Pastor".
Showing his massive personal wealth, Lentz is recorded in his home, which CNN claims makes he seem more approachable.
"See what I get for having a cool pastor rap," Lentz said, as his daughter asks him to wear something other than a Leather Jacket in public.
"We have music that is great [at Hillong] and people want to be a part of a cause," Lentz told CNN reporter, Kristen Powers.  "We try to be practical and helpful in our preaching, we are building a community, and the worse culture get the better it is for us," he said.
Powers, an avid opponent of President Donald J. Trump, asks Lentz about the division in the country and the depression that has been caused because of cuture shifts for Millennials.  Lentz appears to be humble and introspective, and signals he may not, himself, understand the power of the Word of God to heal humanity's brokenness.
He talked about the pressure of his message to fix people, the burden on himself to reach people from his own understanding, and his own reputation.
After talking about the reach of close to 130,000 attendees at Hillsong churches, Powers delved into Hillsong's finances and how much it costs to run the church. Lentz responded, "Millions and Millions", he replies as he gets up to lead Powers down a hallway, while the attempts to shift the topic.
Watch the interview here:
https://www.facebook.com/cnn/videos/744939302583035/