News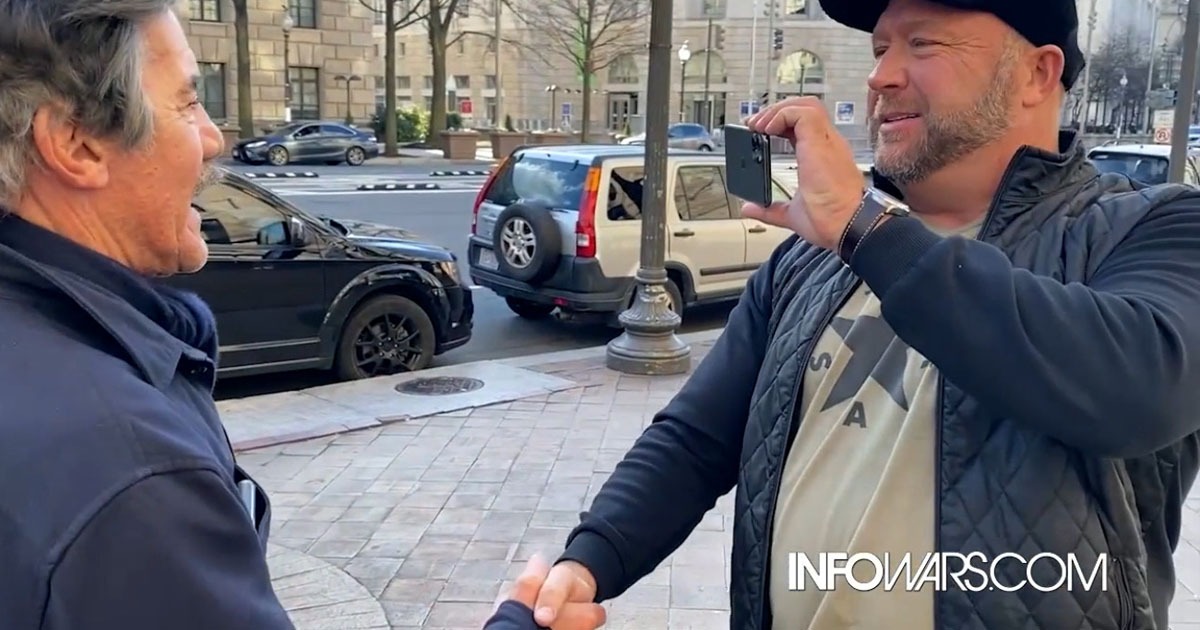 VIDEO: Geraldo Rivera Shakes Hands With Alex Jones, Says 'You've Been Demonized Enough'
Reporter and author Geraldo Rivera ran into Infowars' Alex Jones earlier this week on the streets of Washington, D.C.
Rivera shook hands with Jones during an early morning run, and was asked by Jones to do a two minute interview.
"Geraldo Rivera, you've been on the show years ago," Jones noted.
Advertisement - story continues below
"Yes, and you were on my show," Rivera said.
Jones asked Rivera about the impeachment proceedings against President Donald Trump.
"I think impeachment is a totally partisan exercise," Rivera said, "as witnessed by the fact that not a single republican joined in it.
Rivera also voiced his concerns about the precedent of the House being able to impeach a sitting President over purely partisan differences.
Advertisement - story continues below
Jones shook Rivera's hand again at the end of the interview.
"I think you've been demonized enough, you know, I think there's a good side to you," Rivera told Jones before resuming his morning jog.
National File is committed to ensuring your voice can and will be heard. To keep your speech free, we are switching our commenting platform to Insticator. Don't worry! All you have to do is create a commenting account with Insticator. We will be transferring previous comments to our new site, and then you will be able to link your past comments to your new Insticator account. If you have any feedback or questions about your Insticator commenting account, please email them at: [email protected]
Conversation