Last Updated on July 13, 2022
Bryson Gray, a prominent rapper in Conservative circles, released a song about Hunter Biden's recent iCloud leak which allegedly shows the president's son involved in a wide array of illegal or explicit activity.
On Twitter, Gray posted footage of him rapping the song "Hunter Biden Hacked" into a microphone with the caption, "I made a song about Hunter Biden's iCloud getting hacked."
The video has been watched over 700 thousand times and surged up the iTunes Hip Hop Charts.
https://twitter.com/RealBrysonGray/status/1546979288666218498?s=20&t=Z4I4Gb54wEqRnorBqR733g
Gray's song reached the number one spot on the iTunes Store Top Hip/Hop Rap chart Wednesday afternoon, surpassing songs by Yung Gravy, Lil Durk, Post Malone, Jack Harlow, and other premiere rap artists.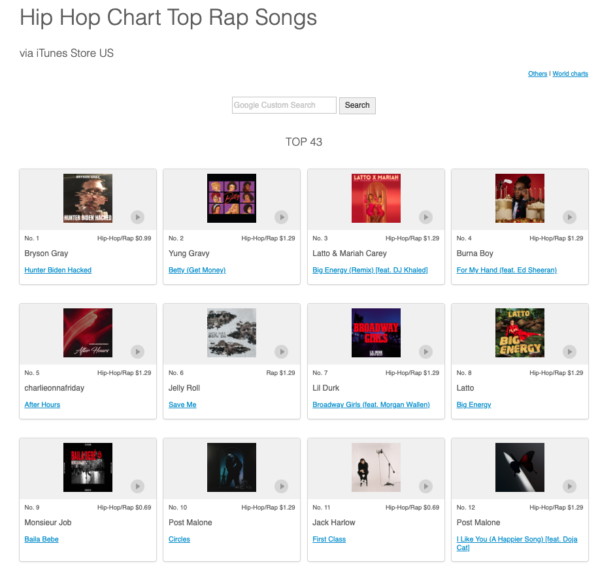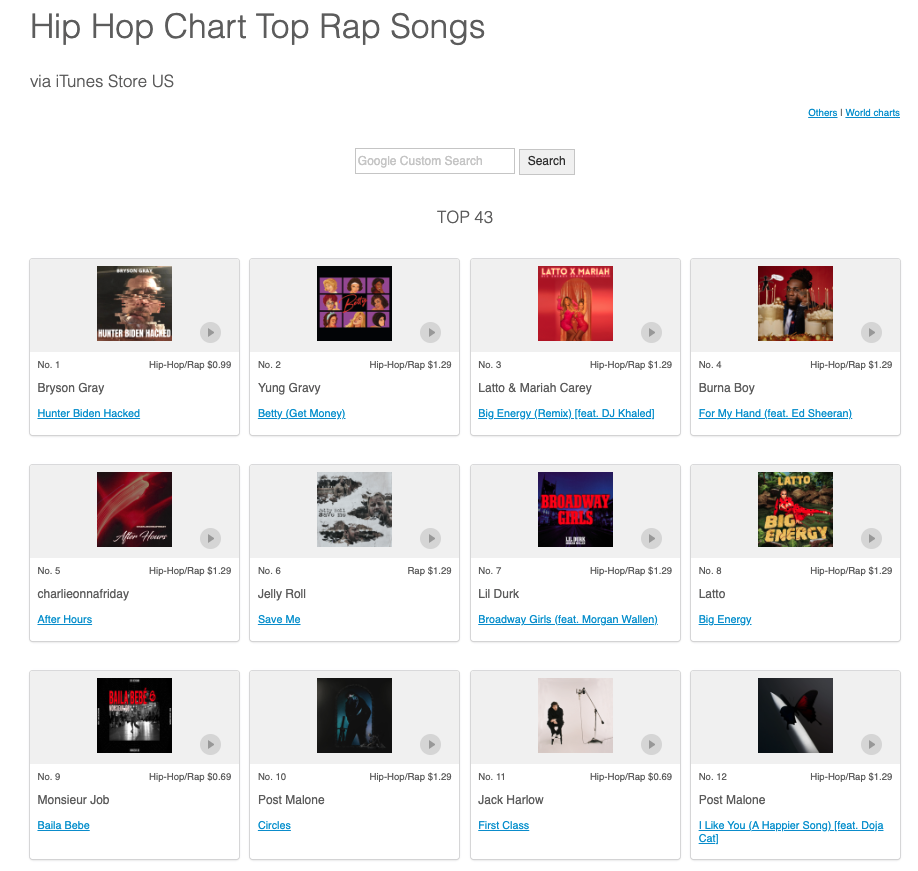 The song begins when the line "you know what's really wild that your own son is calling you a pedophile".
Gray alluded to the recent 4Chan leak which allegedly released content Hunter Biden's iCloud. In the leak, Hunter Biden reportedly listed President Joe Biden's contact as "Pedo Peter".
Throughout the track, Gray disses a variety of Leftist figures and groups. At one point the black rapper said, "Biden Loves Minors is the real BLM."
Gray's musical content has been praised by Conservative influencers and Republicans. In October 2021, Rep. Lauren Boebert (R-CO) featured Gray's "Let's Go Brandon" song in a video poster to her Twitter.
#1 for a reason. pic.twitter.com/uYH7xcPX8b

— Rep. Lauren Boebert (@RepBoebert) October 29, 2021
Listen to Gray's recent track on iTunes by clicking here.
Play it on Youtube by clicking here.
Stay tuned to National File for any updates.