Last Updated on April 4, 2021
U.S. Rep. Marjorie Taylor Greene (R-GA) was suspended by Twitter this morning, shortly after she tweeted "He Is Risen," something said by billions of Christians to celebrate the resurrection of Jesus Christ.
In its message to Greene, Twitter did not note what offense she made, however, many pundits and Greene herself have noted that the action happened soon after she tweeted "He Is Risen" on Easter morning. Twitter simply notified Greene, "We have determined that you have violated the Twitter Rules, so we've temporarily limited some of your account features."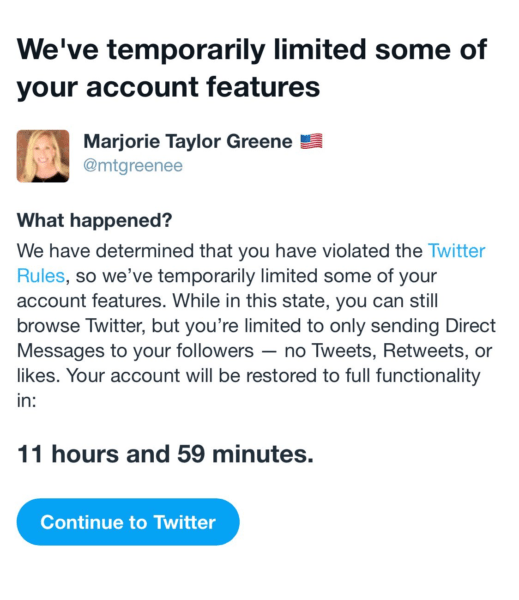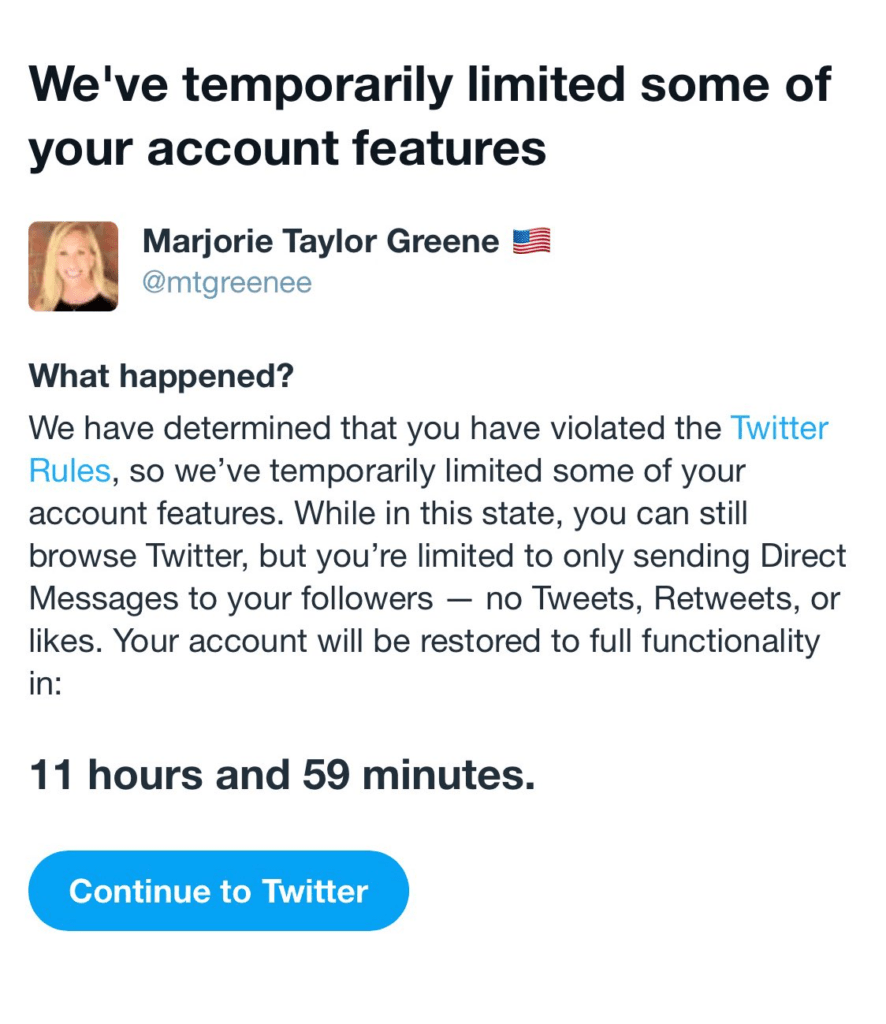 On Gab, Greene wrote, "After tweeting, "He is risen! Happy Easter!" I was suspended this morning for 12 hours! Was it my Christian faith? My never ending demand to an end to murdering God's creation in the womb? Is it my fight to protect our greatest right to defend ourselves, come and take them? My willingness to Fire Fauci? Maybe my fight to stop mandated vaccine passports? Or how about calling out Ilhan Omar?"
"Or really… Fighting with every ounce of my body to Save America and Stop Socialism!!! Message to Big Tech: I'LL NEVER STOP!!! You can't silence me. You can't stop me. The People are with me. And so are the greatest conservatives especially President Trump!!!" Greene added.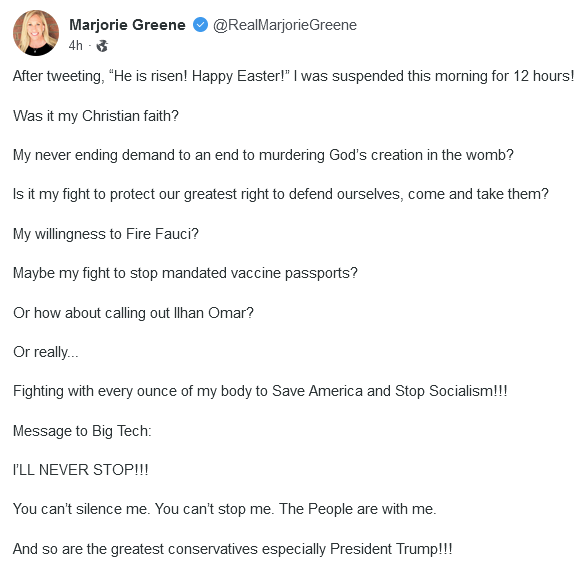 Twitter has previously suspended Greene multiple times, most recently as the House of Representatives debated ejecting her from Congress. Twitter later admitted the action was taken by mistake, however, not until after Greene was left unable to use the platform to defend herself against charges levied by Democrats and anti-America First Republicans.