On Fox News this afternoon, RINO Representative Liz Cheney (R-WY) vowed that she would not support or vote for former President Donald Trump if he ran in 2024, citing what she believed to be his influence over the Capitol protesters on January 6th.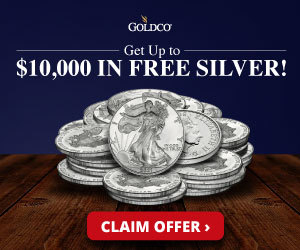 When asked if she would support him if he were the 2024 nominee, she simply announced "I would not." According to Cheney, his actions on that day were "the gravest violation of an oath of office by any president in American history" she stated. "We cannot embrace insurrection… all of us, regardless of partisanship, have a duty to the Constitution, duty to the peaceful transition of power."
Rep. Liz Cheney said she will not support Trump if he is the 2024 nominee and that his actions on Jan. 6 was the "gravest violation of an oath of office by any president in American history." pic.twitter.com/nV7KdOs2ck

— Daily Caller (@DailyCaller) April 14, 2021
In response to her interview today, President Trump weighed in to her increasingly crowded 2022 Wyoming House race, promising to endorse a primary opponent "soon."
"So many people are looking to run against Crazy Liz Cheney—but we only want one. She is so far down in Wyoming polls that the only way she can win is numerous candidates running against her and splitting the vote. Hopefully, that won't happen. I'll make an Endorsement soon!" the President said in a statement today.
Trump's intention to endorse a primary opponent to Rep. Cheney comes as the 2022 House race in Wyoming becomes increasingly crowded. According to the latest polling, State Senator Anthony Bouchard (R-WY) leads the field in both two way matchups and polls with several candidates.
Despite surviving a House GOP Caucus vote over whether or not she should remain on the leadership team in February, her support among her constituents has collapsed since she voted to impeach the President earlier this year. She has been attacked as out of touch by her opponents.

"Liz Cheney's long-time opposition to President Trump and her most recent vote for Impeachment shows just how out-of-touch she is with Wyoming. Wyoming taxpayers need a voice in Congress who will stand up to Nancy Pelosi and the Democrats, and not give them cover" Sen. Bouchard declared in his announcement statement.