Last Updated on February 28, 2021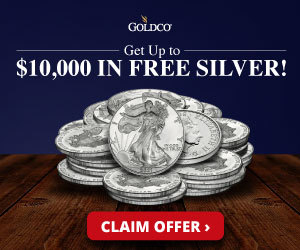 President Donald Trump urged the Republican Party to make itself the party of election integrity, and lambasted the court system and weak politicians who allowed the 2020 election to be stolen from him.
"Another one of the most urgent issues facing the Republican Party is that of ensuring fair, honest, and secure elections," said President Trump, receiving a standing ovation from the crowd of CPAC attendees.

"Such a disgrace. We must pass comprehensive election reforms and we must do it now," said President Trump. "The Democrats used the China Virus as an excuse to change all of the election rules without the approval of their state legislatures, making it, therefore, illegal."
President Trump referenced the fiat decisions made between judges and governors in virtually all Democrat states, and Georgia, where leaders unilaterally violated the Constitution by changing election law without the direction of state legislators, who are the only people the Constitution allows to make these decisions.
Trump says "this election was rigged" and tells Republicans that they must become the party of election integrity to ever win again. pic.twitter.com/dm0foAuLJS

— National File (@NationalFile) February 28, 2021
"It had a massive impact on the election. Again, you have to go to the legislatures to get these approvals. This alone would have easily changed the outcome of the election at levels you wouldn't believe, even with COVID, even with all of the things, the numbers are staggering," said President Trump, before warning, "We can never let this or other abuses of the 2020 election be repeated or happen again, we can never let that happen again. You see what's going on, we've been set back so greatly with other countries and with the world."

"We need election integrity and election reform immediately, Republicans should be the party of honest elections that can give everyone confidence in the future of our country. Without honest elections, who has confidence?"
President Trump then appeared to bash the RNC, led by Mitt Romney's niece, Ronna McDaniel, who after weeks without commenting about the state of the 2020 election, finally created a Republican taskforce to study the type of fraud employed in 2020, but has yet to do anything else.
"This issue is being studied and examined, but the reality is you cannot have a situation where ballots are indiscriminately pouring in from all over the country, tens of millions of ballots. Where are they coming from? They're coming from all over the place," said President Trump. "Where illegal aliens and dead people are voting, and many other horrible things are happening that are too voluminous to even mention, but people know. It's being studied, and the level of dishonesty is not to be believed."