Last Updated on December 4, 2021
A Texas strip club has been renamed via Google Maps after billionaire Mark Cuban following his purchase of the entire town of Mustang, Texas.
In a confusing development, the Texas strip club known as "Wispers Cabaret" has now been renamed "Mark Cubarets" on Google Maps after the billionaire bought the entire Texas town of Mustang for an unknown sum.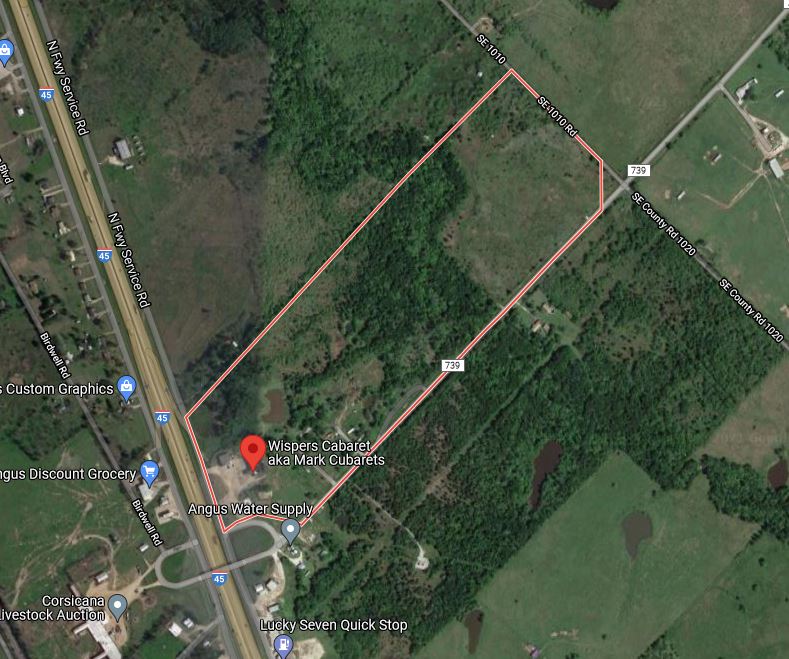 Interestingly, Cuban's new strip club comes with a storied history: A man was taken out of the club and brutally beaten until he died, according to a report from 2017:
While it's a very small town (only 76 acres with a population of a whopping 23 people), it has had its fair share of chaos, reportedly.

In 2017, real estate agent Michael Turner revealed that there was a murder at a local strip club nine years prior, according to MySanAntonio.con. The reported victim was patron Fernando Ramirez, who was killed "after being dragged out of the club and beaten to death."
When searching for the small strip club via Google Maps, recent reviews of the club's rumored new management have been positive.
"Yeah Mark let's make it rain here," wrote a man named Paul Stephens, while another named Zack Porter claimed the establishment offers the "best drinks in town." A third added, "Congratulations Mark!! Let's get this new tourist attraction up and running!"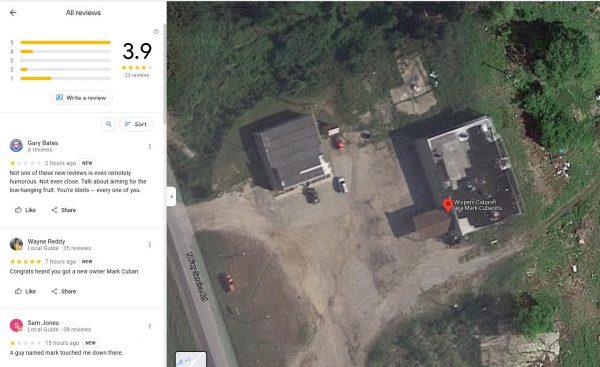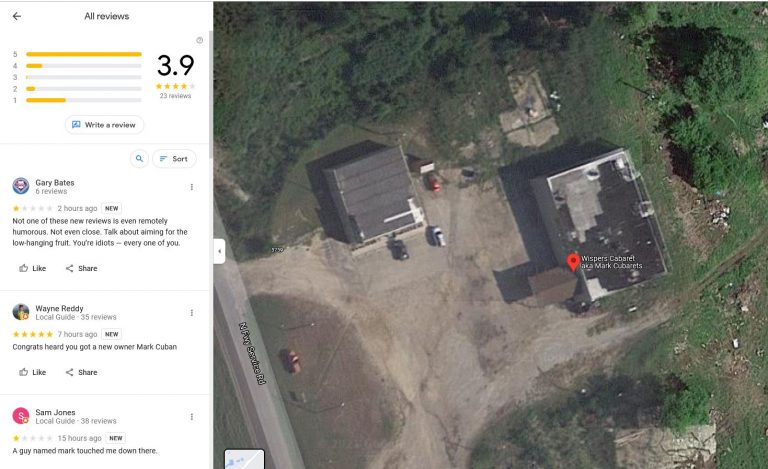 Still, not all reviews are positive. "This club doesn't accept Dogecoin yet," wrote Corey Maggio, who Google describes as a local guide. Another man named Sam Jones warned, "A guy named Mark touched me down there."
Cuban apparently purchased Mustang, Texas at the behest of a friend who needed to liquidate the property. It is not clear what Cuban paid for the town, but it was apparently initially listed for sale for $4 million, then later reduced to $2 million.
The town is situated 56 minutes away from Dallas, and approximately two and a half hours from both Austin and Houston.